On Oct. 24, state Senate Education Committee members voted on a tuition voucher bill that could cost school districts more than $500 million. However, due to a procedural issue, the bill has been returned to the committee, where it could be voted again at any time.
The plan would redirect state subsidy dollars for use at non-public schools. Students who attend public schools that score in the lowest 15 percent on state math and reading standardized tests would be eligible.
"It's extremely disappointing that state senators think voting on tuition voucher schemes should be a priority for the General Assembly," said PSEA President Dolores McCracken. "This bill could cut more than $500 million from school districts that need state funding the most.
"For many of these school districts, the losses would end up being more than the 2011 state funding cuts that threw our public schools into crisis."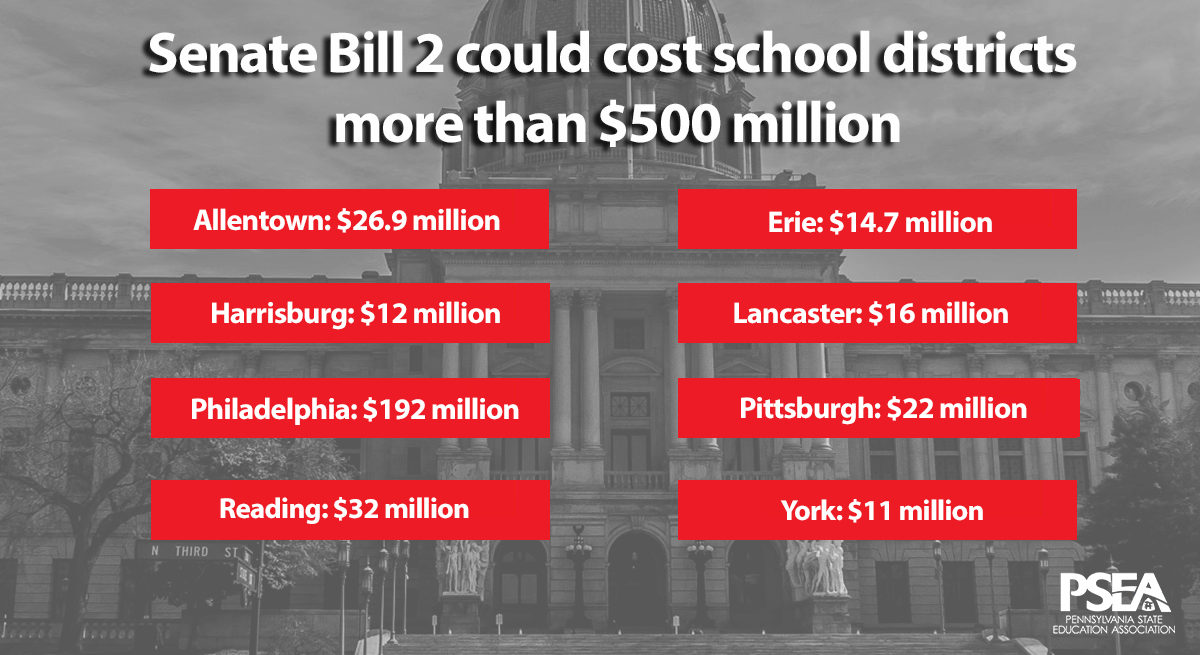 If it becomes law, the voucher bill would siphon more money from Pennsylvania's most financially needy school districts than those districts lost when lawmakers cut nearly $1 billion in state funding in 2011.
For example, a PSEA analysis shows that these school districts would lose the following state funding amounts under the voucher bill if only one-third of eligible students participated in the voucher program:
Allentown School District: $26.9 million
Harrisburg School District: $12 million
Erie School District: $14.7 million
Lebanon School District: $9.9 million
Columbia Borough School District: $3.2 million
"There are good reasons why voucher bills haven't passed for decades," McCracken said.
"Vouchers don't help students learn, they drain money from public schools, and they don't hold private schools accountable for how they would spend the money.
"I hope more state senators realize this before this dangerous bill gets to the Senate floor for a vote."
Key facts about the voucher bill include:
It would drain millions of state dollars from public schools and force property taxes up to fill the gap.
It wouldn't hold private schools or homeschool parents accountable for how they spend the voucher money or whether they help kids learn.
Decades of research have proven that voucher schemes don't work for kids or taxpayers.