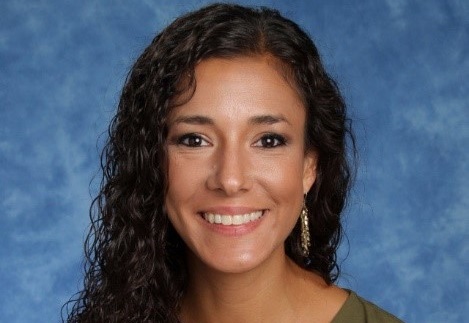 This article was written by Jennifer Wahl, Pennsylvania 2018 Teacher of the Year. Wahl is a high school world history and psychology teacher in the Loyalsock Township School District, Lycoming County.

I had no idea what I was doing.
It was my first job. It was the first day of school. I knew my subject. I read all the materials ahead of time. I had beautiful lesson plans. I thought I was prepared. I was not.
Teaching is a unique profession in that we work in complete isolation with a captive audience almost all of the time. Your colleagues very seldom know when you struggle unless you reach out and tell them.
On the second day of school, I became desperate and asked for help. By the end of the day, I received an incredible amount of help. The science teacher arrived to show me how to use the new electronic grading system, the math teacher stopped by to hand off some supplies, the art teacher came to my door with some humor, and the school counselor helped me sort through the local politics.
Within two days, I realized I was not working alone. It became evident that there was an entire team of people with different skills who were all prepared to help the flustered new person have organization and a voice. This was the day that unity became part of my teaching experience, and I never once forgot it.
Quickly, I learned to become united with other faculty members to solve problems and have my voice heard when necessary. As I ran into complicated issues, this union of folks who helped me find erasers and pencils also helped me rein in problems I encountered.
Too often teachers stay in their rooms and keep quiet when something goes awry. This phenomenon is unfortunate, but it is all too common. We are unusually lucky to work as public school employees in Pennsylvania. We have a voice.
Just as I needed aid on my first day of school, many teachers across the state are in this scenario regularly. When teachers unite, help one another, and stand up for each other, we have power in what we say, how we say it, and for what we choose to advocate. We are better when we work together.
As I grew in my career, I often sought out the new teachers to remind them that they were not working alone. Perhaps I did not show up with supplies and a cheery face, but I disseminated a reminder that seeking help if something is wrong is not only acceptable but encouraged. I pass along the advice that was given to me during my first week: ask for help and get involved. I did. The more we help each other, the stronger we will be.
Strength in helping one another and a collective voice is not only true on a micro level, but a macro one as well. As educators, we need not work in isolation in our buildings, our districts, or our regions. When we become involved cooperatively, we are impossible to ignore. We have a voice beyond every other profession that does not work in a united manner.
Since teaching is the profession that teaches every other profession, it is important that we continually advocate for one another and take care of each other in the most positive way possible. If we take care of education, we essentially take care of everyone.
On that first day of school, I encourage you to seek out the new teachers. Remind them they are not alone. Bring along some friendly advice and practical tools. Show them the unity that exists and encourage them to join that collectively.
When we work together, we gain a strong voice, and to keep that voice, we must make sure the newest members of our profession are supported and understand the value in togetherness.