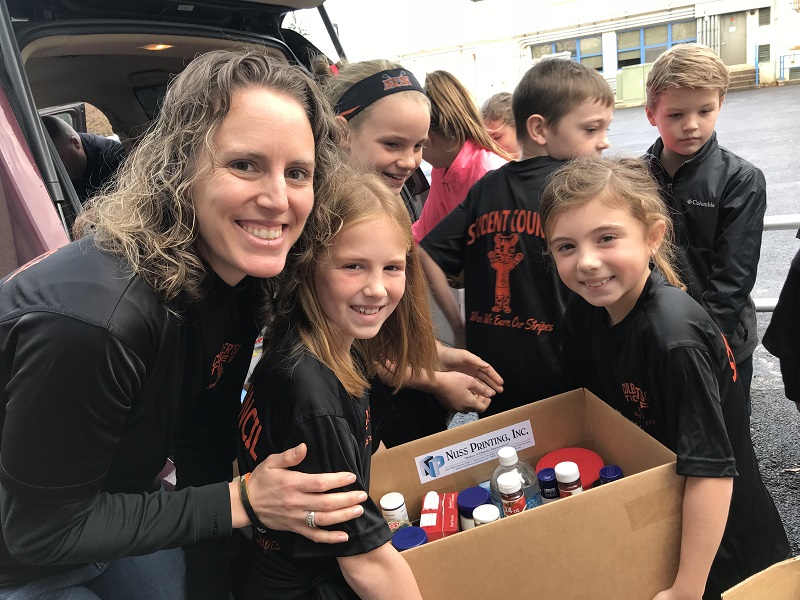 Student councils provide hands-on experience with democracy.
But there aren't many of them at the elementary school level.
Why? A thriving student council at Culbertson Elementary School in the Marple Newtown School District, Delaware County, asks "why not?''
Culbertson teacher Allison Hostutler came up with the idea of a student council composed of third- through fifth-graders last year, and it has been a rousing success for both the school and the community.
"It has helped spirit and morale, and we are grooming the future leaders of our world,'' said Hostutler, who credits other teachers and the school administration for enthusiastically getting involved.
Fifth-graders run for the officers' positions, a process that involves public speaking before the entire school, campaign posters, and other political messaging. The elections have been made a part of the school's social studies curriculum.
Good ideas and deeds generated by the council both within the school and the community have been blended with Culbertson's Character Education Program, and it's "Tigers' Traits'' named after the school mascot – T, trust; I, integrity; G, gratitude; E, empathy; R, respect; and S, self-esteem.
"The members of council and the officers have a lot of pride in what they do, and all the students in the school have a voice through council,'' Hostutler said. "They really look for ways to help the school and the community.''
One recent example was a student-generated idea to expand the school's annual Thanksgiving food drive from just a collection within the school to soliciting donations from the community. Fliers were posted throughout the area, and businesses and organizations were asked to donate items.
The results were 10 Thanksgiving gift baskets with food items, a $70 grocery store gift card, and 1,900 donated items for the Saint Mark's Food Bank.
The student council has also successfully organized projects and events to raise money for the Ronald McDonald House, the Delaware County Food Bank, the Leukemia & Lymphoma Society, and various community social organizations. More than $400 was raised for playground equipment.
The 23-member council is made up of two representatives from the six third- through fifth-grade rooms, and five officers – president, vice president, secretary, treasurer, and historian. The room representatives are selected by a teachers committee, but students have a rigorous application and essay process they must go through. The entire school votes on the fifth-grade officers.
"Those running for office go through a campaign week in which they make posters, and do a two-minute speech before the school,'' Hostutler said. "The election is used in the social studies curriculum to discuss things like the right to vote and exercising that right.''
The student council holds regular monthly meetings which the principal attends, and council members also give reports to each room. A monthly newsletter and calendar of events are sent home to parents, and there is a council website, www.culbertsonstudentcouncil.weebly.com.
"Council members have to exercise skills like note-taking and public speaking that they will need in life,'' Hostutler said. "It's a good thing to do, and not many elementary schools are doing it.''