A leader and longtime education advocate from the Council Rock School District became PSEA president on September 2.
Dolores McCracken, a paraprofessional with nearly two decades of service in public school classrooms, previously served as PSEA vice president, PSEA treasurer, and as a member of the PSEA Board of Directors.
"It is an honor and a privilege to serve as PSEA's president," McCracken said. "I'm eager to continue to serve our members, promote the great things that are happening in Pennsylvania's public schools, and make sure that every public school student gets the power of a great education."
McCracken is joined by PSEA Vice President Rich Askey, a music teacher from Harrisburg School District, and Jeff Ney, an elementary teacher from Wilkes-Barre Area School District.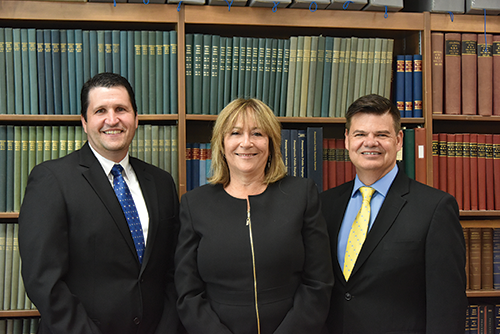 Pictured: Jeff Ney, Dolores McCracken, Rich Askey
"I couldn't be more pleased with the new officer team," McCracken said. "Rich, Jeff, and I hit the ground running. This is a team effort, and we have a great team to do this important work."
McCracken succeeded former PSEA President Jerry Oleksiak, who was tapped by Gov. Tom Wolf to be Pennsylvania secretary of labor and industry.
In July, the PSEA Board of Directors elected Askey as vice president and Ney as treasurer. Askey was PSEA treasurer for two years and had been a member of the PSEA and NEA Boards of Directors. Ney was also a member of the PSEA Board.