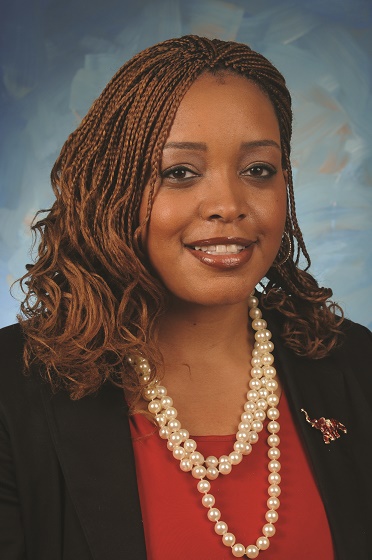 It is with a heavy heart that we report that PSEA Vice President Korri Brown passed away on May 18 just before the PSEA House of Delegates was scheduled to meet.
Korri spent her life in service to others. She worked as a special education and emotional support teacher for nearly 20 years. She was one of a kind – a strong voice for her students and a tireless advocate for her PSEA brothers and sisters.
Korri has served as a local, region, and statewide officer in PSEA and her local since 2004. She served as PSEA's Southeastern Region president and as a member of the PSEA Board of Directors before her appointment last year to serve as PSEA vice president.
Korri was a friend, a leader, and a colleague, and her sudden passing is a shock. She leaves a legacy that we'll never forget.
#RedForKorri Day
Wednesday, May 22, would have been Korri's 42nd birthday. To celebrate her life and remember her many contributions to her local, region, and state associations, Korri's colleagues at Kennett Education Association are planning a #RedForKorri Day on Wednesday. You can help us celebrate our friend Korri by simply wearing red to school or work on Wednesday.
#RedForKorri Day is a fitting tribute to an incredible person, excellent educator, and dedicated leader. And it is a wonderful way to connect Korri's life's work with the #RedForEd movement that is improving the lives and livelihoods of educators and support professionals across the country.
Thank you for helping to remember Korri for the incredible person and dedicated leader she was.