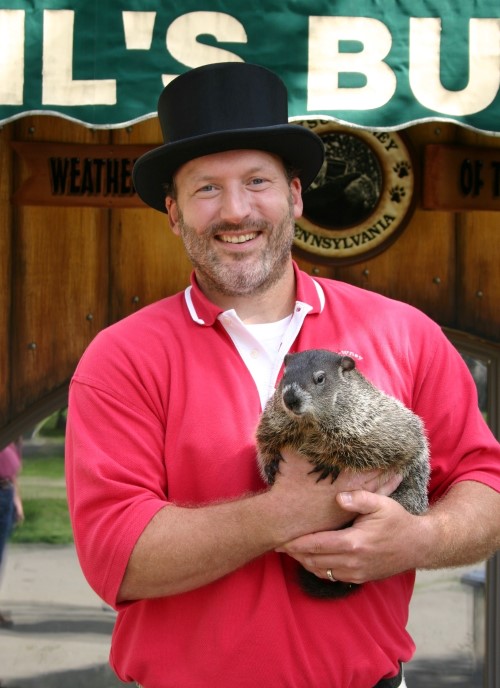 From: Voice Magazine, January 2015
For Jason Grusky, a geometry teacher in the Punxsutawney School District, Groundhog Day isn't just a lighthearted holiday. It's about hometown pride, tradition, and a year-round responsibility.
Grusky is a member of the Groundhog Club's Inner Circle, known to many as the "men in top hats." They're responsible for carrying on the tradition of Groundhog Day every year by planning the events, and by overseeing the care of Punxsutawney Phil himself.
"Groundhog Day has always been a part of my life, so I feel pride to help out my hometown and support the legend," Grusky said. "It's a mid-winter relief from the stress of the cold, and it's nice to be a part of one of our community's traditions."
As the only educator currently serving on the Inner Circle, Grusky oversees all of the educational activities and materials related to Groundhog Day.
He manages the Groundhog Day website (www.groundhog.org), which features an extensive section for teachers, including activities, materials, and lesson plans for all subject areas and grade levels to bring Groundhog Day into the classroom.
Grusky also coordinates Punxsutawney Phil's visits to local schools and virtual Skype visits to schools all over the country. These visits provide students a chance to meet "Punxy Phil" and learn more about the legend and traditions associated with Groundhog Day.