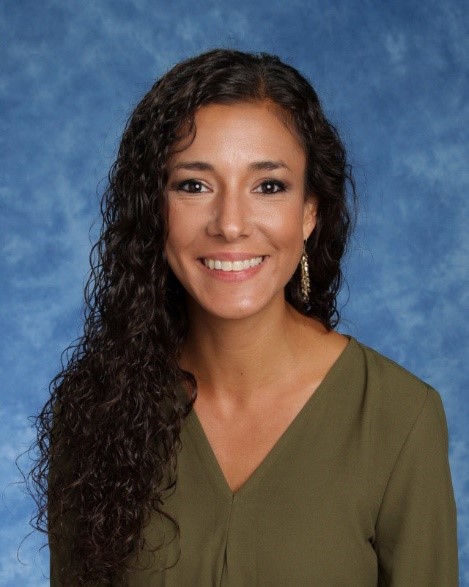 Jennifer Wahl, a world history and psychology teacher at Loyalsock Township High School, was named Pennsylvania's 2018 Teacher of the Year.
Wahl, who is in her 12th year of teaching, strives to live history as much as teach it. She has traveled to nearly every state and 47 countries during her lifetime, bringing her experiences back to the classroom to share with her students.
"The kids love story time," she said. "When you're a history teacher, you're a storyteller, and you have to be good at it."
Through pictures, artifacts, and even food, Wahl brings history alive to her students, some of whom have gone on to travel the world. One student wrote to Wahl to say he had gotten a job working on the border of Turkey and Syria.
"I'm happy for those students that they got out of a small-town environment to see the world and then brought it back here," she said. "I love that they broadened their horizons."
Teacher of the Year
As Pennsylvania's Teacher of the Year, Wahl will meet and collaborate with other educators, and represent the commonwealth in next year's National Teacher of the Year competition.
Wahl is a member of the Loyalsock Township Education Association, previously serving as its vice president and on a negotiation committee. She is currently a high school building representative.
She said she looked forward to working with PSEA to elevate the education profession and advocate for her fellow PSEA members.
"It's very important to work together," Wahl said. "It's very important to support each other. … Education is a really tough job. We're working with other people's lives every day. Essentially, we have the future of America in our hands."
Finding adventure
A native of New York City, Wahl spent a significant portion of her childhood overseas with her mother, who is from the Middle East.
She earned her bachelor's degree in history from Cabrini College in Philadelphia and a master's of educational leadership from Penn State.
In her spare time, Wahl enjoys cooking and reading. She and her husband Zachary love to travel and find adventure. She said every year they trek to Alaska and find new places to travel that take them out of their comfort zone.
PSEA congratulates Wahl
PSEA President Dolores McCracken congratulated Wahl on being named PA's Teacher of the Year and said she looked forward to working with her.
"Jennifer and her many colleagues across the state work tirelessly with students to instill a love of learning and to empower students to shape a better future for our society," McCracken said.