For further information contact:
Chris Lilienthal (717) 255-7134
David Broderic (717) 255-7169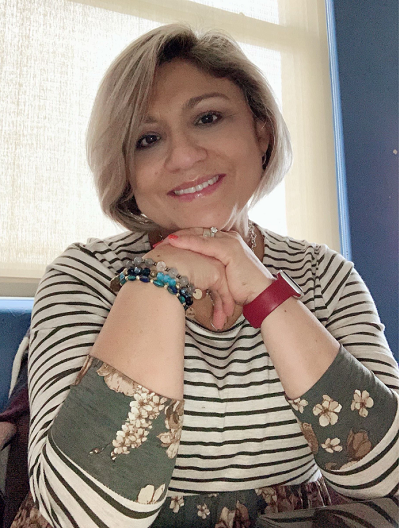 HARRISBURG (Nov. 20, 2019) – Maria Bennett, an instructional assistant in the New Hope-Solebury School District in Bucks County, is the 2019 Dolores McCracken PSEA Education Support Professional of the Year.
The announcement came as schools across the commonwealth celebrate Education Support Professionals Day, a day to recognize the professionals who work hard to support students and help schools run smoothly. It is a part of American Education Week celebrations.
Education support professionals include school bus drivers, food service workers, clerical and secretarial staff, school security officers, maintenance staff, paraeducators, technical staff, and health and student services workers, among others.
Bennett, an instructional assistant and proud PSEA member since 2005, said that there is no better time than American Education Week to celebrate Pennsylvania's hardworking support professionals.
"I share this award with all my fellow education support professionals," Bennett said. "All the people that work with children and dedicate their time and effort to their students' future success. They are so important, and they do so much. I have learned so much from every one of them."
Bennett spent 10 years working with elementary school students in the Pennsbury School District. For the past four years, she has worked with high school students in New Hope-Solebury. She has coached soccer, volleyball, and basketball, and serves as a 10th-grade student advisor.
As an instructional assistant, Bennett often works closely with students who have special needs. Colleagues praised her for going above and beyond for students and building a good rapport with them.
"Education support professionals have a tremendous impact on the lives of our students every day, and Maria is making the most of that opportunity," said PSEA President Rich Askey. "She is a tireless advocate for public education and the students she serves. Maria is a positive role model, and students know they can count on her. PSEA is proud to count Maria as a member."
Bennett arrived in the U.S. as a 10-year-old child from Colombia. After becoming a PSEA member in 2005, she began working toward obtaining her American citizenship. She became a U.S. citizen in 2008. Her swearing-in ceremony coincided with the National Education Association's annual Representative Assembly, where Bennett was serving as an elected Pennsylvania delegate. PSEA leaders, including the late PSEA President Dolores McCracken, arranged for Bennett to take a train from the assembly in Washington D.C., to Philadelphia so that she could attend her swearing-in ceremony.
Bennett is currently the president of the New Hope-Solebury Education Support Professionals Association. She previously served as vice president, chair of the association's Instructional Assistants Committee, a building representative, and a safety representative.
She is also active with PSEA's Education Support Professionals. Three years ago, Bennett helped launch an initiative at the annual PSEA Education Support Professionals House of Delegates in which members donate books, board games, art supplies, healthy snacks, and personal items to benefit students in a struggling school district.
As PSEA's Education Support Professional of the Year, Bennett will be recognized at the PSEA House of Delegates in Pittsburgh on Dec. 7. She will also be in the running to be the National Education Association's Education Support Professional of the Year next year.
PSEA has recognized outstanding education support professionals for decades. This year is the first that the recipient will be recognized as the Dolores McCracken PSEA Education Support Professional of the Year.
McCracken served as PSEA's president until her death in November 2018 following a brief battle with cancer. She worked as a paraeducator in a sixth-grade inclusion classroom in the Council Rock School District for nearly two decades. During that time, she was a local, region, and statewide PSEA leader, ultimately becoming the first education support professional member to serve as PSEA's president.
McCracken blazed a historic trail for support professionals in PSEA, and association leaders felt it was only fitting to rename the annual award in her honor.
An affiliate of the National Education Association, PSEA represents approximately 181,000 future, active, and retired teachers and school employees, and health care workers in Pennsylvania.