For further information contact:
Chris Lilienthal (717) 255-7134
David Broderic (717) 255-7169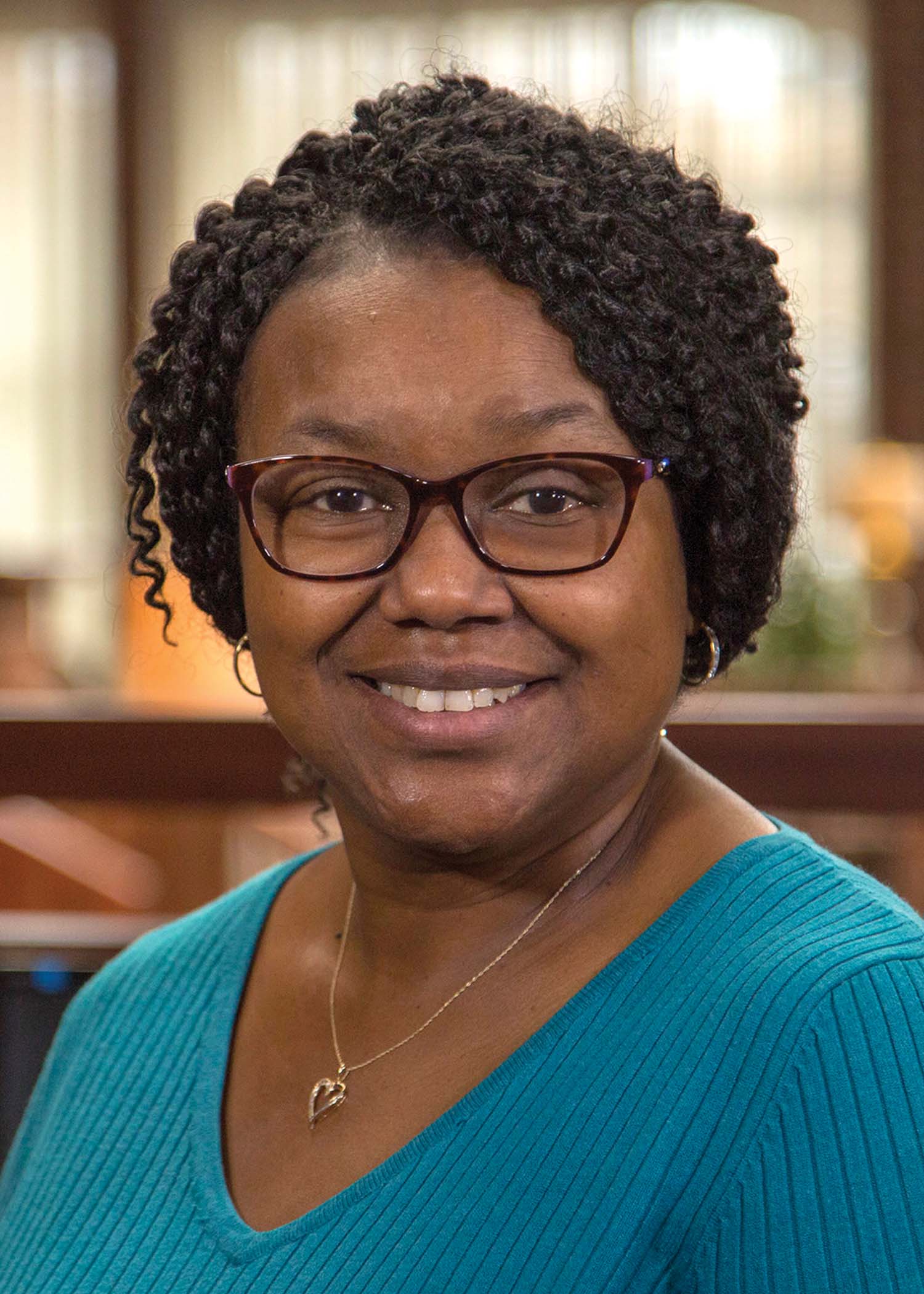 HARRISBURG (Nov. 16, 2021) – Delores "Dee" Scales, a paraprofessional and union leader in the Woodland Hills School District in Allegheny County, is the 2021 Dolores McCracken PSEA Education Support Professional of the Year.
The announcement came during American Education Week and as schools across the commonwealth prepare to celebrate Education Support Professionals Day on Wednesday, a day to recognize the professionals who work hard to support students and help schools run smoothly.
Scales said she was honored to receive this award and that there was no better time than American Education Week to celebrate Pennsylvania's hardworking education support professionals.
"I am honored to receive this recognition," Scales said. "It means a lot because support professionals do a lot of work, not only within our schools but in our communities, as well. Many support professionals live in the communities where they work so they have a great rapport not just with students but with students' families, too."
Scales has worked as a paraprofessional in the Woodland Hills School District for the past 26 years, including working with students having special needs in life skills, learning support, and emotional support classrooms. She currently works with students in an emotional support classroom in the Dickson Preparatory STEAM Academy.
Colleagues praised Scales' dedication and ability to draw out the very best in her students.
"She has a special rapport with her students who are in grades 6th through 8th that she works closely with by helping them with their academics and electives," Diane Crocco, a food service professional with the Colonial School District and fellow PSEA member, wrote in nominating Scales for the award. "She has a strong work ethic and is always willing to go above her duties without hesitation."
Scales also encourages her students to give back to their community. She and her students have taken part in a program that distributes free turkeys and food to families in need around the holidays.
"The students always find this opportunity to be very rewarding," Scales said. "My hope is they will continue to give back like this all their lives."
Scales is very active in her local union, the Woodland Hills Education Support Professionals Association, and PSEA. She serves as vice president and grievance chair in her local and is a go-to source for her colleagues when they have questions about their contract, member benefits, or training opportunities.
Scales serves as president of PSEA's Education Support Professionals Western Division and sits on PSEA's Racial Justice and Equity Taskforce, PSEA's Resolutions Committee, and PSEA's Credentials and Elections Committee. She is a delegate to both PSEA's House of Delegates and the National Education Association's Representative Assembly.
"Dee is making a tremendous difference in the lives of her students every day," said PSEA President Rich Askey. "Her knowledge and dedication is key to their success. Dee also gives so much back to her colleagues as a powerful advocate for education support professionals. From reaching out to new members to being the go-to person in her local to taking on several leadership roles within PSEA, Dee is a role model for all of us."
Outside of her school and union roles, Scales is very active in her home community of Braddock. She has volunteered with the "15104 Clean Up Day" to help clean up neighborhoods in her community and the "412 Food Rescue," which feeds thousands in the Pittsburgh area. She also has taken part in projects to provide backpacks and school supplies to students in need.
This year, Scales was elected as an at-large member of the Braddock Borough Council.
As PSEA's Dolores McCracken Education Support Professional of the Year, Scales will be recognized at the PSEA House of Delegates' meeting in December. She will also be in the running to be the National Education Association's Education Support Professional of the Year in 2022.
The award is named in memory of the late Dolores McCracken who served as PSEA's president until her death in November 2018 following a brief battle with cancer. McCracken worked as a paraeducator in a sixth-grade inclusion classroom in the Council Rock School District for nearly two decades. During that time, she was a local, region, and statewide PSEA leader, ultimately becoming the first education support professional member to serve as PSEA's president.
An affiliate of the National Education Association, PSEA represents approximately 178,000 future, active, and retired school employees and health care workers in Pennsylvania.