For further information contact:
Chris Lilienthal (717) 255-7134
David Broderic (717) 255-7169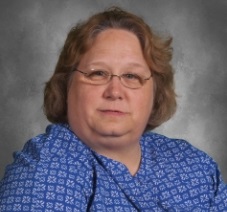 HARRISBURG (Nov. 16, 2018) – Denise Kennedy, an elementary school secretary in the Upper Darby School District, is PSEA's 2018 Education Support Professional of the Year.
The announcement came during American Education Week when communities across the nation show their appreciation for educators and support professionals in our schools.
Kennedy is a secretary at Garrettford Elementary School, where she has worked for the past 22 years. She is also a dedicated leader in her local association and PSEA. Colleagues and friends know her as someone who goes the extra mile in her job, in her association, and in her community.
"PSEA is proud to count Denise Kennedy as a member," said PSEA Vice President Rich Askey. "She is a tireless advocate for public education, for the students she serves, and for the colleagues she cares about. She understands the tremendous impact that support professionals like her have on students every day, and she is using that opportunity to make a difference."
"I am honored to be named PSEA's Education Support Professional of the Year," Kennedy said. "I am inspired daily to do my best, and every day I am reminded of the power my actions have. In the office of my school hangs a sign that reads, 'We shape the lives of Garrettford kids every day we are here!'"
Kennedy said support professionals play many critical roles during the school day, often behind the scenes.
"Our support professionals are like the glue that holds our schools together," she said. "Very often, we have that one-on-one connection with students. We help to keep them safe and supported and challenged every day."
As PSEA's Education Support Professional of the Year, Kennedy will be recognized at the PSEA House of Delegates in Philadelphia on Dec. 1. She will also be in the running to be the National Education Association's Education Support Professional of the Year.
Education support professionals include school bus drivers, food service workers, clerical and secretarial staff, maintenance staff, paraeducators, and IT professionals, among others.
"This is such an exciting thing to happen to me, but I am mindful that I was chosen not because I am better than anyone else but because I am a good representative of the thousands of other education support professionals across this state who every day make a difference in the lives of our students, schools, and communities," Kennedy said.
"I don't work alone; none of us do. I give it my all every day because I know all around me there are other educators and support professionals giving their best, too. And together we are all doing the important work of shaping young lives."
An affiliate of the National Education Association, PSEA represents approximately 181,000 future, active, and retired teachers and school employees, and health care workers in Pennsylvania.