For further information contact:
Chris Lilienthal (717) 255-7134
David Broderic (717) 255-7169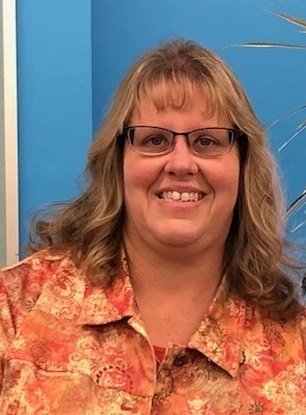 HARRISBURG (Nov. 15, 2022) – Angela Vigna, a paraprofessional and union leader in the Leechburg Area School District in Armstrong County, is the Pennsylvania State Education Association's (PSEA) 2022 Dolores McCracken Education Support Professional of the Year.
The announcement came during American Education Week and as schools across the commonwealth prepare to celebrate Education Support Professionals Day on Wednesday, a day to recognize the professionals who work hard to support students and help schools run smoothly.
Vigna said she was honored to receive this award and that there was no better time than American Education Week to celebrate Pennsylvania's hardworking education support professionals.
"I am honored to be named PSEA's 2022 Dolores McCracken Education Support Professional of the Year," Vigna said. "I see it as an opportunity to shine a light on the impactful work that thousands of support professionals like me do every day to ensure that students meet their educational goals.
"I love my job. Working with students has changed my life. It's important work, taking care of our most vulnerable students who have the highest levels of need. This award helps to restore dignity to the position, and I'm just so appreciative."
Vigna has worked as a paraprofessional in the Leechburg Area School District for the past 19 years. In this role, she has served as a classroom aide providing academic support to students with special needs. During her tenure, Vigna had the opportunity to work with one particular student from first grade all the way through to graduation.
School colleagues praised Vigna for her dedication and ability to draw out the very best in her students.
"Mrs. Vigna takes pride in her work and the accomplishments of the students," Michelle Ferretti, a Leechburg middle and high school learning support teacher, wrote in nominating Vigna for the award. "She works well beyond the school day to ensure that all students are receiving what they need. Mrs. Vigna is a true example of the importance of paraeducators and the critical role they play in children's academic success, social and emotional development, and sense of belonging within the community."
"I know without a doubt that teachers cannot do what we do as well as we do without our education support professionals," wrote Ashley Mondale, a high school English teacher and president of the Leechburg Area Education Association. "Mrs. Angela Vigna is the best of the best. She deserves recognition for her tireless work during the school day, her activism in our community, and her willingness to provide for her family, her association members, and Leechburg as a whole."
In addition to working as a paraprofessional, Vigna serves as the president of the Leechburg Area Education Support Professionals Association. In that role, she has welcomed countless new members to the association, helping them understand their contract and encouraging them in their new roles.
Vigna is a lifelong member of the Leechburg community. Both of her children attended Leechburg public schools, and she is actively involved in the community, serving as the president of the Leechburg Lion's Club and in various volunteer roles with her church.
"Angela is well known within her school and community, supporting countless students over the years to succeed in the classroom and in life," said PSEA President Rich Askey. "She also gives so much back to her colleagues as a powerful advocate for education support professionals. From reaching out to new members to being the go-to person in her local to serving as local president, Angela is a role model for all of us. I am proud to count her as a PSEA member."
As PSEA's Dolores McCracken Education Support Professional of the Year, Vigna will be recognized at the PSEA House of Delegates' meeting in December. She will also be in the running to be the National Education Association's Education Support Professional of the Year in 2023.
The award is named in memory of the late Dolores McCracken who served as PSEA's president until her death in November 2018 following a brief battle with cancer. McCracken worked as a paraeducator in a sixth-grade inclusion classroom in the Council Rock School District for nearly two decades. During that time, she was a local, region, and statewide PSEA leader, ultimately becoming the first education support professional member to serve as PSEA's president.
An affiliate of the National Education Association, PSEA represents approximately 177,000 future, active, and retired school employees and health care workers in Pennsylvania.