For further information contact:
Chris Lilienthal (717) 255-7134
David Broderic (717) 255-7169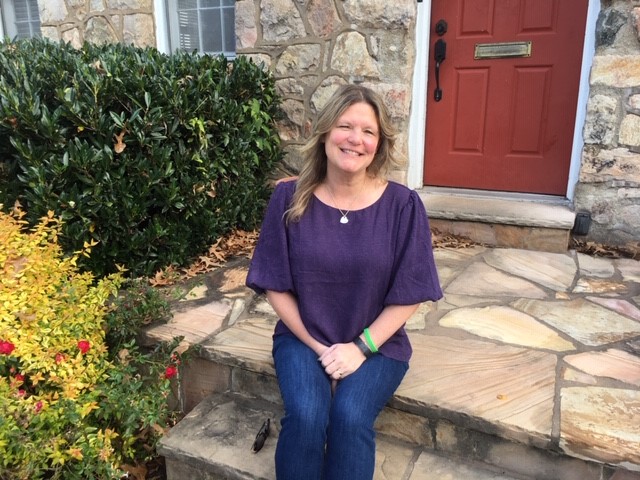 HARRISBURG (Nov. 18, 2020) – Heidi Moll, an instructional assistant and union leader with the Berks Career and Technology Center in Leesport, is the 2020 Dolores McCracken PSEA Education Support Professional of the Year.
The announcement came as schools across the commonwealth celebrate Education Support Professionals Day, a day to recognize the professionals who work hard to support students and help schools run smoothly. It is a part of American Education Week celebrations.
Education support professionals include school bus drivers, food service workers, clerical and secretarial staff, school security officers, maintenance staff, paraeducators, technical staff, and health and student services workers, among others.
Moll, who has worked in education for 22 years, said she was honored to receive this award and that there was no better time than American Education Week to celebrate Pennsylvania's hardworking support professionals.
"I am honored to receive this recognition on Education Support Professionals Day," Moll said. "Every day, I feel fortunate to work with support professionals and see the direct impact that they have on the lives of our students. Dolores McCracken would be proud of all of our education support professional locals and what they have accomplished this year. I feel privileged to be recognized for this award during a year that was especially tough. My members have made all of the hard work worthwhile."
As an instructional assistant, Moll works alongside teachers at Berks Career and Tech to provide hands-on assistance to students. Her colleagues say she is known for encouraging students' creativity and innovation and helping them develop important problem-solving skills.
Moll is a key part of the team that supports Berks Career and Tech students each year in the SkillsUSA competition. Her students have participated and won in district, state, and national conference competitions. She is also active with the Family, Career, and Community Leaders of America, chaperoning events and encouraging students pursuing consumer science education occupations.
"Heidi is making a difference in the lives of her students every day," said PSEA President Rich Askey. "She is a positive role model for students and a strong advocate for her colleagues. I am proud to count her as a fellow PSEA member."
For the past three years, Moll has served as the president of the Berks Career and Technology Education Support Professionals Association. She has made member advocacy a top priority and, as a result of her hard work, membership has grown. She is also the vice president of PSEA's Eastern Region Education Support Professionals.
Moll's fellow Berks Career and Tech members said her knowledge and positive attitude transformed their opinions about union membership and convinced them to join the local association.
"Heidi personally speaks to all new potential union employees and focuses on what a difference a strong union can make to its members and other relationships," Carol Forbes, an administrative assistant at Berks Career and Tech, wrote in nominating Moll for the award. "She invites potential members to a local membership meeting, she shares benefits from the contract, she explains local union events and training opportunities, and she welcomes questions, concerns, and time to think about the decision."
Outside of her school and union roles, Moll is active in her community supporting organizations such as Breast Cancer Awareness, Keystone Blood Drives, and Donate Life. She also partners with local fire companies on various fundraising efforts.
As PSEA's Dolores McCracken Education Support Professional of the Year, Moll will be recognized at the PSEA House of Delegates' virtual meeting in December. She will also be in the running to be the National Education Association's Education Support Professional of the Year in 2021.
The award is named in memory of the late Dolores McCracken who served as PSEA's president until her death in November 2018 following a brief battle with cancer. McCracken worked as a paraeducator in a sixth-grade inclusion classroom in the Council Rock School District for nearly two decades. During that time, she was a local, region, and statewide PSEA leader, ultimately becoming the first education support professional member to serve as PSEA's president.
An affiliate of the National Education Association, PSEA represents approximately 180,000 future, active, and retired teachers and school employees, and health care workers in Pennsylvania.