For further information contact:
Chris Lilienthal (717) 255-7134
David Broderic (717) 255-7169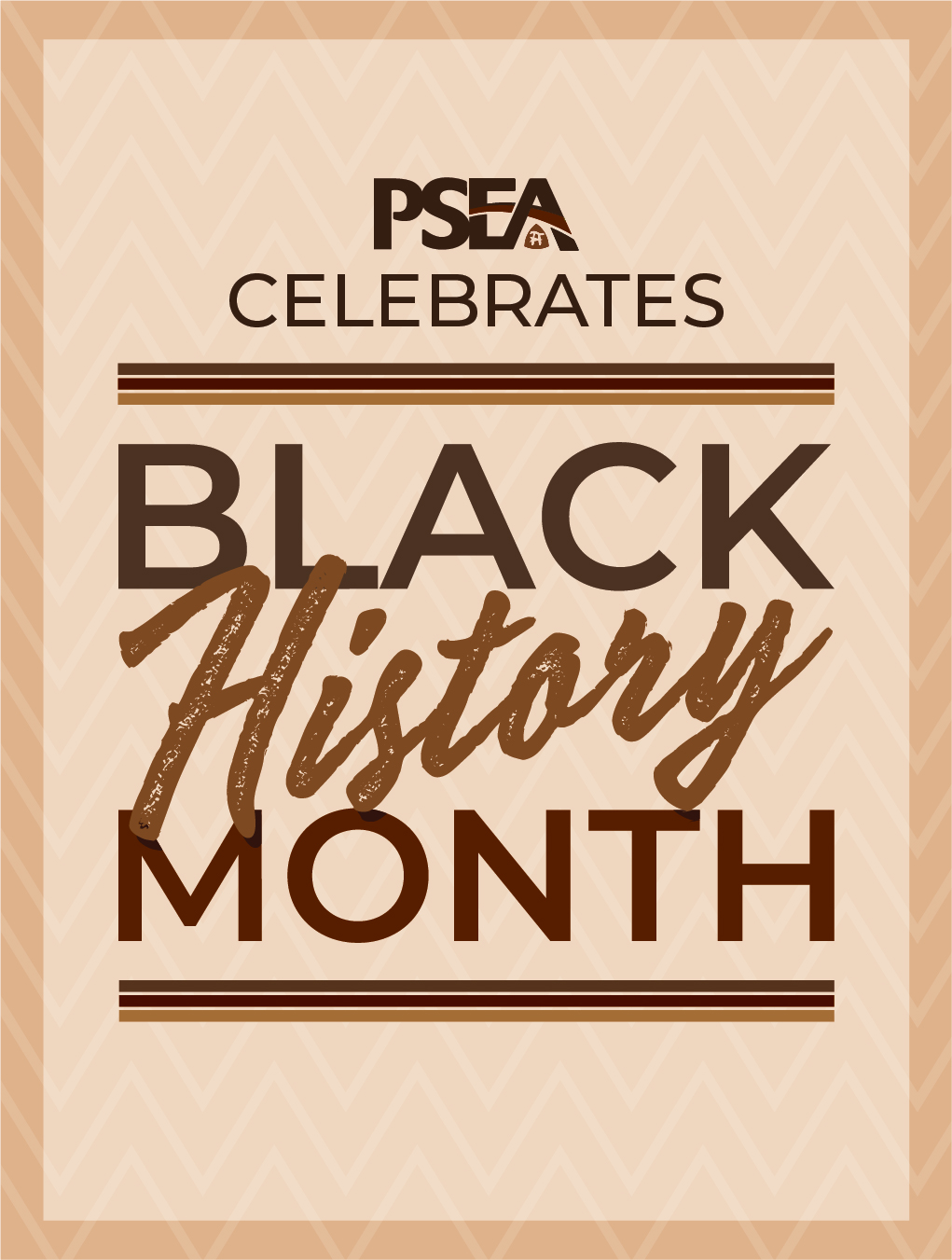 HARRISBURG, PA (Feb. 8, 2023) – The Pennsylvania State Education Association proudly joins educators and support professionals across the nation in celebrating Black History Month.
Pennsylvania is home to many Black Americans who inspire us, from singer Patti LaBelle to playwright August Wilson to gymnast Trinity Thomas to Lt. Gov. Austin Davis and many others.
Throughout the month of February, Pennsylvania educators will put a special focus on the sizeable contributions and achievements of Black Americans in a variety of subjects, including history, literature, science, music, and the arts. This work builds on efforts in effect all year long to educate students about Black history and culture.
"Black history is American history," said PSEA President Rich Askey. "Our members are teaching it every day, and they are committed to creating inclusive and welcoming learning environments for all students."
Kizzy Nicholas, a learning support teacher in the State College Area School District and the ethnic minority representative on PSEA's Board of Directors, said that Black history must be an essential part of the curriculum in our schools.
"Celebrating diverse voices across the curriculum is a priority for educators and support professionals 365 days a year," Nicholas said. "Students benefit when they are able to learn about the profound ways Black Americans have contributed to our history and our culture. That includes telling the stories of Black Americans that are too often left out of the textbooks.
"Our diversity is our strength as a nation and as a commonwealth. This is something we see every day in our public schools."
As educators bring Black history into focus for students, Askey said it is also important to talk about what Pennsylvania can do to make our educator workforce more diverse.
In 2020-21, teachers of color accounted for only 6.2% of Pennsylvania's educator workforce, while students of color accounted for 36.6% of all students, according to Research for Action. Nearly half of all schools employed no teachers of color.
"All students benefit from having teachers representing diverse racial backgrounds, but especially students of color," Nicholas said. "Research has shown that when students have diverse educators, they have better learning outcomes and positive social and emotional outcomes. For students of color, the benefits include improved school quality and student experiences, higher expectations for success, and improved academic outcomes."
An affiliate of the National Education Association, PSEA represents about 177,000 active and retired educators and school employees, student teachers, higher education staff, and health care workers in Pennsylvania.