Voice: November 2017
I call it my nursing home box.
It's a box of cards, gifts, and memories given to me by the students I had the privilege of knowing during my two-decade career in public education.
When the time comes, this box is coming with me to the nursing home, so that I can remember those beautiful, generous children whose big hearts and kindness forever changed me.
You know what I'm talking about. We choose careers in public education because we want to change the lives of students – and they end up changing our lives in so many unexpected ways.
I see evidence of that every time I walk around my house.
I have received more than my fair share of gifts from students and their families over the years. Some of the coffee mugs have broken, and all the candy and baked goods have been eaten. Today, in my family room, I still enjoy dusting a hand-painted birdhouse and a guardian angel. When it's chilly, I reach for the homemade blanket, remembering the student's proud face when she told me she made it herself.
Years ago, just before my father died, I was in and out of school over the course of several days. I returned to the classroom just in time for a district math test. I offered to work with a few students who were willing to give up their recess time in exchange for a chapter review. The following day I found a note on my desk from a student which said, "Even if you have a problem, you are quick to put your problem on the back burner and take care of our problems."
That note is now in my nursing home box, and the memory forever in my heart.
I could share more stories, but I thought it would be fun to ask other PSEA members to share their memories of student kindness and what it meant to them.
We put out a call on Facebook — and the stories that came in took my breath away.
We heard stories of simple kindnesses from students who genuinely care about the educators and support professionals in their schools.
Some members shared memories of difficult times when students reminded them how much they were loved.
Read some of their amazing stories to the right and find even more at www.psea.org/studentkindness.
And take time to write your own stories down, if only for yourself. You just may want to take them with you to the nursing home someday.
Email Dolores McCracken: dmccracken@psea.org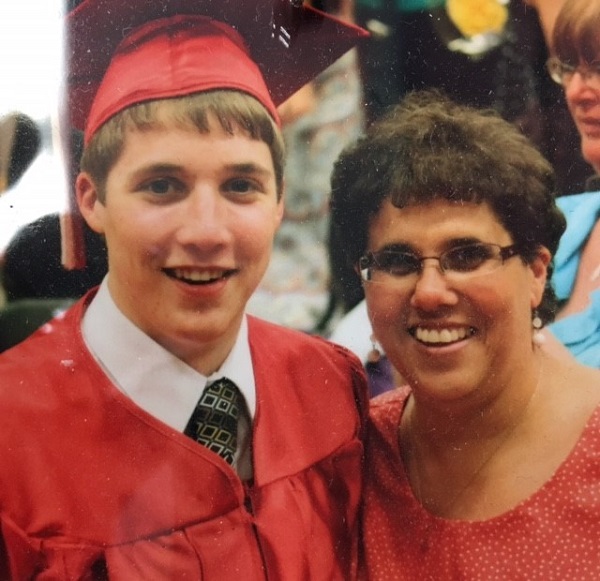 "A former student invited me to his college graduation and told his college professor that if it weren't for me, he would not have made it to college. I was so proud to watch him receive his college diploma."
- Marie Merkel, North Pocono Education Association
"I was off work for a couple weeks for vacation. I am a custodian. While I was off, the students in a second-grade classroom I clean made me thank you cards for all I do. I thought it was so nice!"
- Pamela Miller, Clarion-Limestone Education Support Professionals Association
"I checked my mail and found a large package, probably from a publisher. Opening the package, I found the first edition of the comic book 'Lantern City' along with a wonderful letter from a former student I had in a creative writing class in 10th grade, Matthew Daley. … The first lines of his letter to me read: 'The impact a great teacher has can never be underestimated. Though it can be difficult to know when you influence a student, especially when they are in high school, it's important to realize how important a few words of encouragement can be.'"
- Robin Wuchina, Butler County PSEA-Retired
"I had a student who wasn't very social at first, but he was a hockey fan and seemed excited to have a teacher who he could talk hockey with. Connecting with him through hockey led to his trying out for the soccer team, and I had the opportunity to coach him. A few years later, he came back to school and told me that I was an inspiration to him, and my reassurance helped him to overcome his social anxiety. He said that because of what I did, he wanted to give back and become a coach himself to honor what I did for him."-
Jimbo Lamb, Annville-Cleona Education Association
"A young girl earnestly yet shyly told me I was her 'bestest hero ever.' I am a school nurse."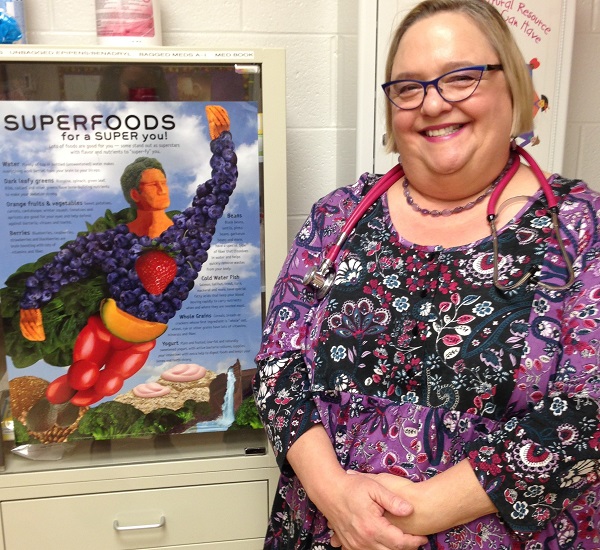 - Tracy Bleakney, Norristown Area Education Association
"As an ESP and a paraprofessional, one of the kindest things a student did was to dedicate their 'Bare Book' – a white book with blank pages that fifth-graders use to write and illustrate their own stories, and often they would dedicate the books to someone important to them. Two students who I worked closely with on their books dedicated them to me. It was so wonderful to see that I made that much of an impression on them."
- Maria Bennett, New Hope Solebury Education Support Professionals Association
"One spring day a young man in an Army uniform stepped into my second-grade classroom. He had just graduated from West Point. He told me that it was important to him that he came to my classroom. He then stood at attention and gave me a very sharp salute! It was so touching! We are still in contact."
- Carol Ann Henicle, Franklin/Fulton PSEA-Retired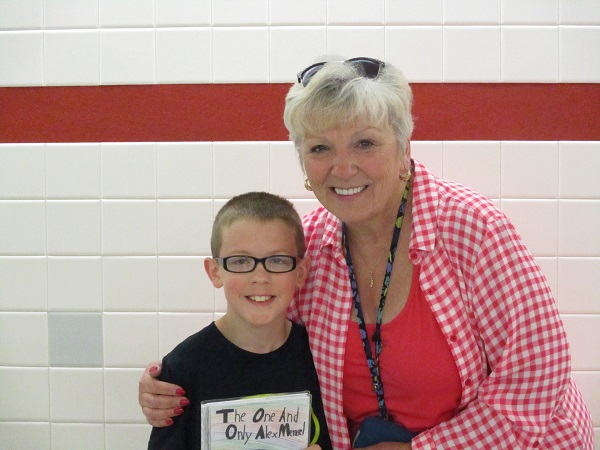 "I retired in June after 34 years of teaching first grade. All of 'my kids' gave me a purpose. They gave me challenges and victories. They gave me rocks and love. They gave me joy and tears. They gave me their childlike wonder and honesty. Hugs, apples, misspelled notes, many portraits, and their trust. The reward of seeing them succeed was the best gift of all. Needless to say, I miss that!"
- Sharri Dructor, Lackawanna PSEA-Retired
"My mom passed away four years ago from cancer. I teach second grade, and my students and their families were extremely kind and caring. I had begun reading 'Charlotte's Web' to my students right before Mom became ill, and I continued reading during that time. Well, when we got to the end of the story, I choked up, trying hard to get through Charlotte explaining her life cycle to Wilbur. Jordan, a sweet girl, stood up and took the book out of my hand and began reading where I began to have difficulty reading. It was all I could do not to cry in front of everyone! Not because of my moment of sadness but because of this wonderful child's compassion, caring, and protection."
- Tina Farmakis-King, Lakeview Education Association