Korri Brown was elected PSEA vice president on Nov. 29, 2018. She took over for Rich Askey, who became PSEA president on Nov. 13.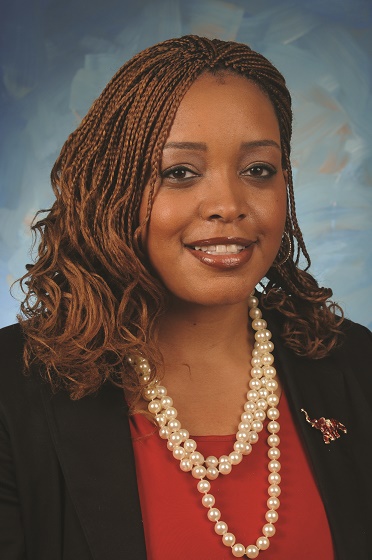 Born and raised in Philadelphia, Korri's roots in Pennsylvania education run deep. She comes from a family of teachers, and in 1999 graduated from West Chester University with a Bachelor of Science degree in Secondary Education with a concentration in Political Science.
Korri's teaching career began in special education in January 2000 at Devereux, an approved private school. In August 2002 she was hired at Kennett High School, where she has been a special education and emotional support teacher ever since.
During her time at Kennett she served on the student assistance team, as an assistant coach on the girls' cheer team, and as a member of the district's Strategic Planning committee.
In 2003 she earned her master's degree in Educational Leadership and Administration from Immaculata University.
Korri has been a PSEA member since 2002 and a local officer since 2004. She has served as PSEA's Southeastern Region president since 2013 and as a member of the PSEA Board of Directors since 2011. As a Board member, Korri has served on the Personnel, Executive Director Review, and Budget committees.
She also currently serves as parliamentarian for the Chester Alumnae chapter of Delta Sigma Theta Sorority, Inc., a public service sorority.
She lists member engagement, retention, and growth among her top priorities as vice president, along with continued collective bargaining success and the further advancement of PSEA's legislative priorities.
Email Korri Brown: kbrown@psea.org