Cambria County Coordinating Council (CCCC) Meetings
5:30 PM at Hoss's Ebensburg unless stated
RSVP to Bobbie Bray at bbray@psea.org
This is the last meeting of the year.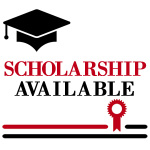 2019 Cambria County Coordinating Council Scholarship Application
The Cambria County Coordinating Council of The Pennsylvania State Education Association (PSEA) Central-Western Region offers a Five Hundred Dollar ($500.00) Scholarship to a senior high school student in our region who intends to major in education. The purpose of the scholarship is to assist the student in their continued education at the college level.
All applications must be received by April 20, 2019.