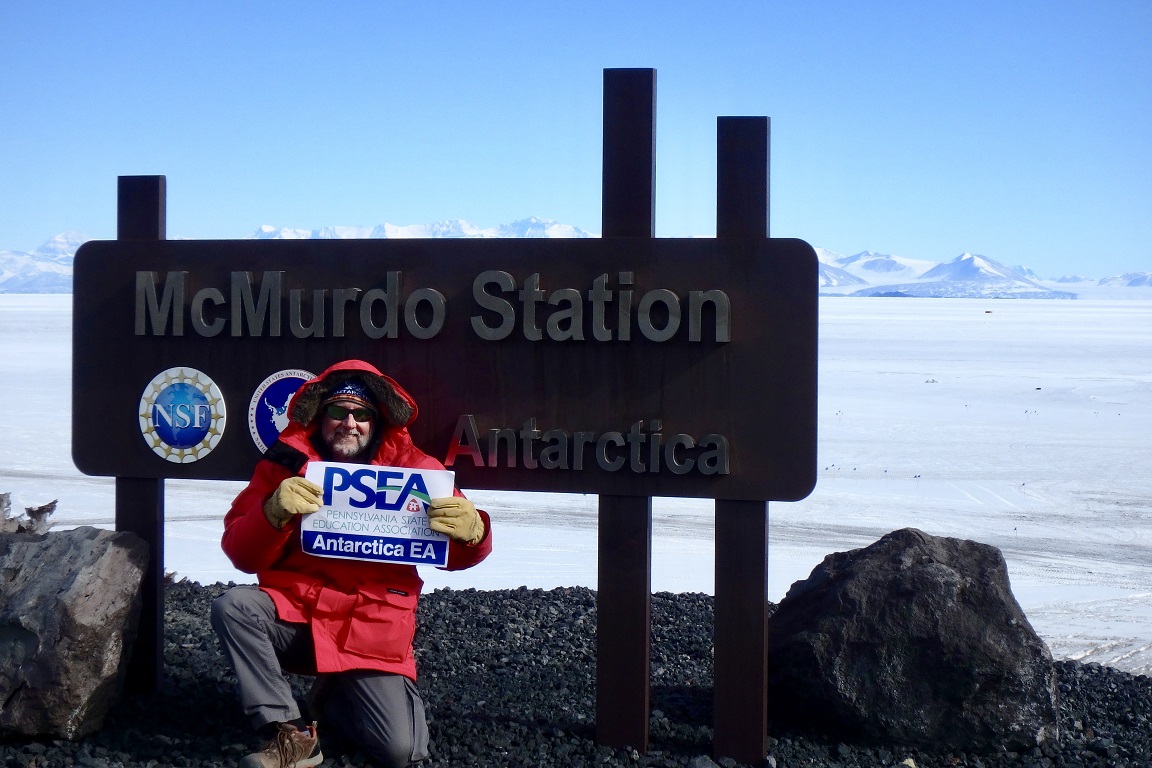 Greetings from 'PSEA Antarctica'
Michael Penn, a teacher in the Shaler Area School District, Allegheny County, is currently one of five teachers from across the country who is spending six weeks in Antarctica as part of a research team selected by PolarTREC (Teachers and Researchers Exploring and Collaborating).
PolarTREC is funded by the National Science Foundation to provide teachers opportunities to work closely with scientists to improve science education.
Penn, a member of the Shaler Area EA, is working with a research team from the University of Wisconsin to install and maintain remote automatic weather stations. He is also doing outreach with students and the public about the research expedition and will do presentations upon his return in early January.
Look for a story about Penn and his expedition in a future issue of Voice.