To ensure that this newsletter is delivered to your inbox, add noreply@psea.org to your address book

---
May is a time to give a little extra thanks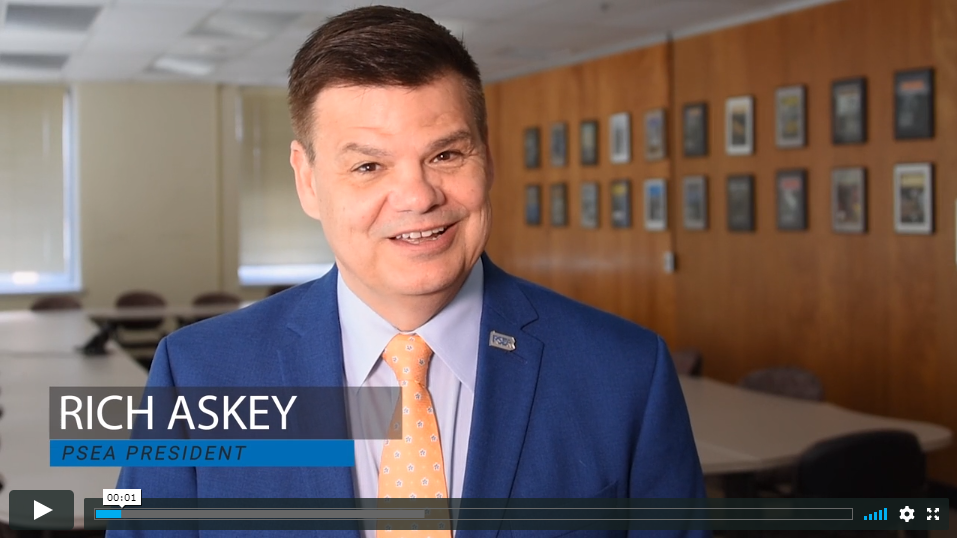 Showing appreciation for those who work in education is a year-round affair at PSEA. But for our teachers and nurses, May is an extra special time.
Teacher Appreciation Week and National Nurses Week are the perfect times to do it.
Find PSEA's social media (Facebook, Twitter) to read stories of appreciation and to share your stories of how a teacher or nurse made an impact on you.

---
Update on PSEA's RESPECT initiative
---
Have you seen PSEA's new Center for Professional Learning portal?
Did you know you can earn Act 48 credit by engaging in our online book discussions? Book discussions are just one of the many ways we make it easy for you to earn Act 48/Chapter 14 credits.
The Center for Professional Learning offers an annual webinar series on a variety of topics as requested by the membership and elicited by current hot topics. The next one is on requirements and best practices for supporting students with allergies and will take place on May 13 from 5-6 p.m.
Online Learning Options
PSEA's Center for Professional Learning offers multiple online learning options to further your professional development.
Micro-credentials provide a way for educators to develop skills and acquire knowledge to improve classroom practice and support student success.
PSEA's Professional Learning Exchange offers a wide range of online and in-person courses, eligible for Act 48 and Chapter 14 hours, along with a searchable library of publications on issues related to professional issues, teaching and learning, and education policy that affect educators and education support professionals.
More than 6,000 future educators studying at Pennsylvania colleges and universities are members of Student PSEA. As part of the next generation of educators, Student PSEA helps members hit the ground running through professional development workshops, service projects, and more.
PSEA publishes advisories and other publications on issues facing PSEA members, including evaluations, certification, the Every Student Succeeds Act (ESSA), and other topics.
---
Learning Lessons: Cyber Seniors
---
Register now for the Summer Leadership Conference in Gettysburg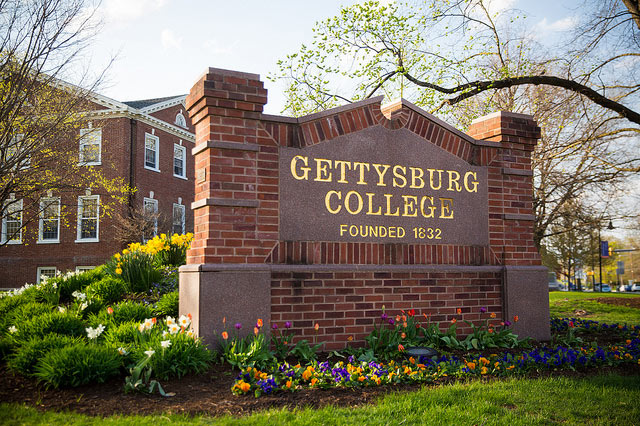 Registration for the 2019 PSEA Summer Leadership Conference at Gettysburg College, July 21-26, is now open. New, current, and future PSEA leaders will convene there to learn and fine-tune skills needed to best represent members.
Online registration is now available. More information and conference materials can be found here:

---
This month's featured brain break activity: five-finger breath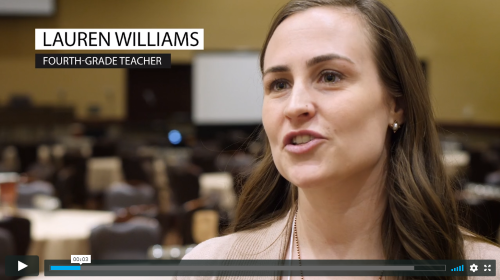 Spring is a time of rejuvenation and new beginnings. What better way to celebrate the season than with a few deep, calming breaths? Like all good brain breaks, this one works equally well for kids and adults.
The exercise comes courtesy of fourth-grade teacher, yoga instructor, and former Student PSEA president, Lauren Williams. Lauren likes to help her students take a moment to re-center themselves throughout the day by taking a few deep breaths while "tracing" the breaths on their fingers.
---
May 6-10: Teacher Appreciation Week
May 6-12: National Nurses Week
May 7: National Teacher Day
May 8: National School Nurse Day
May 10-11: Committee Weekend
May 12: Mother's Day
May 15-16: PSEA Board of Directors, Philadelphia
May 17-18: PSEA House of Delegates, Philadelphia
May 18: Armed Forces Day
May 21: Primary Election Day
May 27: Memorial Day
---
Member Benefit Spotlight: New Vision Insurance Program
The new plan offers low monthly payments, great frame and contact lenses allowances, and the choice of 12-month or 24-month coverage. Available to all PSEA Members and eligible dependents to age 26. Enrollment open the first of each month.
The 12-month plan highlights include a $200 frame allowance or $130 contact lenses allowance with monthly premiums of only $12 for single coverage, $24 for two-party and, $35 for family coverage.
The 24-month plan highlights include a $250 frame allowance or $175 contact lenses allowance with monthly premiums of only $8 for single coverage, $16 for two-party and, $23 for family coverage.
For more information on the vision program please visit pseahwf.org/voluntary_vision/ or call the PSEA Health & Welfare Fund - 1-800-944-7732 ext. 7024
---
400 N. 3rd Street, Harrisburg, PA 17101
This content is intended for PSEA members and their immediate families.