To ensure that this newsletter is delivered to your inbox, add noreply@psea.org to your address book

---
---
Inside this issue
Major changes on the horizon for standardized testing requirements
What has PSEA done for you? Read all about it in Voice.
Strategies for promoting hygiene and social distancing in schools
Center for Professional Learning: Upcoming book discussions and webinars
Member Benefits spotlight: Liberty Mutual refer a friend prize giveaway
---
Major changes on the horizon for standardized testing requirements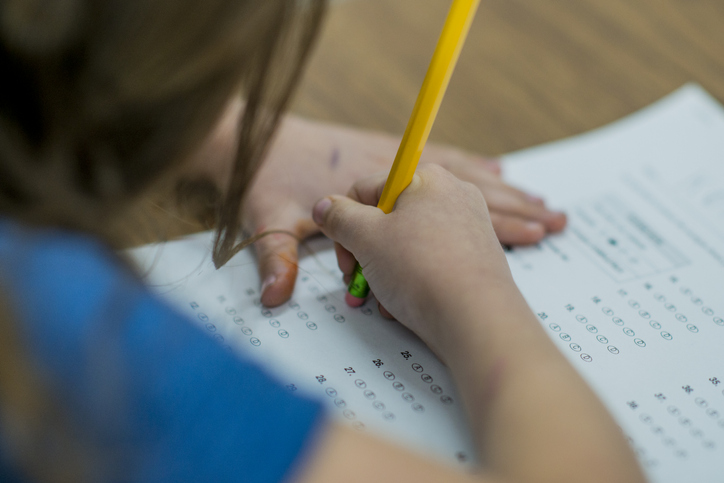 PSEA members have many pressing needs right now, and we are working with state lawmakers to address them. Next week, state representatives may vote to authorize PDE to postpone implementation of Keystone Exam graduation requirements and allow Pennsylvania to seek waivers to federal standardized testing requirements this year, because of the COVID-19 pandemic. This is the right thing to do for our students. We need to focus on meeting their needs during this unprecedented time and adjusting to new ways of teaching, not fueling unnecessary anxiety for students, parents, and educators.
Rep. John Lawrence (R-Chester, Lancaster) plans to offer amendments to SB 1216 that will:
Require that Keystone Exams can only be a state or local graduation requirement beginning in 2022-23.
Extend the timeline for implementation of Act 158 (bipartisan graduation pathways) by one year – to 2022-23.
Provide PDE with the authority to waive the NOCTI/NIMS, if appropriate on a schoolwide basis, for the 2020-21 school year.
Provide PDE with the authority to waive the student performance components of the educator evaluation system for the 2020-21 school year.
Require PDE to apply to the federal government for a waiver from annual testing requirements.
Ensure that Keystone Exam testing is not required for students who took associated content in the 2019-20 and 2020-21 school years. Students would be deemed proficient based on course grades.
Contact your state representative and encourage him or her to support Rep. Lawrence's amendments to SB 1216.

---
What has PSEA done for you? Read all about it in Voice.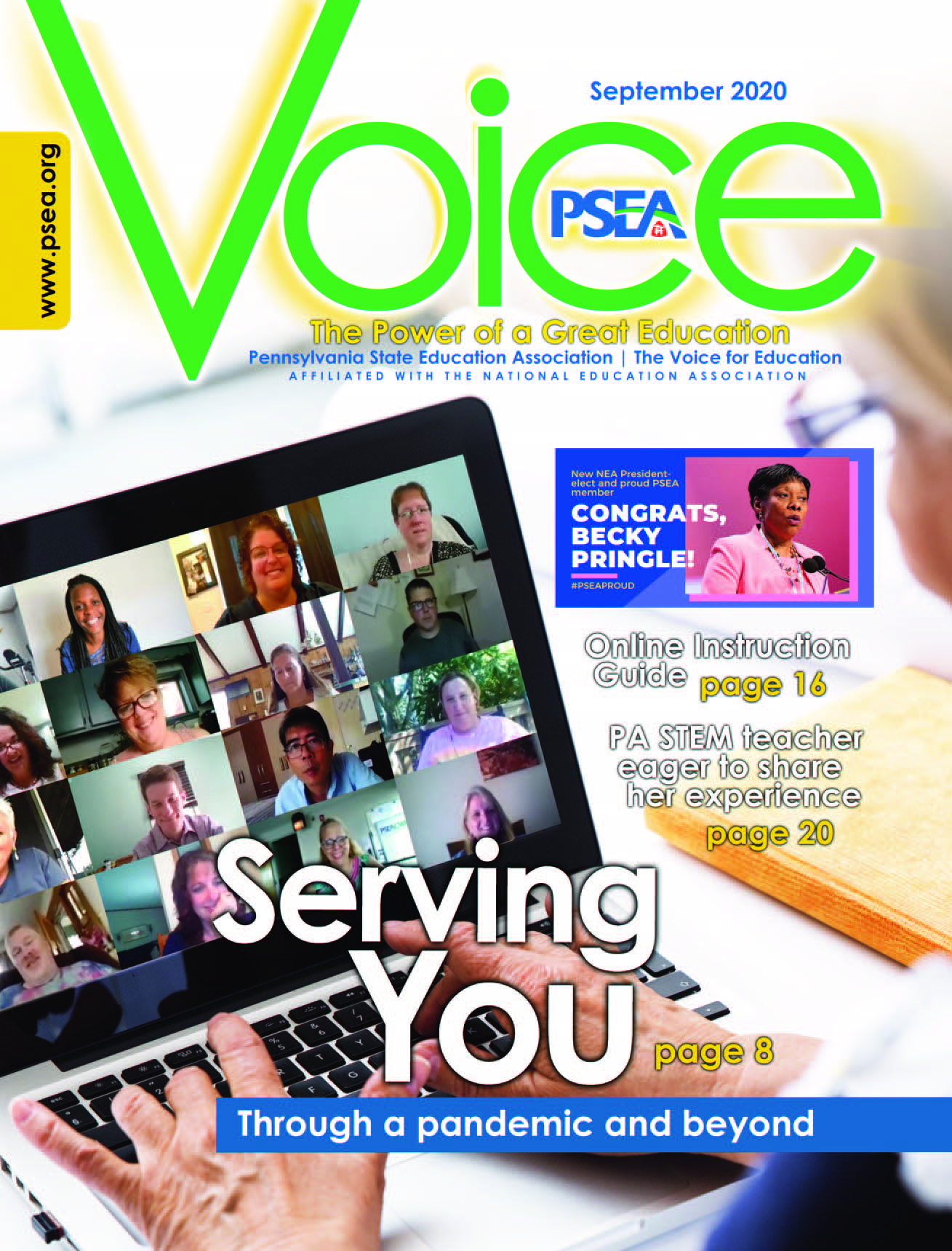 PSEA has worked closely with elected officials and school administrators throughout the COVID-19 pandemic to ensure your voices are heard loud and clear. From the start of the pandemic, our number one goal has been to protect the professional and personal well-being of every PSEA member.
You can read all about what we've done to ensure that in the September issue of Voice magazine. If you haven't had a chance to sit down with the hard copy that was mailed to you, you can read it cover to cover at the link below.

---
Strategies for promoting hygiene and social distancing in schools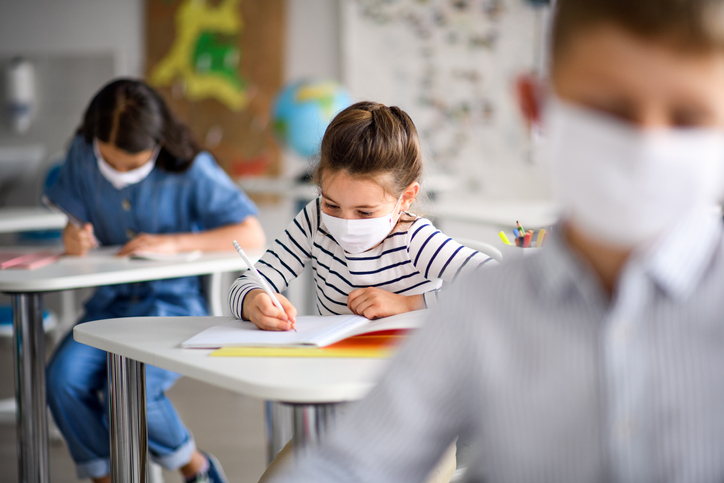 Researchers have demonstrated that basic hygiene practices can help reduce the spread of COVID-19 and keep ourselves and our friends, neighbors, and family members healthy. Consequently, the PA Department of Education has issued guidance informing schools that they should implement hygiene strategies such as handwashing, cough and sneeze coverage, reduced facial touching, frequent sanitation, and social distancing practices.
Our Education Services Department compiled this guidance into a series of easily digestible In Brief documents that you can access at the link below.

---
Center for Professional Learning: Upcoming book discussions and webinars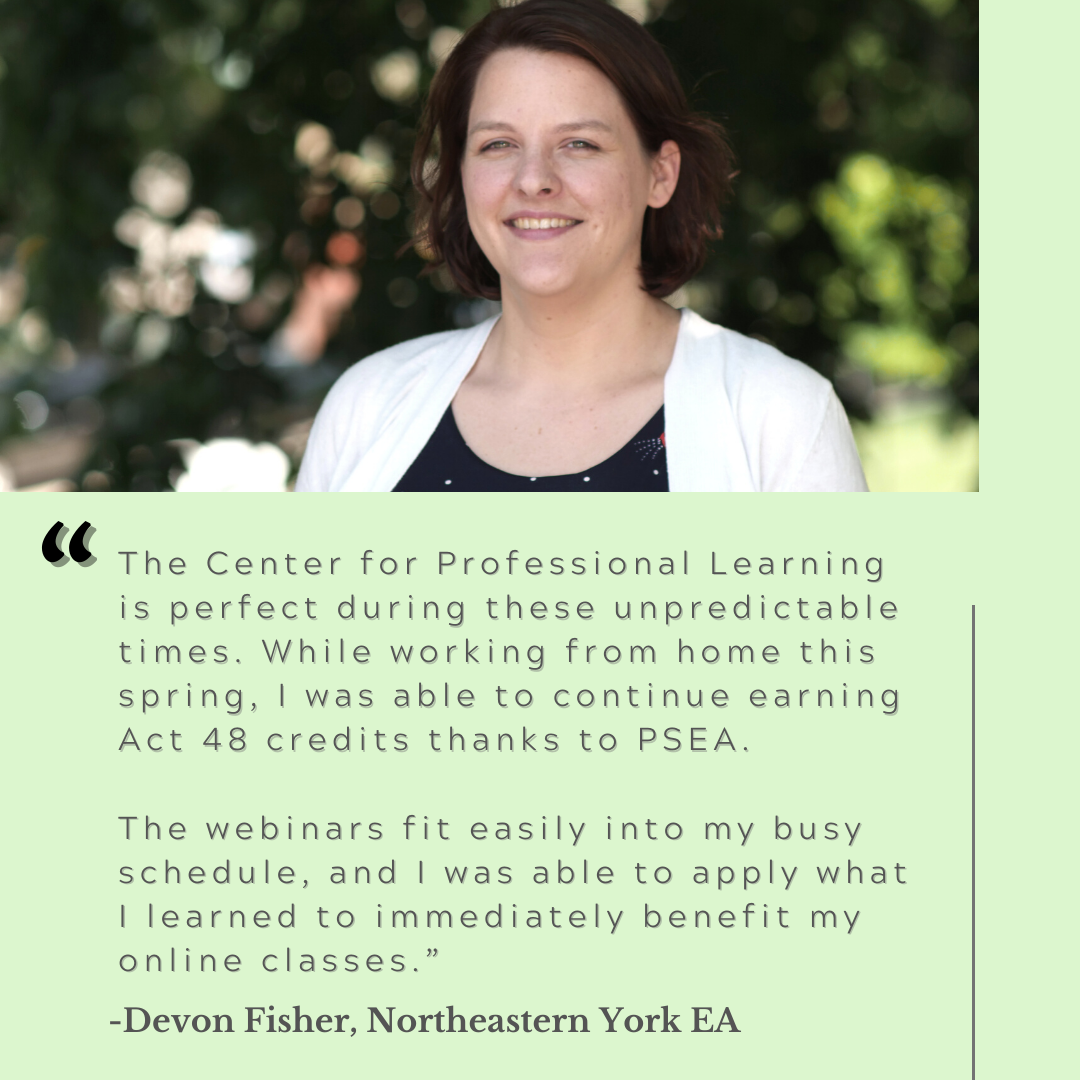 Book Discussions:
Webinars:
---
Member Benefits spotlight: Liberty Mutual refer a friend prize giveaway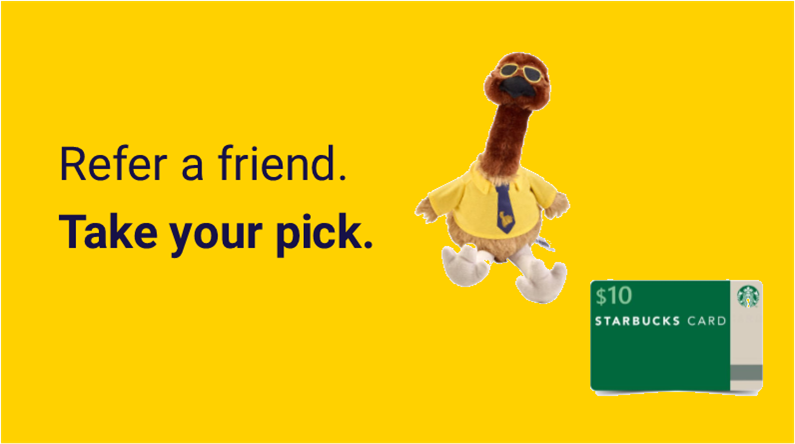 Choose between our plush LiMu emu or a $10 Starbucks gift card when you refer a friend … or even yourself!
Liberty Mutual is extending a special auto insurance savings opportunity to PSEA members. "We put the 'fit' in benefit," Liberty Mutual said. "Customize your insurance policy with Liberty Mutual so you only pay for what you need."
E-mail or call 610-235-9329 today.
Contact Liberty Mutual before Oct. 31 to refer a friend … or yourself!
---
400 N. 3rd Street, Harrisburg, PA 17101
This content is intended for PSEA members and their immediate families.

Manage your email subscriptions at www.psea.org/MyPSEA.