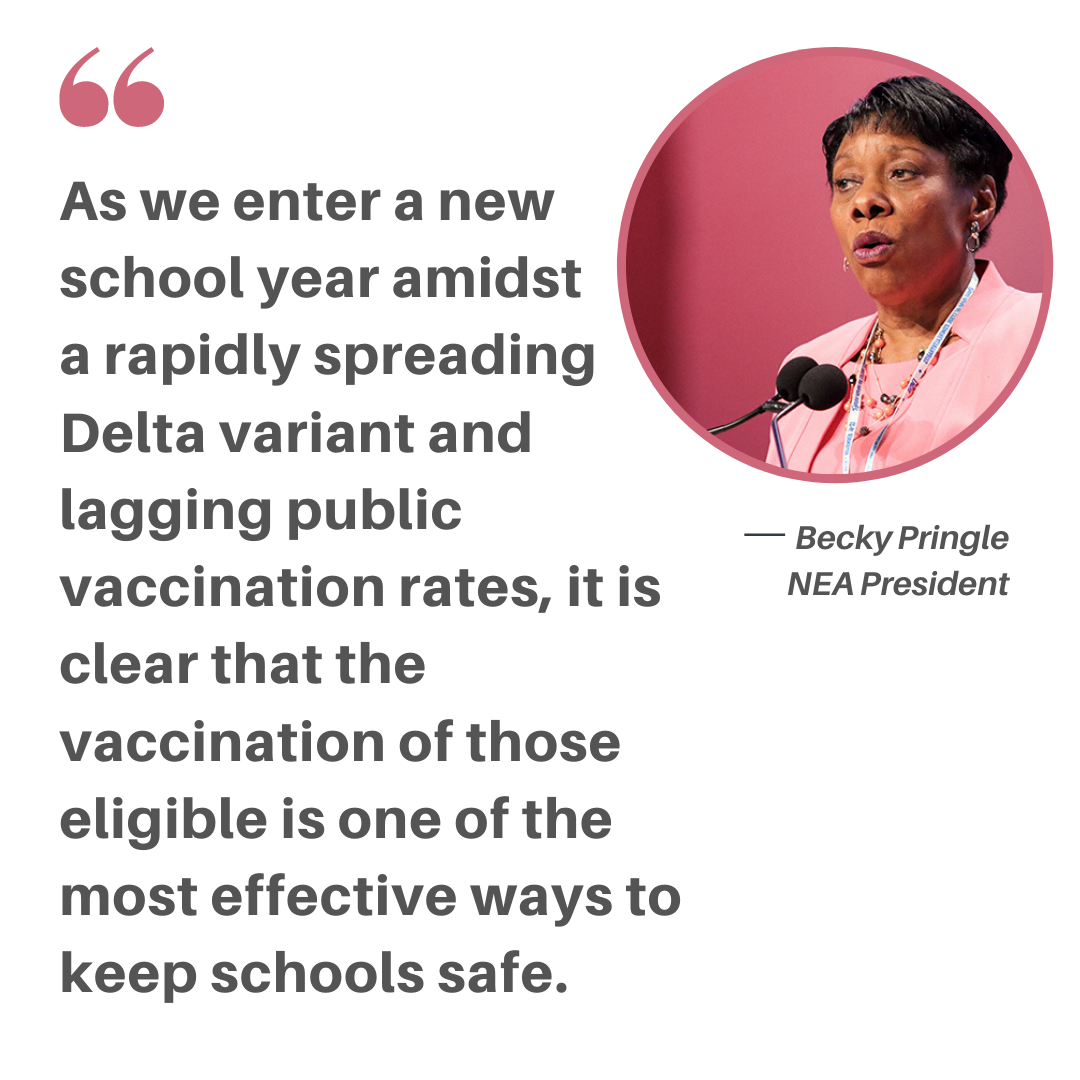 Earlier today, NEA released a statement supporting COVID-19 vaccine and testing requirements for all educators. The statement points to the growing threat of the Delta variant plus lagging public vaccination rates as a roadblock to the safe return of students to the classroom, while noting that the vast majority of the nation's educators are already vaccinated.
NEA and PSEA members want to be back in our classrooms, with our students in person, because that is the best way for students to learn. And we want to do this as safely as possible.
In Pennsylvania right now, vaccine requirements are local decisions
At this point, Gov. Wolf has not called for statewide mandates on vaccinations or mask wearing in public schools, so decisions about whether to require school staff members to be vaccinated will be made at the local level.
PSEA is committed to ensuring members and students can enjoy a safe return to in-person instruction this year. The best way to do that is to follow the advice of scientists and medical experts, which is what we have been saying from the start.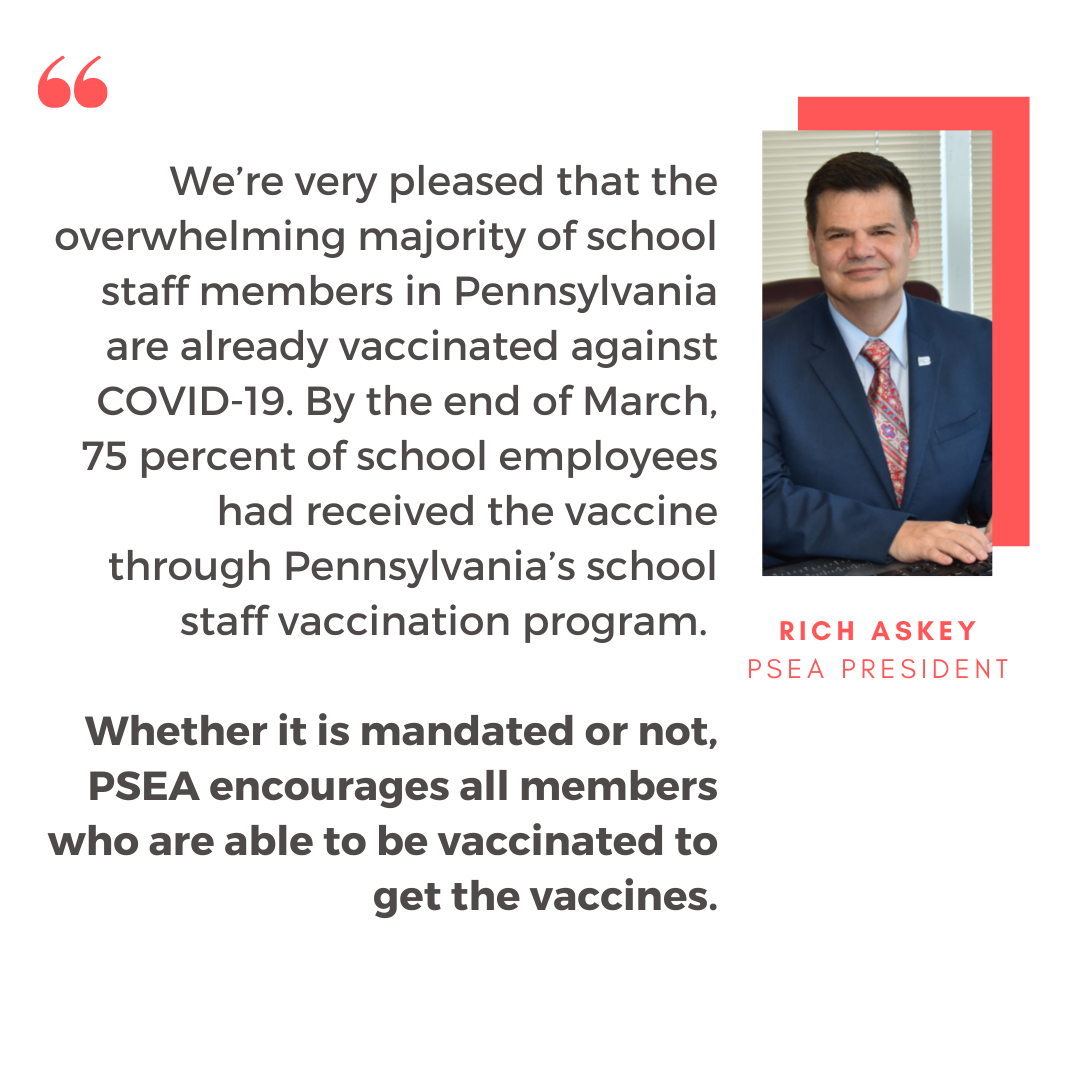 School districts considering vaccine requirements should work with PSEA's local leaders
We strongly encourage school districts that are considering vaccination requirements to work with PSEA's local leaders and collaborate on policies that make sense for the school community. PSEA will support those efforts where they occur and do everything possible to ensure that these policies are designed to reduce health risks for everyone who works and learns in public schools.
COVID-19 Vaccine Facts:
The overwhelming majority of Pennsylvania's school employees have already been vaccinated against COVID-19.
75 percent of those vaccinated received theirs through the school staff vaccination program that PSEA spearheaded in March of this year.
Since there is no statewide vaccination requirement for school staff in Pennsylvania right now, requiring vaccines and testing is a local decision.
All available vaccines have been proven safe and effective at preventing COVID-19 and dramatically reducing the severity of breakthrough cases.
The best way to keep children under 12 or those who are medically unable to get vaccinated safe is to increase the rate of vaccination in the community and practice CDC-recommended guidelines for masking and social distancing.