---
Week of 8-23-2021
---
Inside this issue
Gov. Wolf calls for legislative action on masking in schools
I'll be on PA Newsmakers this Sunday
Back to School digital ad preview
Keep those classroom pics coming!
UBenefit doubles its grant offering for PSEA members
PSEA's Center for Professional Learning fall schedule
---
Gov. Wolf calls for legislative action on masking in schools
On Wednesday, Gov. Wolf sent a letter to state legislative leaders calling on them to return to session ASAP to help him enact legislation requiring schools and childcare centers to implement masking requirements while in the classroom.
In response, I released a statement reiterating that PSEA strongly encourages school districts require universal masking in all K-12 school buildings.
We remain firmly on the side of science on this issue. The CDC issued clear guidance that requires all staff and students in schools to wear masks to reduce transmission of COVID-19 and ensure our schools remain open for full in-person learning. And that guidance seems even more critical with the Delta variant sweeping through our communities and affecting young people more aggressively than the original strain.
This is a moment when we have the chance to turn the tables on this virus and keep our educators and our students safe and in school where they want to be. And we support any effort to ensure that happens, including taking legislative action if that is what is needed.
---
I'll be on PA Newsmakers this Sunday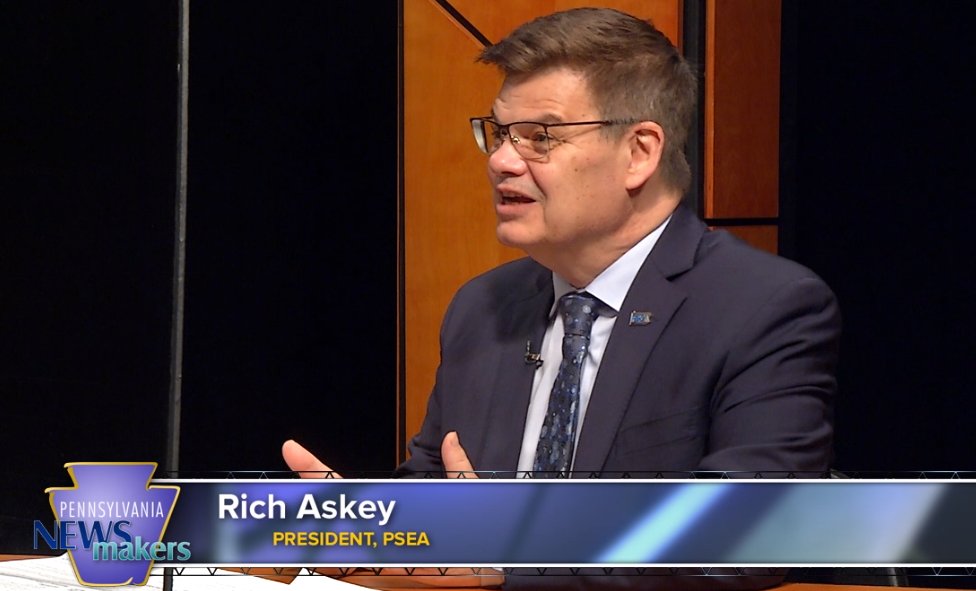 Don't forget to tune in this Sunday at 9:15 a.m. to Pennsylvania Newsmakers to see my chat with Terry Madonna where we discuss back-to-school plans and the challenges teachers face as we begin this new school year.
---
Speaking of Back to School...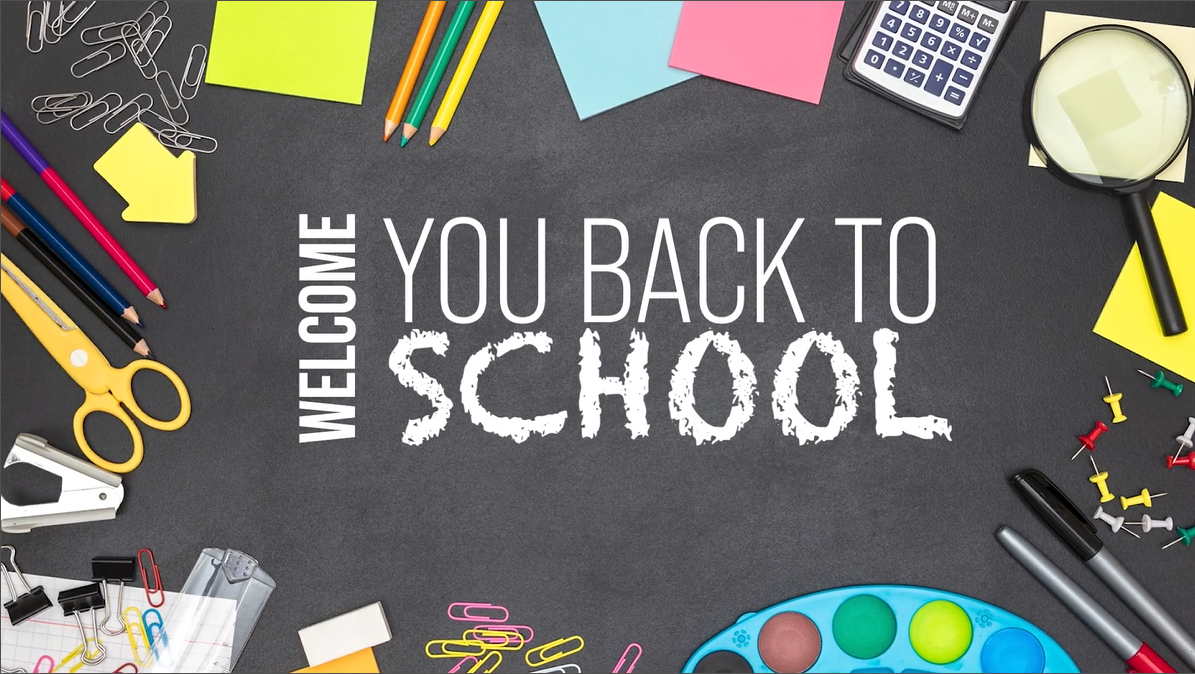 Click on the thumbnail above to see one of the digital ad spots we're running statewide to celebrate YOU! We are so grateful for everything you have been doing to keep yourselves and your students safe and healthy. And we want everyone else to share in the pride we feel representing each one of you in this Association.
We know you're eager to get back and see your students. That's why we're doing everything we can to ensure you get to enjoy being educators in a safe, healthy, happy learning environment that works for everyone.
Thank you, PSEA. Let's make this a school year to remember - for all the right reasons.
---
Keep those classroom pics coming!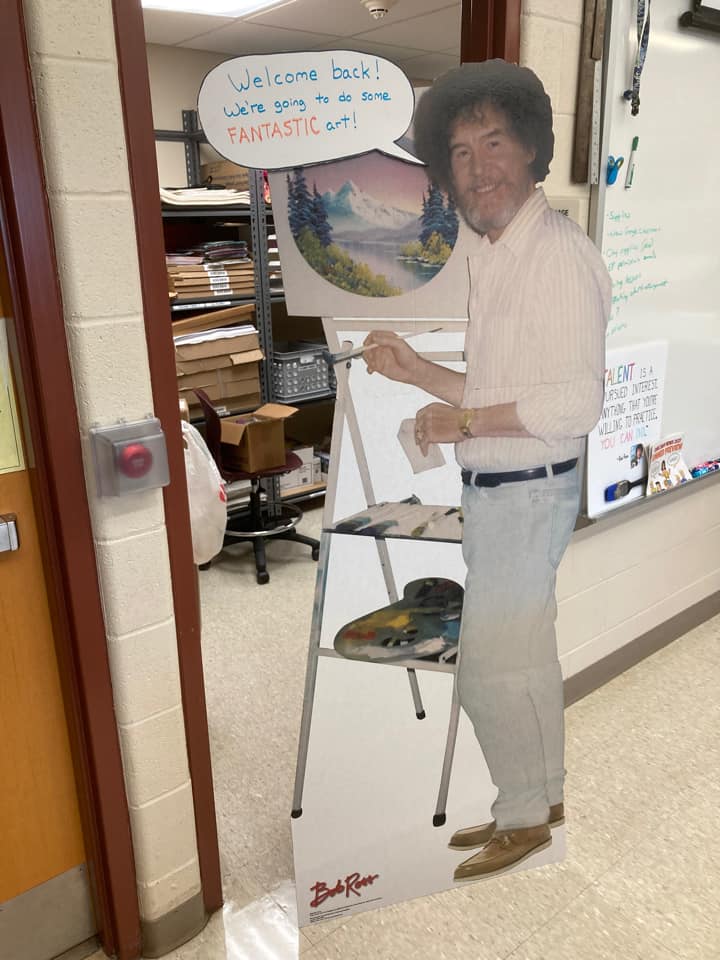 Thank you for all the wonderful photos of your classroom setups as you get ready for back to school. Click here to check out the submissions so far. And please, keep them coming!
Email your submission to news@psea.org
---
UBenefit doubles its grant offering for PSEA members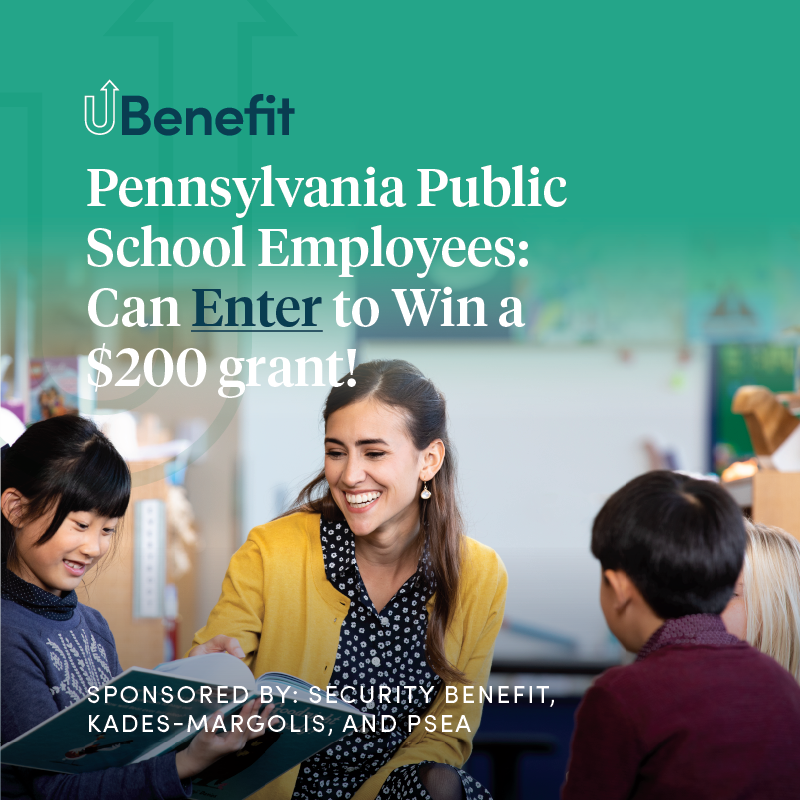 Last year, UBenefit provided 66 $100 UBenefit grants to Pennsylvania educators. This year, in recognition of your efforts in fully opening schools in the fall, the company has increased the UBenefit awards to 66 $200 grants!
This is the third annual UBenefit program that is open to all PSEA-EA and ESP members.
"It's just one way of recognizing how much you give back," said UBenefit.
Entries will be accepted until Sept. 30 , 2021 at the link below.

---
PSEA's Center for Professional Learning fall schedule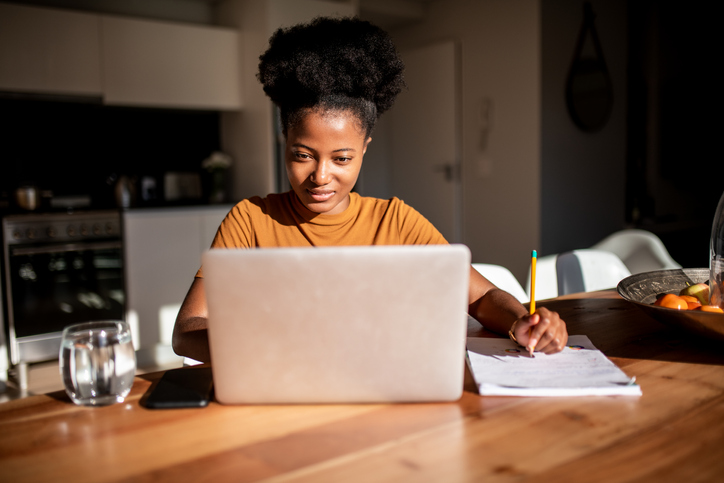 Welcome back! Get the year started on the right foot with our latest Webinar, Book Discussion, and Wellness event opportunities.
Educator Evaluation in 2021 and Beyond

September 9, 2021, 4-5:30 p.m.

CPL Webinar: Fall 2021 Calendar Launch
RE-Imagining Relationships: Returning and Engaging in the Classroom

September 15, 5-6:30 p.m.

Social Emotional Equitable Learning

September 21, 7-8:30 p.m.
Author Study: Katie DiCamillo
Dragon Hoops
Funny, You Don't Look Autistic: A Comedian's Guide to Life on the Spectrum
Chutz Pow!
Mindful Mondays

September 20, 5-5:45 p.m.

Mindful Mondays
Mindful Mondays
Mindful Mondays
---
400 N. 3rd Street, Harrisburg, PA 17101
This content is intended for PSEA members and their immediate families.