To ensure that this newsletter is delivered to your inbox, add noreply@psea.org to your address book

---
Week of 8-16-2021
---
Inside this issue
Masking in schools is key to in-person learning
Keep sending us pics of your classroom setups!
Member spotlight: New Shanksville-Stonycreek EA president Cheryl Bush
PSEA Member Benefits spotlight: Boscov's Travel
---
Masking in schools is key to in-person learning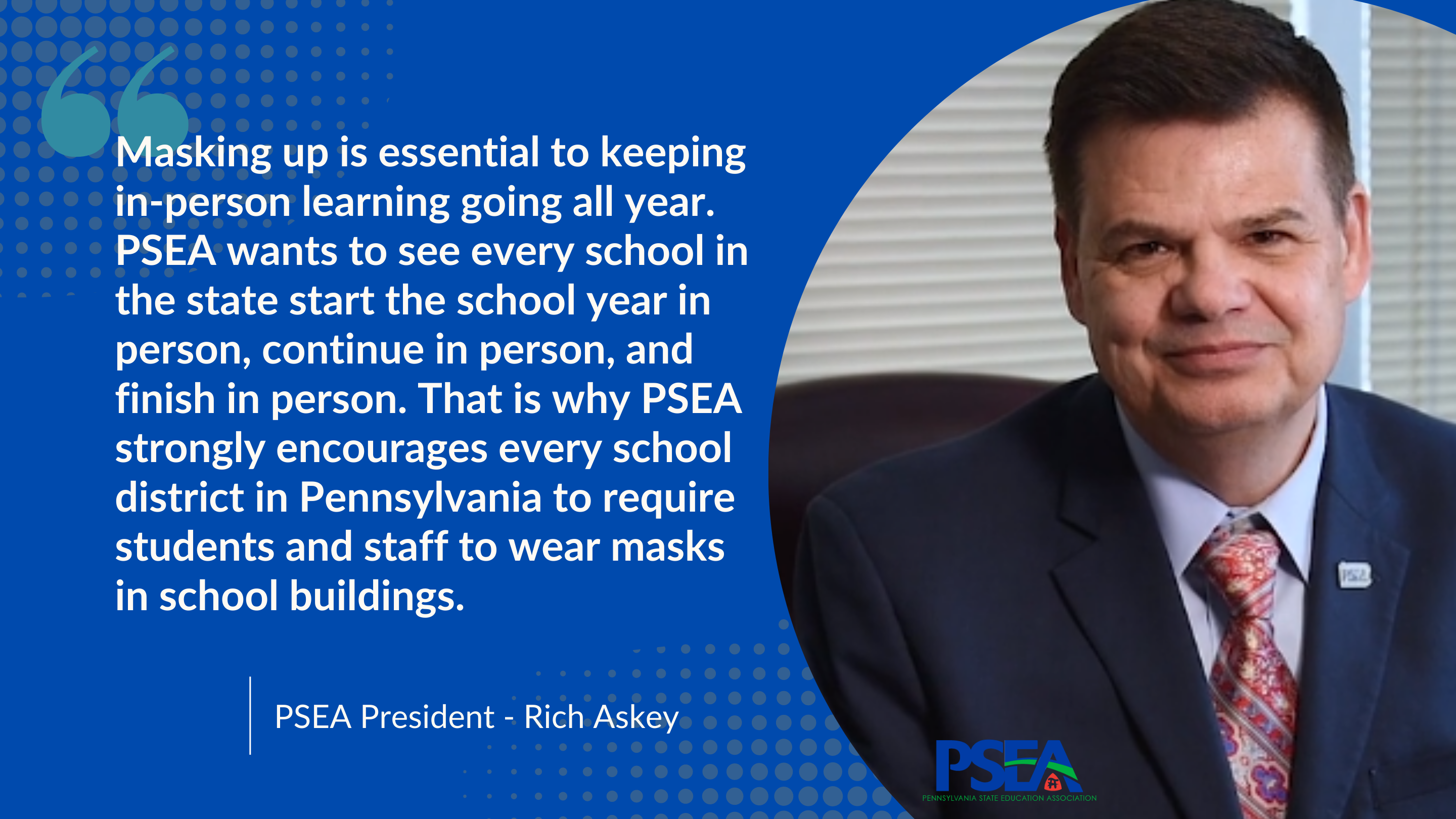 We want to get back to school and be with our students in person. But to make sure that schools stay open for in-person instruction, we need to follow the scientific and medical guidance to stem the spread of COVID-19 in schools.
That is why PSEA released a public statement calling on all K-12 schools to follow the CDC's guidance and require all students and staff in school buildings to wear masks.
In states with lax mask rules and high COVID-19 case counts, we're seeing the exact kind of news that we don't want to see in Pennsylvania. We can avoid that here if we make the right decisions.

---
Thanks for great photos!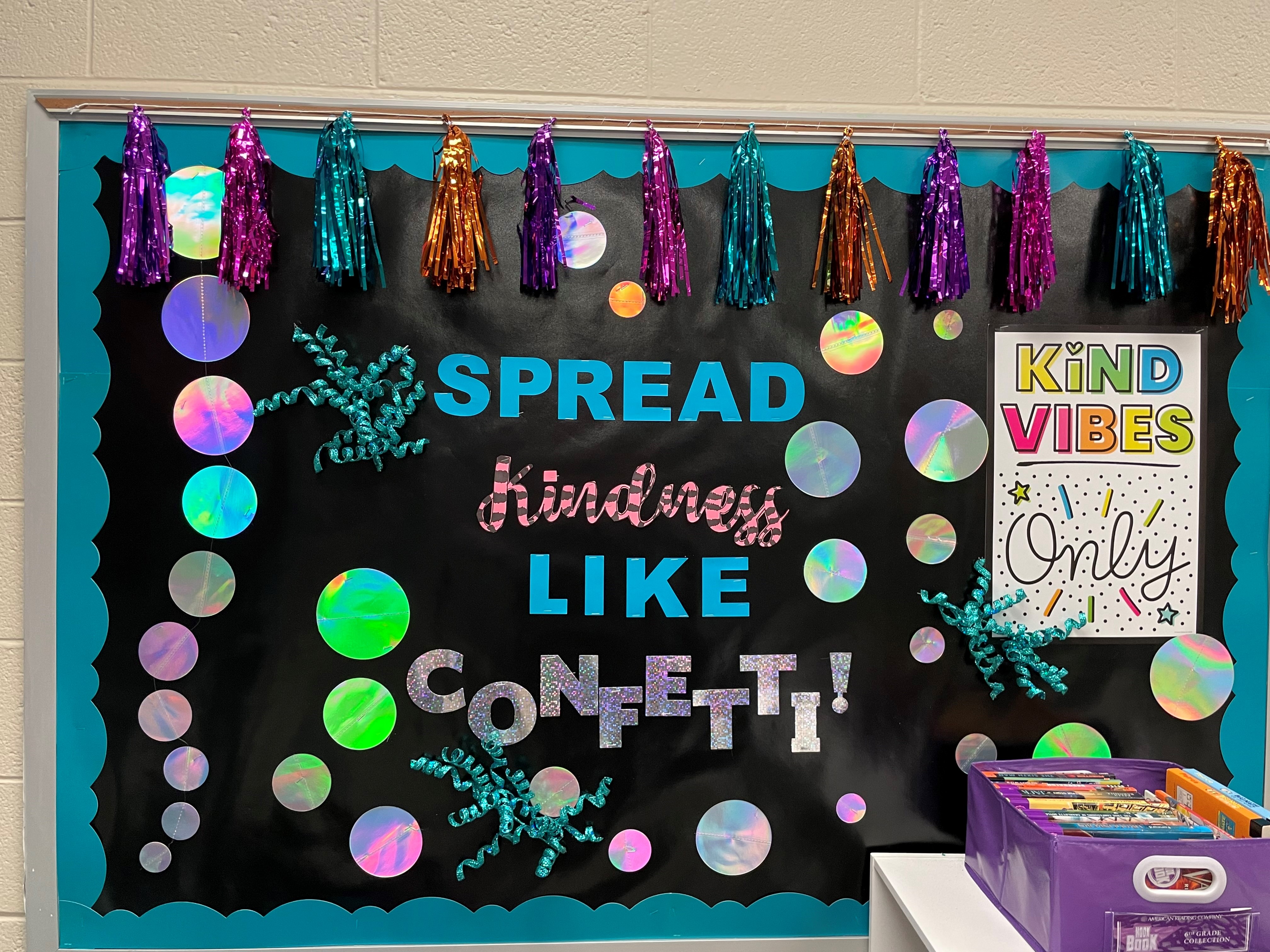 We've asked you to showcase how you're setting up your classrooms to welcome your students back. Check out some photos here and feel free to share more!
Email them to news@psea.org.
---
Member spotlight: New Shanksville-Stonycreek EA president Cheryl Bush
PSEA members are a diverse bunch, with talents and experiences that make them uniquely able to connect with students and share incredible experiences.
Cheryl Bush is one of them. She's an opera singer, gardner, musical polymath, and exotic bird enthusiast. Now Cheryl can add union president to her already diverse CV. The music teacher from Somerset County's Shanksville-Stonycreek School District officially became the EA president in the fall.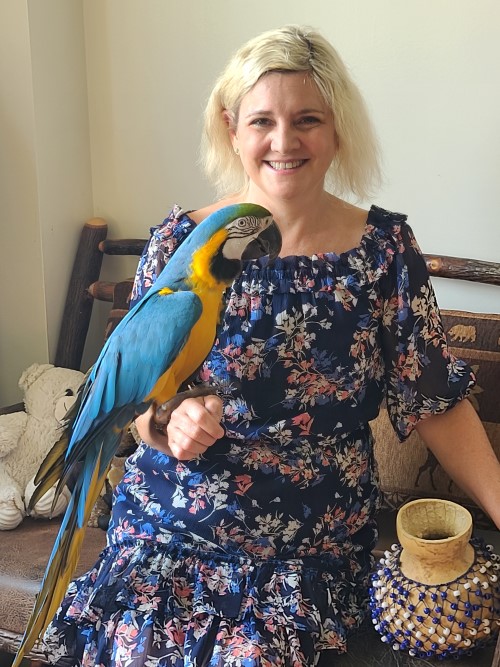 ---
PSEA Member Benefits spotlight: Boscov's Travel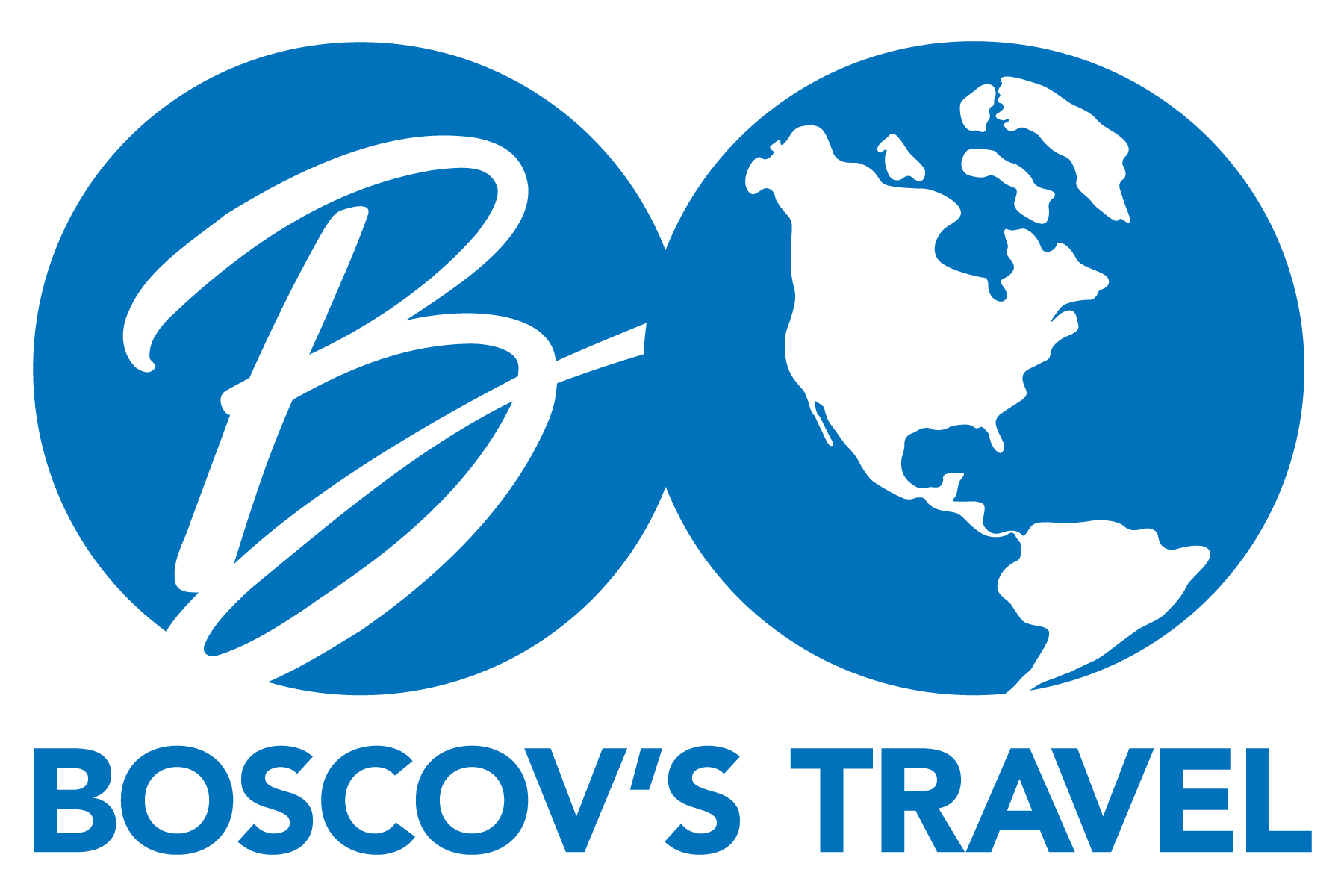 As a PSEA Member Benefits partner, Boscov's Travel has many perks and benefits just for you when you book your next vacation. The company's local, knowledgeable advisors are ready to help you plan your dream vacation – be it a cruise, an all-inclusive island resort, U.S. or global land tours, or Disney and Orlando amusement destinations.
In business for over 46 years, Boscov's brings its experience and knowledge to you.
Now more than ever, using a professional travel advisor has never been more valuable. As a PSEA member, you get exclusive discounts that can be bundled with the best national offers. Yet another perk – book your travel with your Boscov's credit card and enjoy 12 months interest-free financing!
Find out more at boscovstravel.com/psea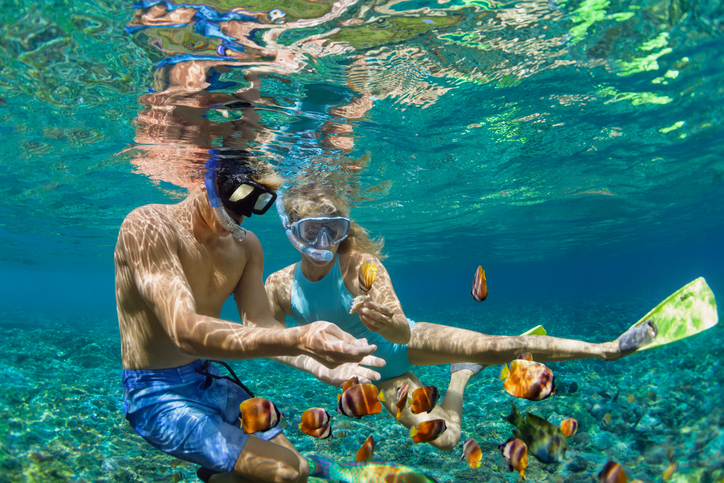 ---
400 N. 3rd Street, Harrisburg, PA 17101
This content is intended for PSEA members and their immediate families.

Manage your email subscriptions at www.psea.org/MyPSEA.