---
---
We're doing everything in our power to keep you safe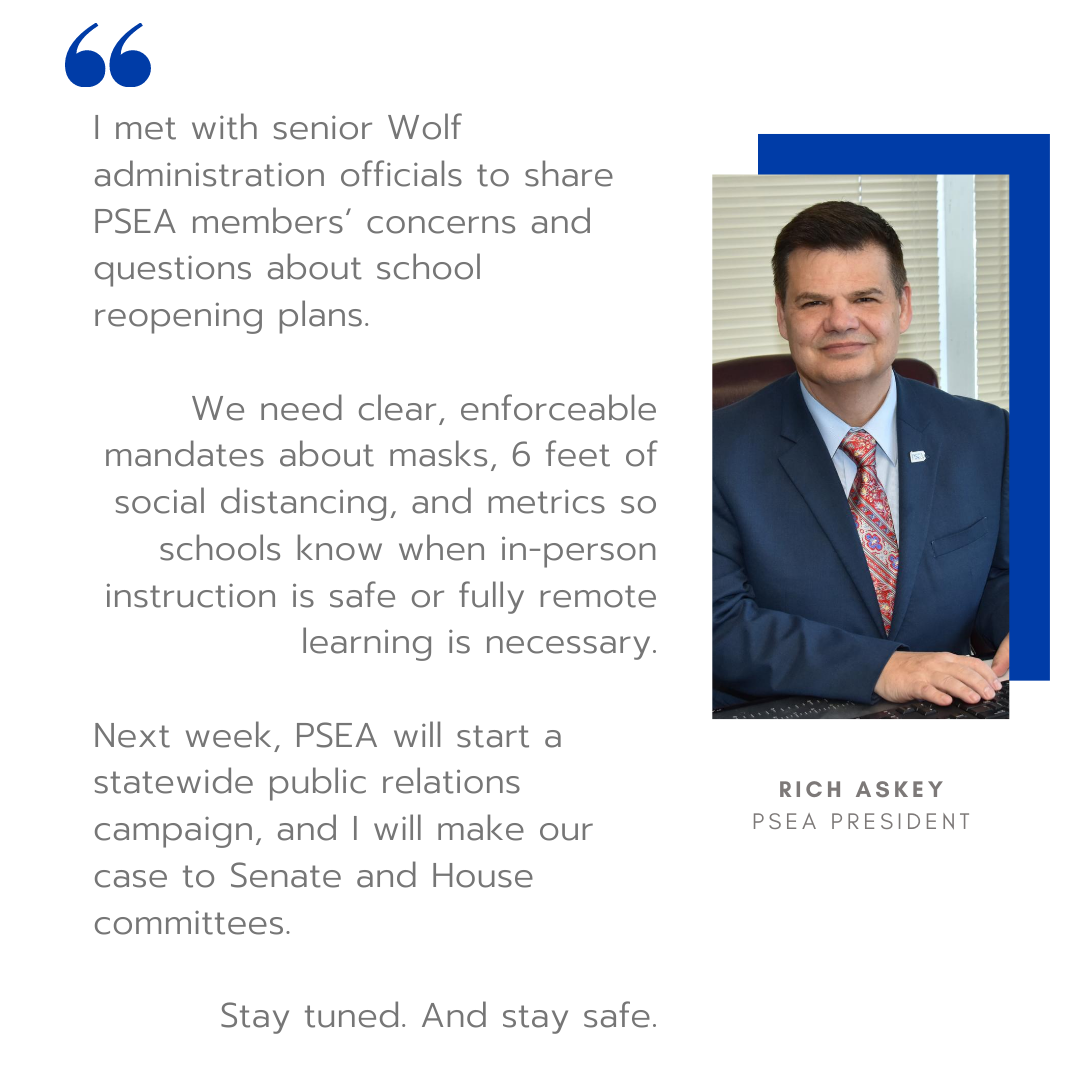 ---
Inside this issue
PSA: We can all do our part to keep each other safe
We still have a long way to go on Washington's COVID-19 relief bill
Upper Dublin ESP members make custom face masks
New COVID-19 Q&A on school reopening
PSEA's Center for Professional Learning: Summer Learning Series
Member benefits spotlight: PSEA Visa Signature Card
---
PSA: We can all do our part to keep each other safe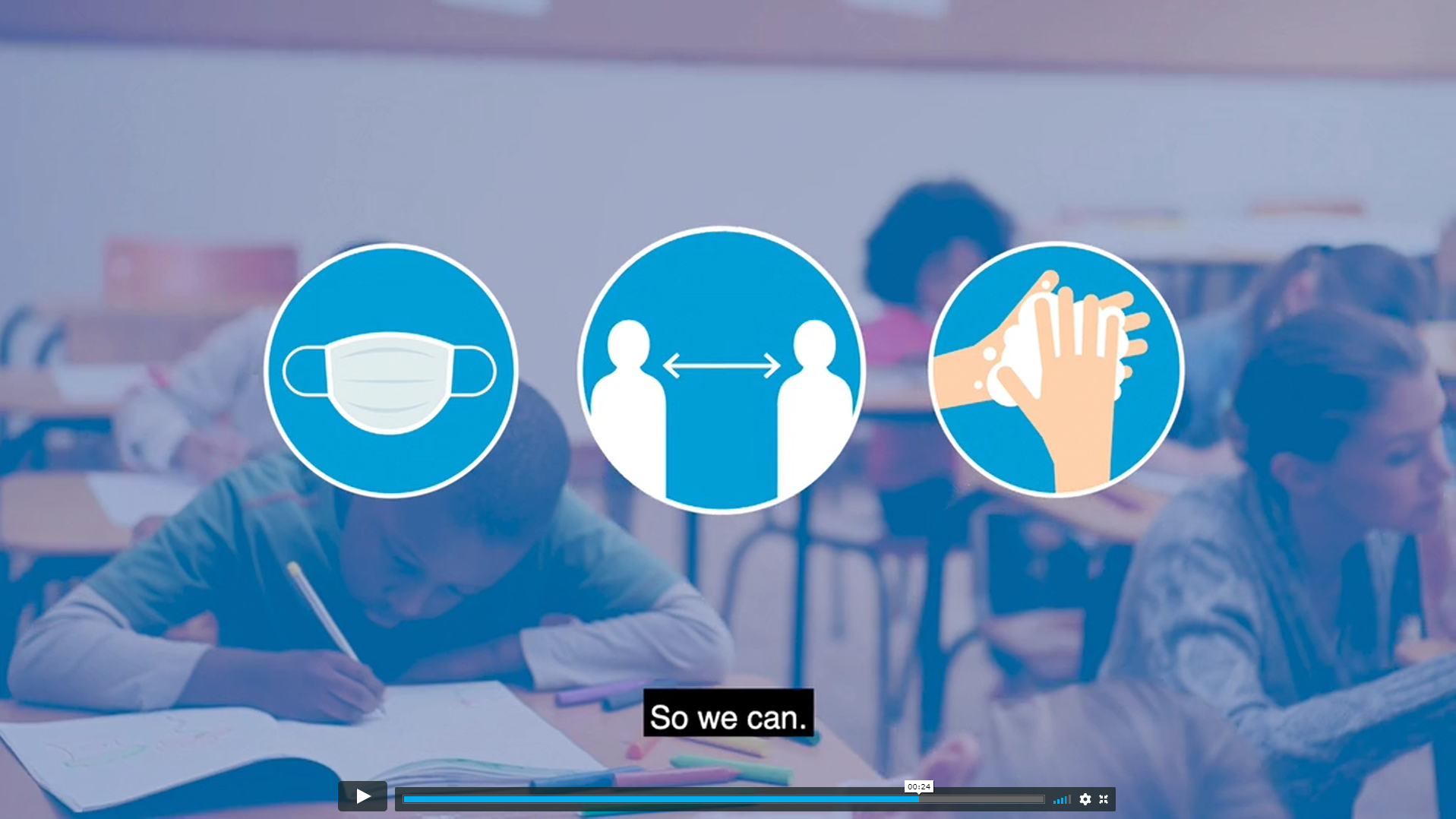 We continue to work closely with districts and government officials to ensure plans to reopen schools include every necessary safety precaution to protect our members and our students.
Some of the many ways PSEA has your back include:
Here's something we can all do to help. According to CDC, PDE, and DOH guidelines, the bare minimum safety precautions include wearing a face covering and maintaining 6 feet of social distance.
We all want to get back to our classrooms and see our students. So, it's up to all of us to model good behavior and take the necessary precautions to keep ourselves and our communities as safe as possible.
---
We still have a long way to go on Washington's COVID-19 relief bill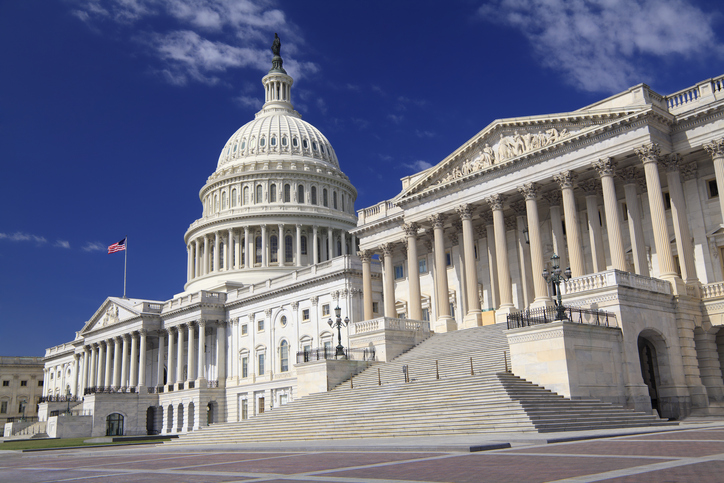 U.S. Senate Republicans unveiled their proposal for $1 trillion in COVID-19 relief aid on Monday. It differs in substantial ways from the $3 trillion package House Democrats approved in May. And it falls $70 billion short of the $175 billion in aid we believe our nation's schools need to ensure they can open safely in the fall.
The proposed aid also includes Betsy DeVos-favored voucher plans. A full 10 percent of the K-12 aid would go directly to private schools, and two-thirds of it comes with conditions attached on going back to in-person instruction.
Congress has a long way to go to find consensus on these proposals. In the meantime, we will continue to push Pennsylvania's U.S. senators to support a bill that includes the full $175 billion in emergency aid for our K-12 schools, as well as colleges and universities.
Let's keep the pressure on Washington to do what needs to be done.

---
Upper Dublin ESP members make custom face masks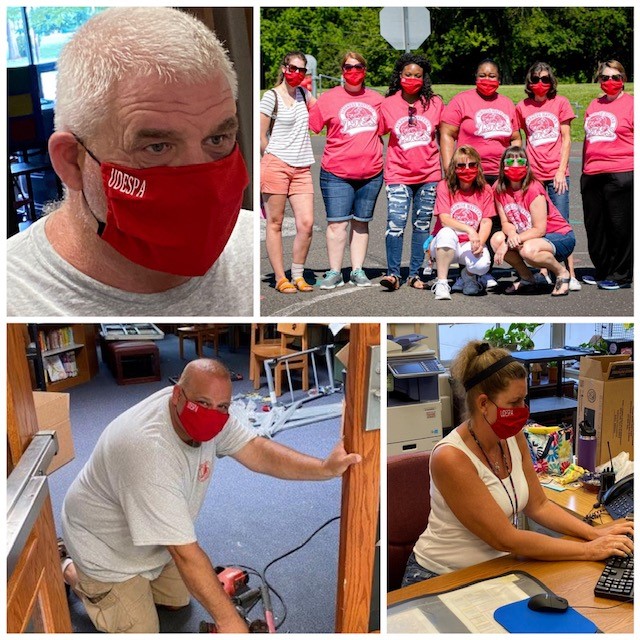 Back in April, members of Upper Dublin Educational Support Personnel Association (UDESPA) Executive Board got word their essential personnel needed masks. So they decided to make their own.
"We decided it would be a great idea to have masks supplied to all our members promoting UDESPA," said association president Robin Piccari. "The member making the masks was asked if she could put our logo on the mask and, after a few size issues with the letters, the UDESPA mask was born."
Now all 187 members of the association are staying safe and stylish in their new custom face coverings.
---
*NEW* COVID-19 FAQs on school reopening
---
PSEA's Center for Professional Learning: Summer Learning Series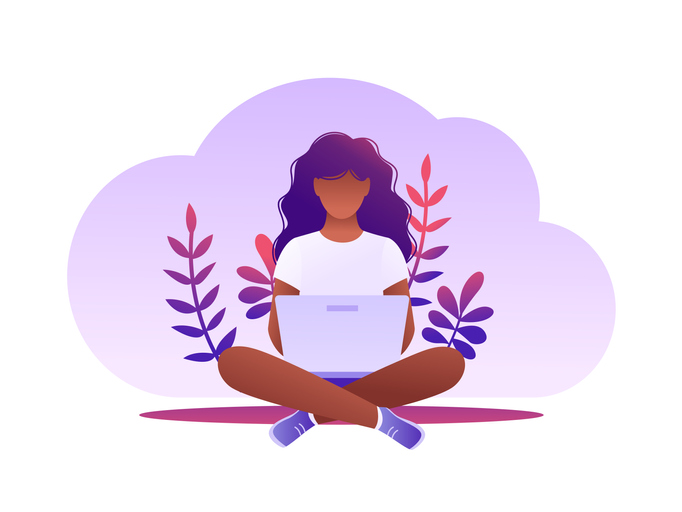 Here's what's remaining as we enter the final month of our Summer Learning Series
Wellness Wednesdays:
Webinars:
Act 48 Book Discussions:
---
Member Benefits spotlight: PSEA Visa Signature Card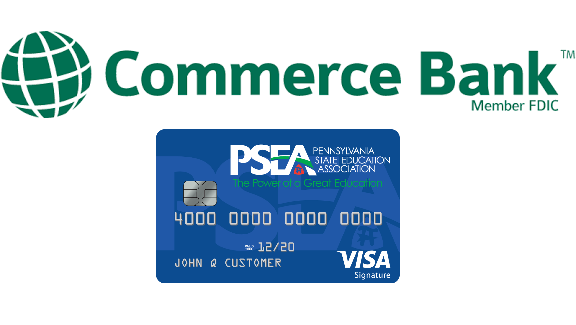 PSEA has partnered with Commerce Bank to bring members the PSEA Visa Signature Credit Card offer. With this card, members can earn cash back rewards with every purchase, with no point cap or opt-in required.
Earn 3 percent cash back on coffee shops, fast food, and ride-sharing services
Earn 2 percent cash back on gas and restaurants
Earn 1 percent cash back on all other purchases
Enroll in the toggle feature and add more flexibility to your PSEA Visa Signature credit card. With the toggle feature, you can:
Choose to Pay Now by a specific category or purchase amount,
Choose to Pay Later by a specific category or purchase amount,
or Unwind a transaction.
Check it out and get the card that rewards you and supports Pennsylvania educators with every purchase.

---
400 N. 3rd Street, Harrisburg, PA 17101
This content is intended for PSEA members and their immediate families.