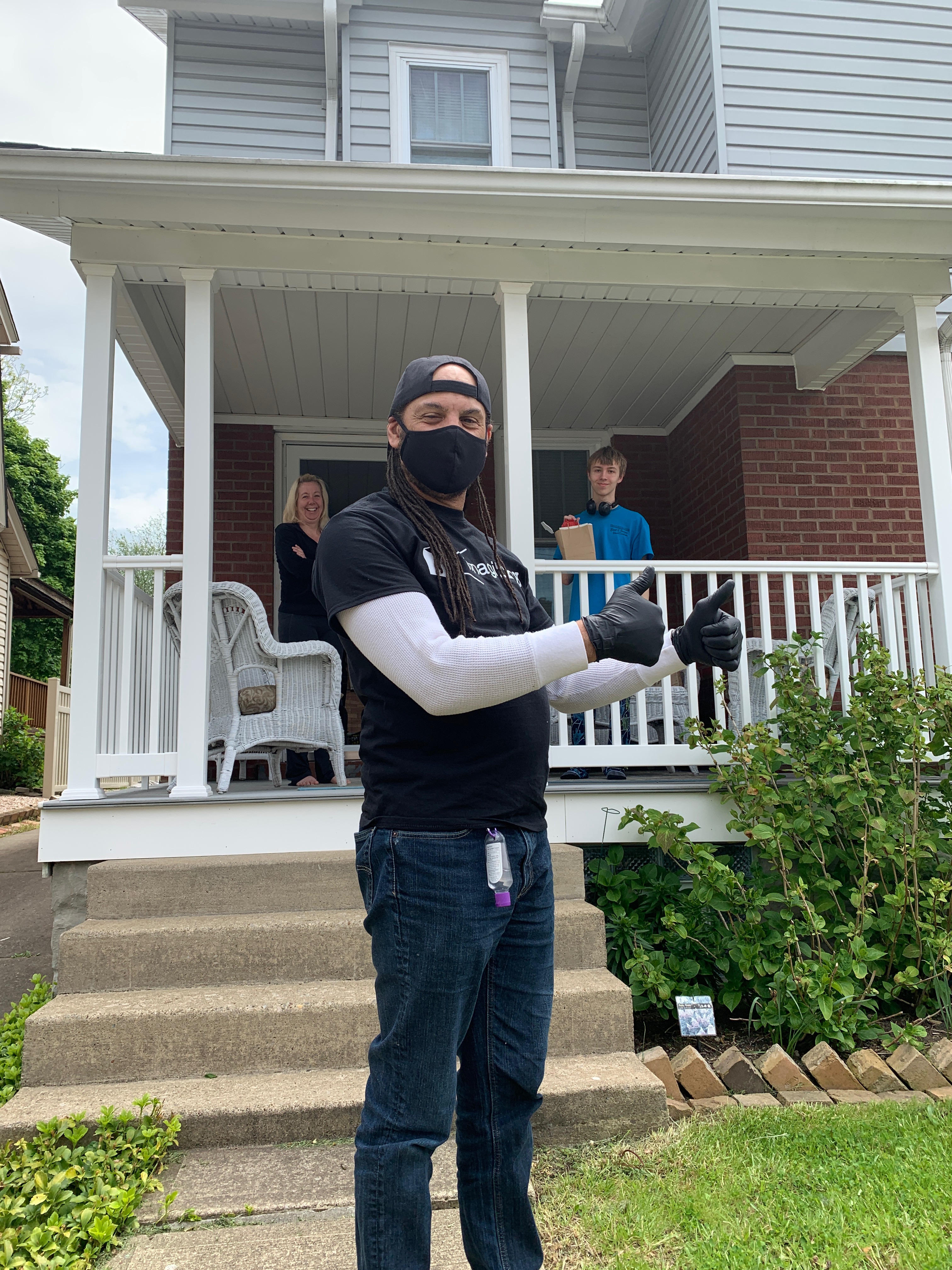 Woodland Hills multimedia design teacher Philip Greene delivers graduation gifts to senior Michael Fletcher.
We've been asking members to share stories of how they're celebrating the class of 2020. And the ones we've received have offered a wonderful glimpse into how different locals are marking this important milestone.
This one comes from George Karnbauer of Forbes Road CTC EA.
"As a CTC, we have students from nine sending districts as well as several specialty schools and surrounding districts, covering the eastern half of Allegheny County," Karnbauer said. "Our traditional in-person certificate ceremony was cancelled, so we moved to a virtual ceremony, streamed online with the traditional speeches, photos of each student posted as their names were called, class by class.
The biggest part of what we did was the morning of the ceremony, several members of the staff delivered their FRCTC tassels, and a gift to each of the 190 members of the graduating classes, to their homes.
My particular route to the 19 students in my Computer Networking program took me from the South Allegheny School district, through and over 100 miles, an eight-hour-15-minute tour, ending up in the Highlands school district.
Seeing the faces of the students and their parents (many who had taken the day off to meet with us) was worth every minute of the day and brought such a good end to the lousy way the school year ended.
This idea came from our school counselor, Megan Tomley, and was completely setup and paid for by the teaching staff. I believe our seniors know that as a staff, we love and care about them. And that while an in-person graduation was what everybody wanted, in some ways this meant even more."