---
Week of 5-3-2021
---
Inside this issue
Happy Teacher Appreciation Week!
Happy National Nurses Week!
Let's get a seat at the table
An important statement about violence and racism against Asians, Asian Americans, and Pacific Islanders
Propel charter school votes to join PSEA
PSEA's Center for Professional Learning schedule
PSEA Member Benefits spotlight: AmeriServ mortgage and home equity loans
---
Happy Teacher Appreciation Week!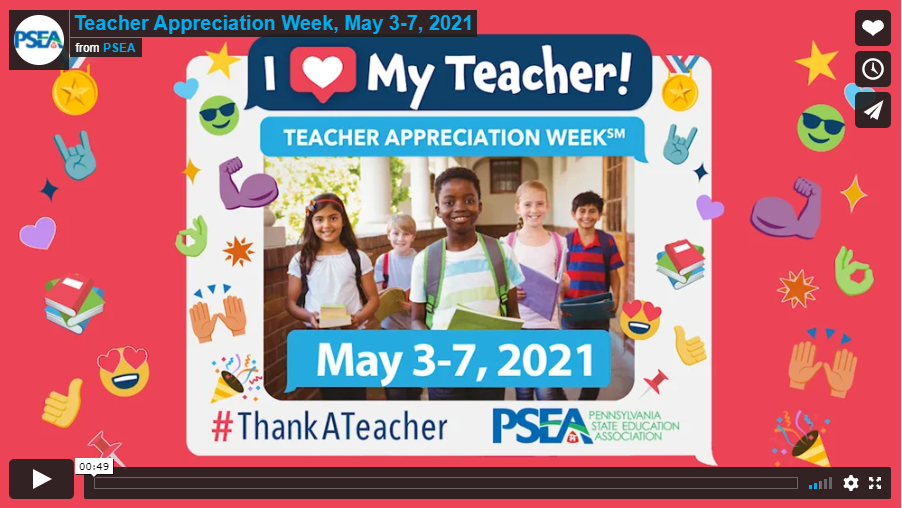 We hope during this Teacher Appreciation Week you've received all the thanks and support you deserve. And we know that's a tall order because you deserve a lot!
If you can, take a moment to thank a teacher that made a difference to you in your life or career choice. We all now how far a little gratitude can go, particularly in these challenging times. No doubt they would love to hear from you.
PSEA is eternally grateful for each one of our hardworking, dedicated members and the tremendous work you do every day for your students. Happy Teacher Appreciation Week, PSEA. And thank you, from the bottom of our hearts.
---
Happy National Nurses Week!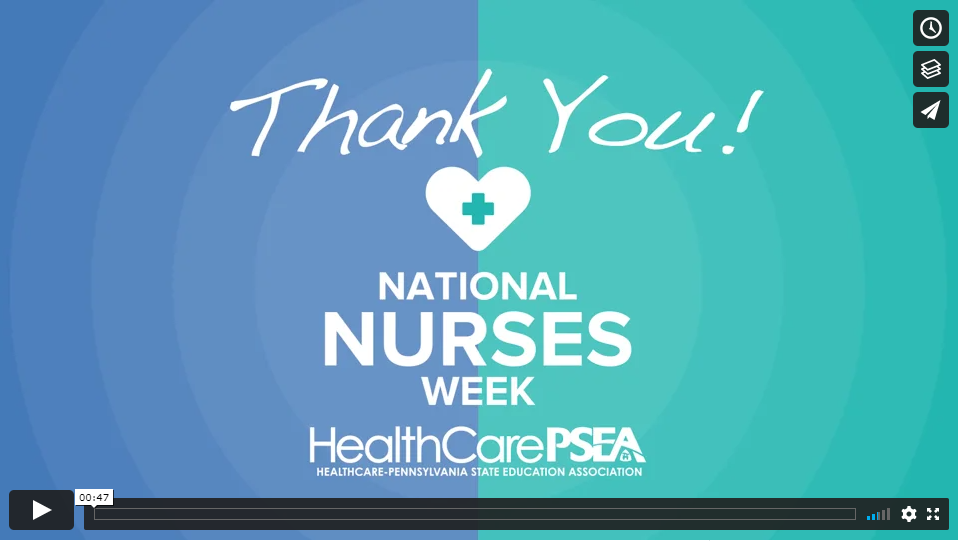 This year more than ever it's appropriate to celebrate the start of National Nurses Week in the midst of Teacher Appreciation Week. Healthcare workers and school nurses have been at the forefront of the discussion on when and how to reopen schools, every bit as much as our teachers, ESPs, and other segments of our membership. It doesn't take a pandemic to show we're all in this together.
The few hundred incredibly dedicated and hardworking members who make up HealthCare-PSEA have braved COVID-19 hot spots of nursing homes and hospitals to treat their patients during even the worst of this pandemic. Their work has helped countless individuals and families in our communities. We owe them a serious debt of gratitude that it's hard to imagine we can ever fully repay.
Our school nurses likewise have stepped up to the plate to meet the unique challenges of treating students and staff while navigating shifting guidelines and expectations of this pandemic. It's been remarkable and humbling to see this level of selflessness at work.
To all of you in health care, we salute you, and we thank you. We literally couldn't have gotten through this without you.
---
Let's get a seat at the table
With the passage of the American Rescue Plan, Pennsylvania's K-12 schools will get nearly $5 billion in federal funding over the next several years.

Educators and support professionals across the nation demanded that the federal government step up to provide resources to cope with the aftermath of the pandemic. We got it.
Now, we need to make certain that our schools spend this money wisely.
PSEA's local leaders need to have a seat at the table as your schools make these decisions. And we must demand that we get it. You know best what your schools and students need. You're the experts.
So, make sure that your voices are heard. And don't take "no" for an answer.
*Source: U.S. Department of Education

---
An important statement about violence and racism against Asians, Asian Americans, and Pacific Islanders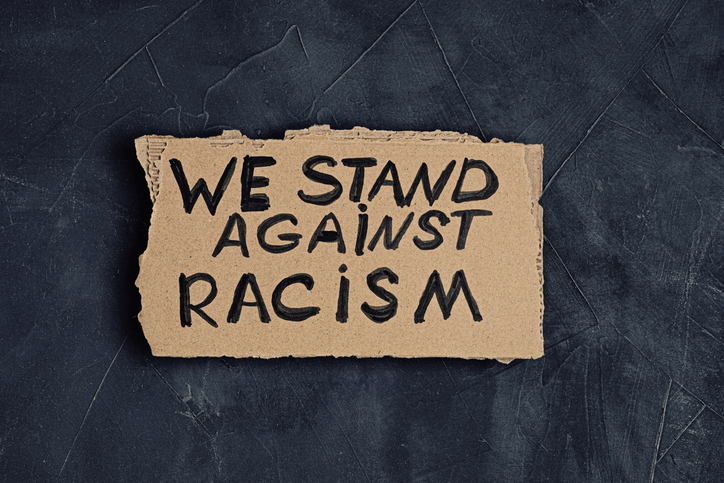 PSEA's Minority Affairs Committee has taken the lead in drafting a statement about violence and racism leveled against individuals of Asian, Asian American, and Pacific Islander decent. This statement reflects PSEA's values and vision for the future, and we encourage all members to read the statement and live by the principles it represents.
To our Asian, Asian American, and Pacific Islander colleagues, students, families, and communities: We stand with you.
We condemn acts of overt violence and racism, subtle or otherwise, that have plagued our country. We grieve for the lives lost to hate while recognizing that the recent surge in these vicious attacks, particularly against women, is one chapter in a long history of violence in this country towards the AAPI community. Particularly now, as our schools and communities celebrate the richness of the AAPI traditions and heritages, the Minority Affairs Committee demands that educators across our state and country utilize Anti-Racist practices and policies that best support our most vulnerable members and students.
---
Propel charter school votes to join PSEA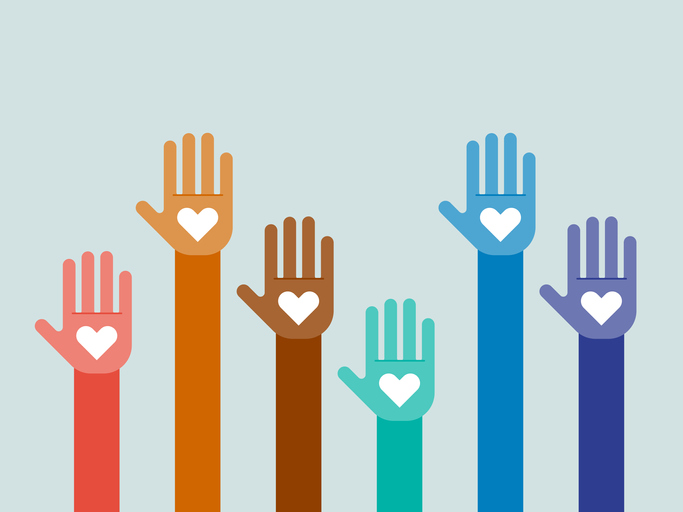 Last Thursday, employees in Propel Charter School, the largest charter school in Allegheny County, voted 236-82 to unionize and become PSEA members.
"If we are truly going to have a culture of dignity at Propel, we as educational professionals need a strong voice regarding issues like fair and just practices for students and staff," Conor McAteer, a lead labor organizer for Propel workers, said last fall.
This vote gives them that voice.
We couldn't be more thrilled to welcome these new brothers and sisters into the PSEA fold. Congratulations to all involved. We look forward to working together to improve wages and working conditions and give the staff and students at Propel their best opportunity to succeed.
---
PSEA's Center for Professional Learning schedule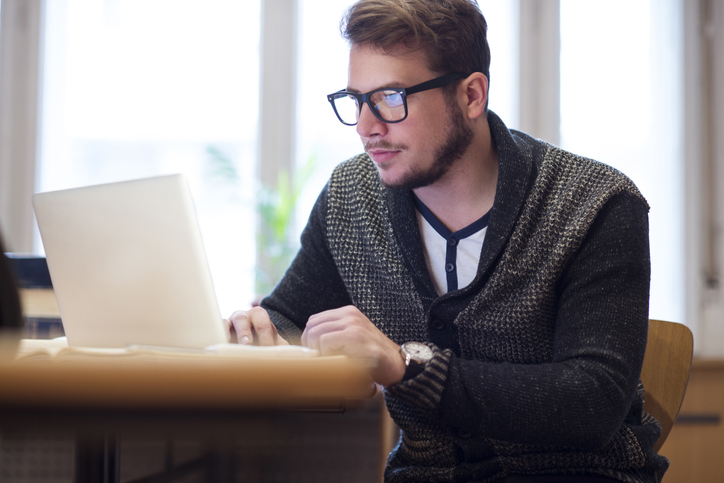 Check out our upcoming webinars, book discussions, and wellness events on PSEA's Center for Professional Learning:
Earn Act 48/Chapter 14 credit anytime, anywhere.
Early Elementary LGBTQIA+ Book Collection
Late Elementary LGTBQIA+ Book Collection
New Kid - Jerry Craft
Wellness Event: Mindfulness for Members 2021-IX
Mindfulness for Members 2021-X – This session includes mindful practices for developing awareness.
Mindfulness for Members 2021-XI – This session includes mindful practices for experiencing calm, joy, gratitude, self-compassion, and resilience.
---
PSEA Member Benefits spotlight: AmeriServ mortgage and home equity loans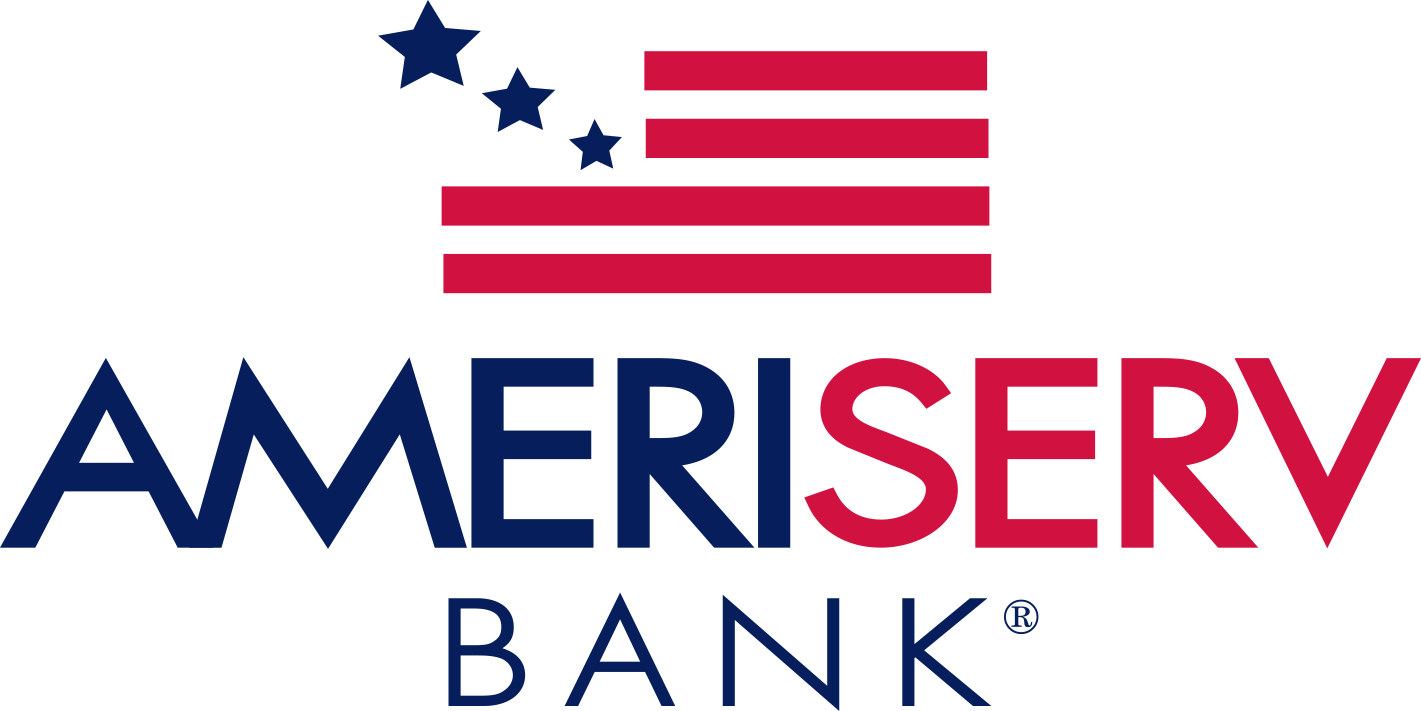 The current low interest rates makes it a great time to take advantage of AmeriServ's mortgage and home equity loan programs for PSEA members and their families (parents, children, brothers, and sisters). AmeriServ is the preferred mortgage and consumer lender for PSEA members.
Many members are taking advantage of the current low rates environment to lower their monthly mortgage payments and/or to refinance into shorter-term loans to pay off their houses sooner.
AmeriServ is located in Pennsylvania and is proud to be one of only 10 unionized banks in the country.
PSEA mortgage benefits include:
Market-leading mortgage interest rates
No loan origination fees (savings of $695)
One FREE rate relock opportunity ($400 value)
$250 credit on interest rate buy-down options
Check out the link below to jump on these historic low rates!

---
400 N. 3rd Street, Harrisburg, PA 17101
This content is intended for PSEA members and their immediate families.