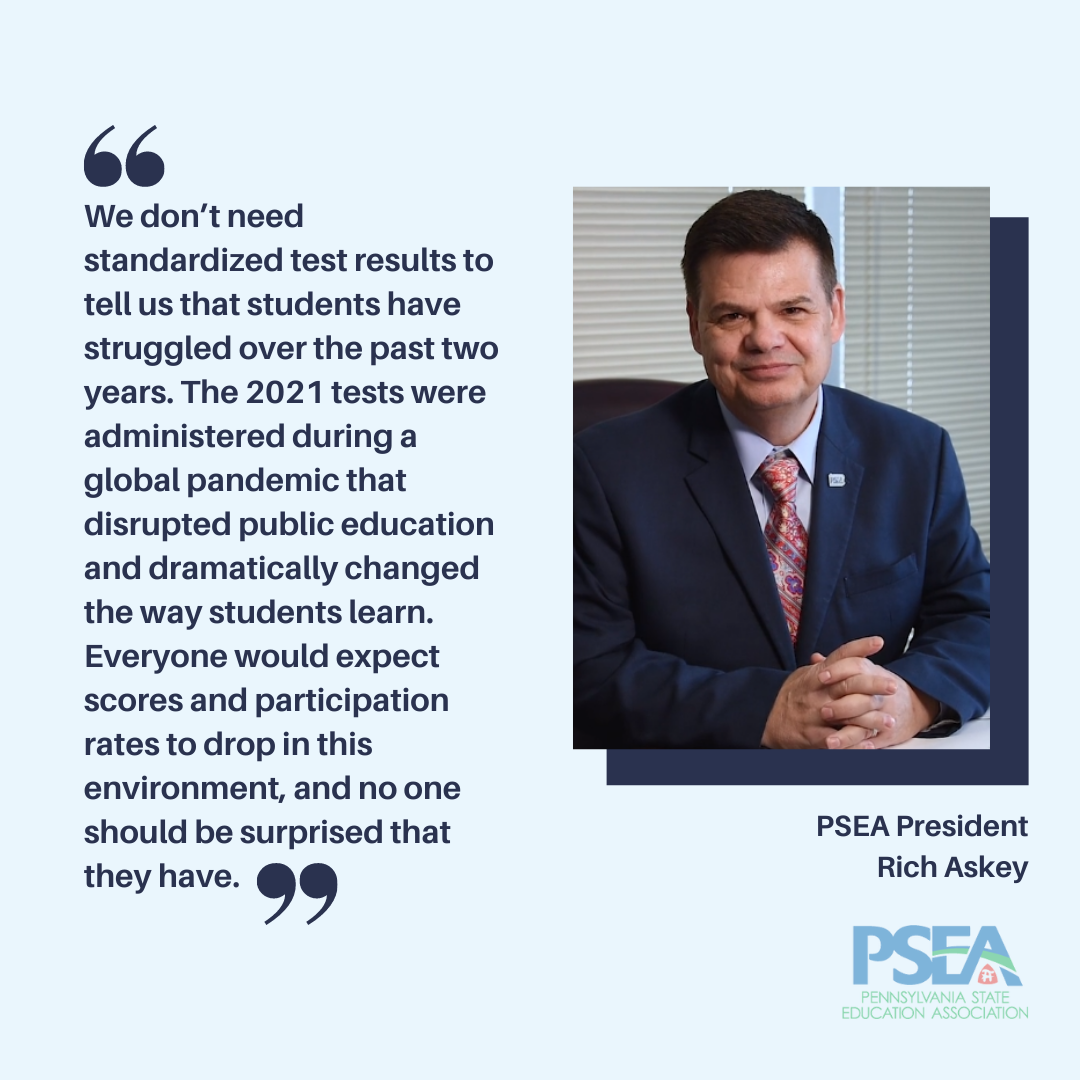 Yesterday, the PA Department of Education released PSSA results for the 2020-21 school year. And, as we all expected, both student scores and participation rates were down – BECAUSE OF A GLOBAL COVID-19 PANDEMIC.
Everyone knows how hard you worked to keep students learning and supported, even as your schools moved instruction fully online, adopted hybrid models, or closed for days or weeks because of the spread of the coronavirus.
You have done extraordinary work. And these standardized test results clearly offer an incomplete measure of student performance during the pandemic.
Parents know how hard you've worked. A recent national poll showed that 78% of parents believe that their students' teachers are good or excellent, and 80% said teachers made an extra effort to help students during the pandemic.
Don't worry about these test results. They're not the way to gauge how students have learned in the past year. You are.