To ensure that this newsletter is delivered to your inbox, add noreply@psea.org to your address book

---
Week of 12-13-2021
---
Inside this issue
ICYMI: The Legislature passed an important bill to address the substitute teacher shortage
Subs wanted: Share this link with family and friends
PEARL, PSEA's new online learning system, by the numbers
Member Benefits spotlight: Student debt relief
---
ICYMI: The Legislature passed an important bill to address the substitute teacher shortage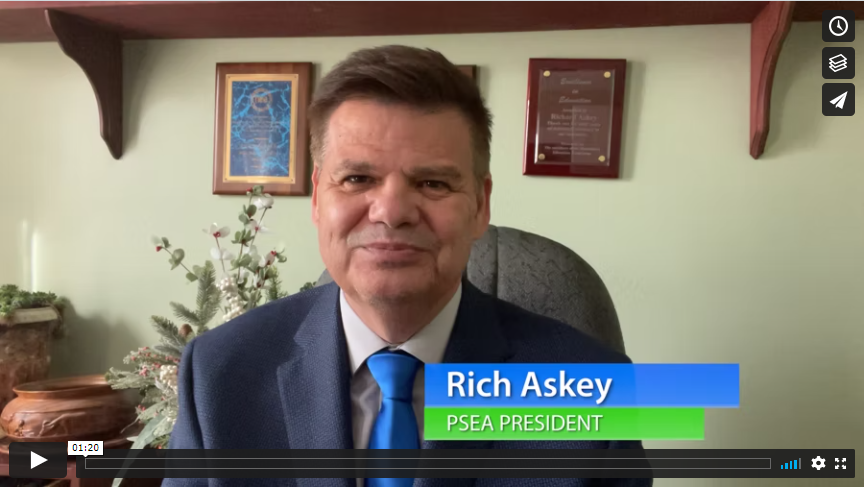 On Wednesday, the General Assembly approved bipartisan legislation that will help get more substitute teachers into public school classrooms and address the substitute teacher shortage that is stretching educators and support professionals to the breaking point. Gov. Tom Wolf is expected to sign the bill.
PSEA has been working with lawmakers and Gov. Wolf's administration on the details of this plan. It is a very significant step in the right direction, because it:
makes it easier for administrators to call retired educators to sub;
allows people with inactive certificates to serve as day-to-day substitutes for an entire school year;
gives more flexibility to use students who are in or soon-to-be graduates of teacher preparation programs as substitutes; and
creates a new "Classroom Monitor" pilot program to broaden the pool of eligible people who can provide classroom coverage.
For more on what House Bill 412 does and what PSEA is doing to solve this crisis visit

---
Subs wanted: Share this link with family and friends
PSEA is doing everything we can to help solve the substitute teacher shortage problem. With the passage of House Bill 412, people who want to sub have new opportunities to make a difference in our schools and classrooms. We're continuing to spread the word that now is an ideal time to become a substitute teacher with social media and digital ads like this one: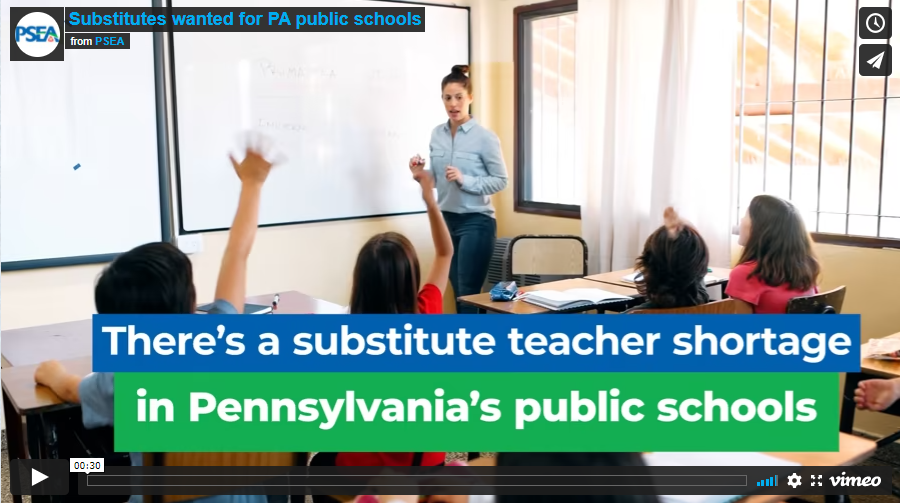 If you know anyone who you think would like to sub, send them to

---
PEARL, PSEA's new online learning system, by the numbers

Since we launched our new online learning hub PEARL in October, we've had an amazing response from members who are excited about the ease and convenience of earning Act 48 credits and Chapter 14 verification through a system that's intuitive and enjoyable to use.
PEARL now has 88 courses available and counting!

393 members are currently enrolled in PEARL courses.

384 PEARL courses have been completed by PSEA members.
See what you've been missing at

---
Member Benefits spotlight: Student debt relief

Student debt is a financial challenge many educators face. You may be looking for ways to better manage that debt. But, you don't have to face it alone. PSEA members have access to programs and tools that can help you manage or reduce your student debt, like the NEA Student Debt Navigator powered by Savi.
Use the start of the school year to sign up for the NEA Student Debt Navigator and get a personalized assessment of your loan situation — including how to take advantage of the extra months that you have in forbearance through the CARES Act.
Average Payment Reduction
$156
Reduce your monthly payment and optimize your repayment plan.
Average Lifetime Savings
$28,308
You could save thousands by using free federal loan repayment and forgiveness programs.
Learn more about these benefit at the link below.

---
400 N. 3rd Street, Harrisburg, PA 17101
This content is intended for PSEA members and their immediate families.

Manage your email subscriptions at www.psea.org/MyPSEA.