To ensure that this newsletter is delivered to your inbox, add noreply@psea.org to your address book

---
---
Inside this issue
PSEA calls on school districts to follow state public health guidelines
Bentworth School District voted among best places to work
SCUPA holds first Hall of Fame induction ceremony in honor of founding UniServ
PSEA member wins $25,000 in a national giveaway sponsored by California Casualty
PSEA's Center for Professional Learning
---
PSEA calls on school districts to follow state public health guidelines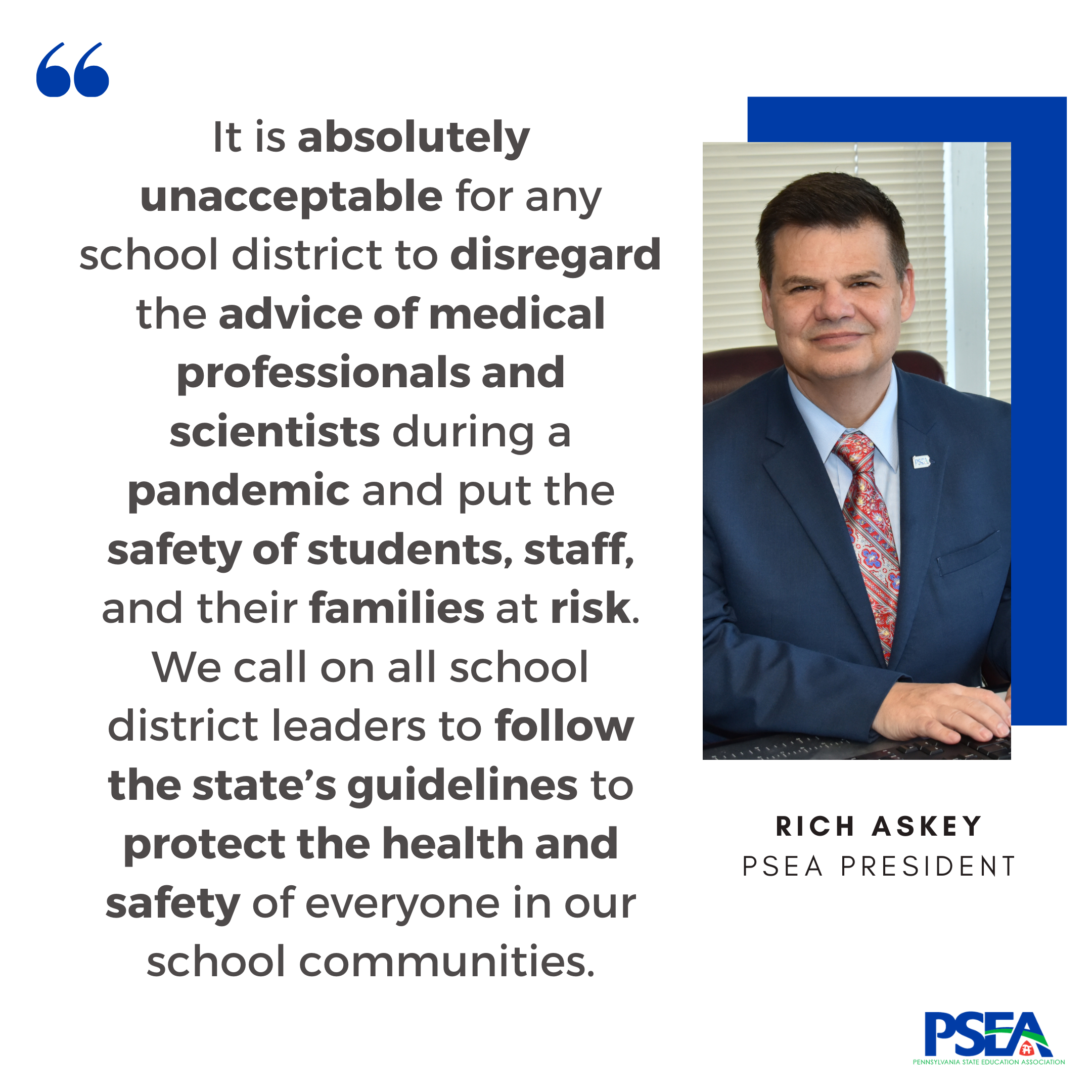 On Wednesday, I issued a statement calling on every school entity in Pennsylvania to follow state guidelines on how to provide instruction during the COVID-19 pandemic. These guidelines were designed to reduce health risks for educators, support professionals, students, and their families.
I commend schools that are following these guidelines, but many are not. We need to make sure that every school is following these guidelines to the letter.
Stay tuned for more information about what PSEA is doing on this.
---
Bentworth School District voted among best places to work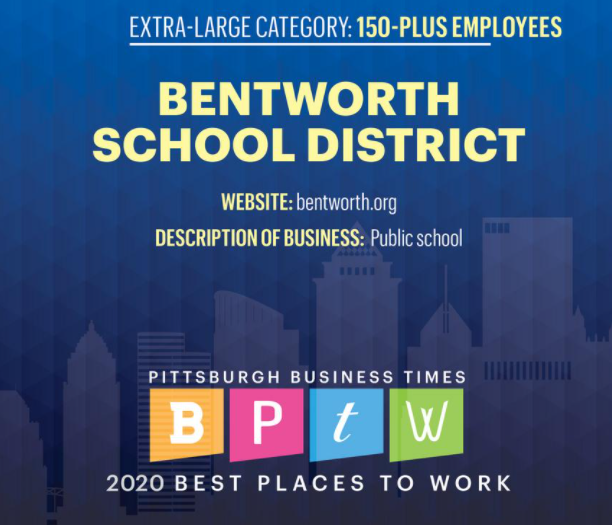 We were thrilled to hear that the Pittsburgh Business Times recently bestowed its coveted "2020 Best Places to Work" honor on Bentworth School District.
"Our members have proven time and again that the reason Bentworth School District is such a great place to work is due to our members' extraordinary commitment to providing Bentworth's children an exceptional learning environment," said BEA President Sherri Crockett. "What's even more remarkable is that we have received this award during the greatest health crisis in our lifetime. BEA members have gone above and beyond in every measure during this time, and continue to do so, because of their commitment to making Bentworth a great place for our kids to learn and our members to work."
Congratulations to our brothers and sisters at Bentworth for this outstanding honor!
---
SCUPA holds first Hall of Fame induction ceremony in honor of founding UniServ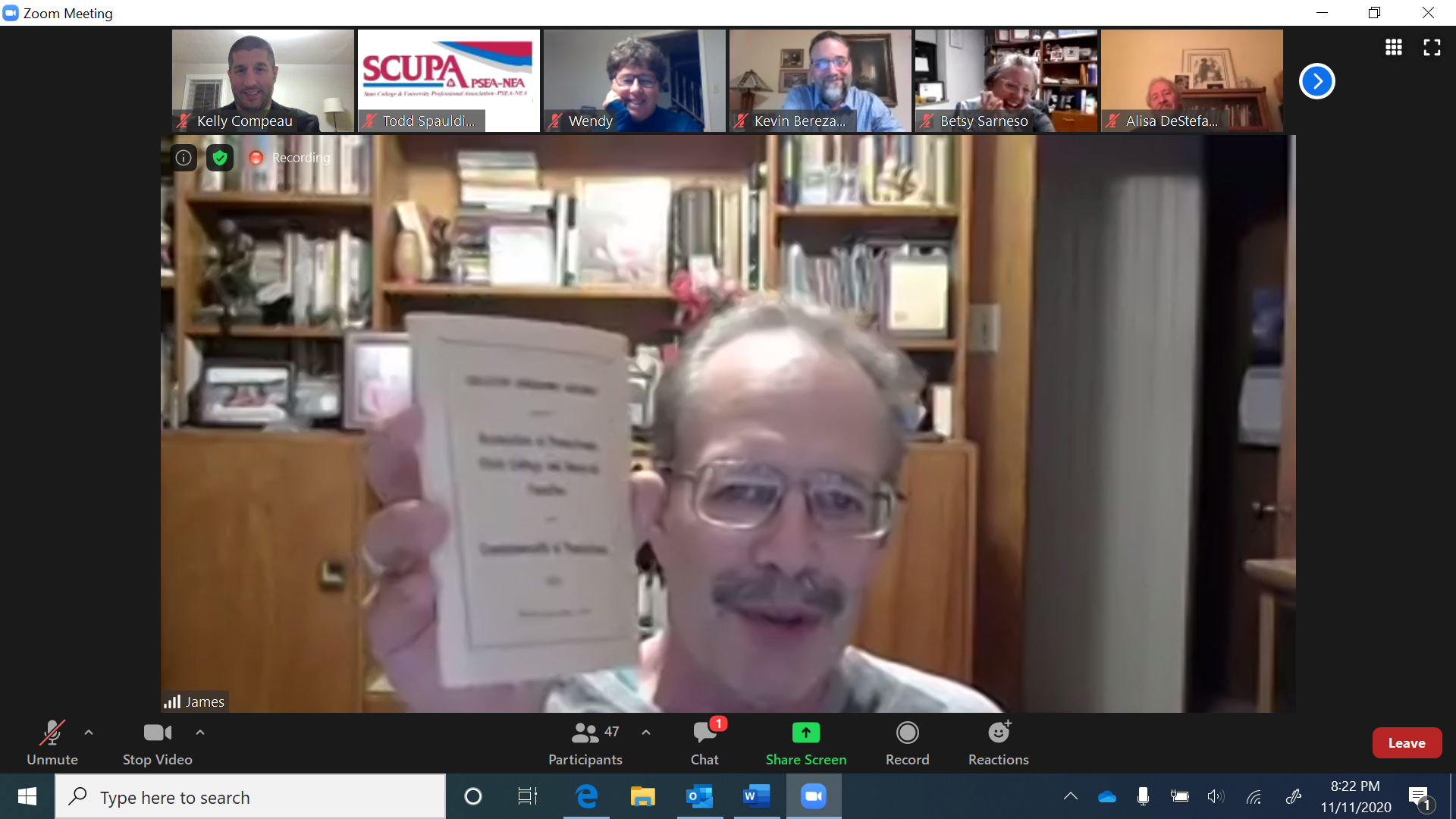 Inductee Jim Watta holds up the first contract negotiated in higher education in Pennsylvania, which was negotiated by Marc Kornfeld.
On Wednesday night, members of the State College and University Professional Association (SCUPA) – the PSEA local that represents non-teaching professional employees at the 14 State System of Higher Education Universities – met via Zoom for their first hall of fame induction ceremony named after founding SCUPA UniServ Marc Kornfeld, who died in a car accident in 2012.
The five inductees and their nominators shared memories of Kornfeld and his tremendous contributions to SCUPA. They also heard from his family members, including his son, Paul Kornfeld, a PSEA member from Harrisburg Education Association.
Marc Kornfeld was one of the original UniServs hired in 1971. He was instrumental in the unionization of the workers that would band together to form SCUPA in the late 1970s, and remained working as an advocate and advisor for SCUPA throughout his career.
---
PSEA member wins $25,000 in a national giveaway sponsored by California Casualty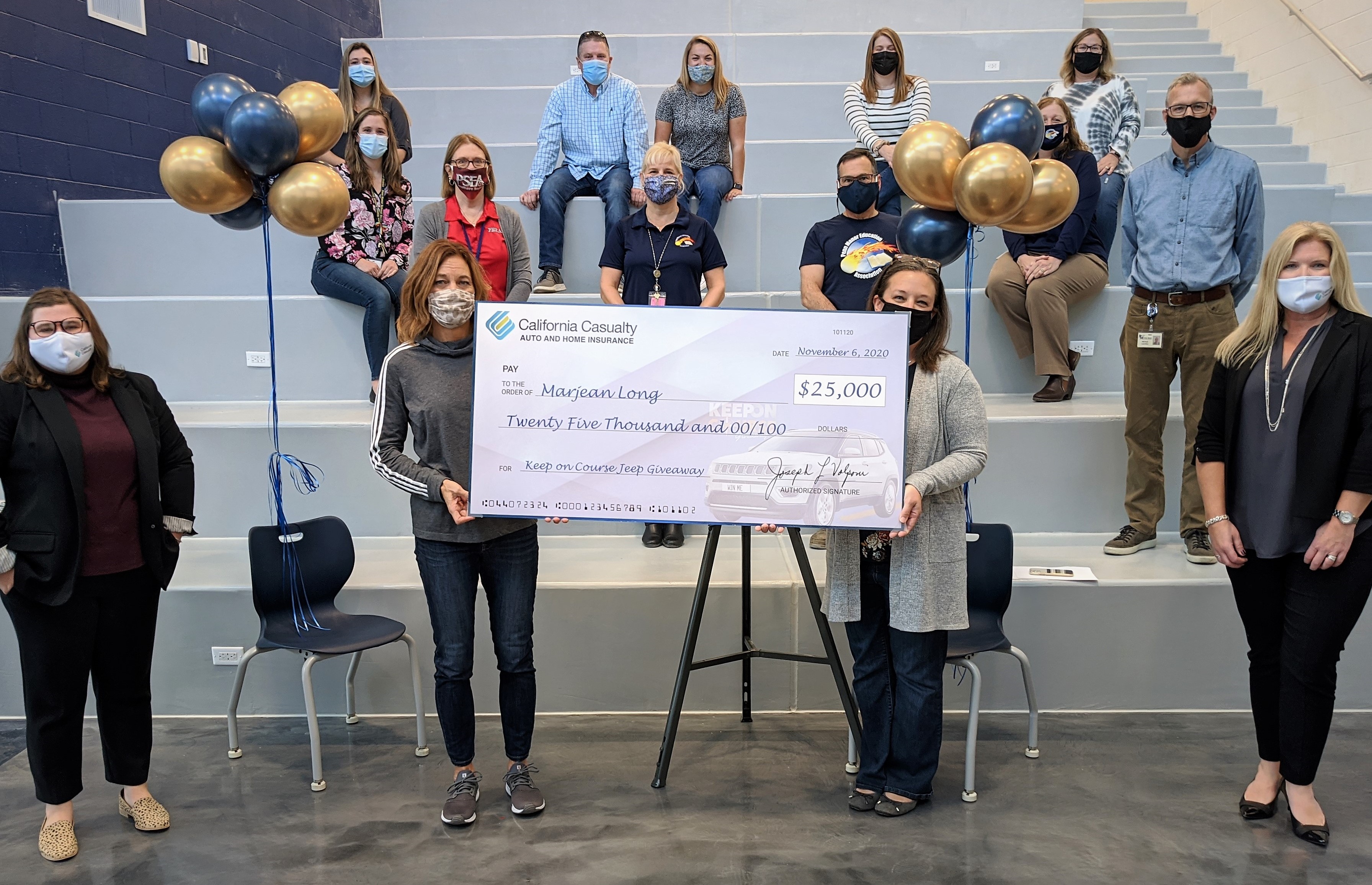 On Nov. 6, Penn Manor EA member and school counselor at Penn Manor High School in Millersville, Marjean Long, won $25,000 in a national contest through California Casualty's "Keep on Course" (KOC) giveaway. Long was randomly selected as the winner out of nearly 38,000 entries!
California Casualty, an NEA Member Benefits partner, introduced the giveaway in January to remind busy educators not to multitask or become otherwise distracted while driving.
"We are so happy today that our long-term member Marjean was the national winner of the California Casualty 'Keep on Course' Giveaway and the $25,000," said PMEA President Mary Kay Fair. "It's very timely because it's the Penn Manor Education Association's 50th anniversary. We always tell our members to be sure to use their NEA Member Benefits programs."
Long said she plans to use the $25,000 to help pay for her daughter's college tuition.
---
PSEA's Center for Professional Learning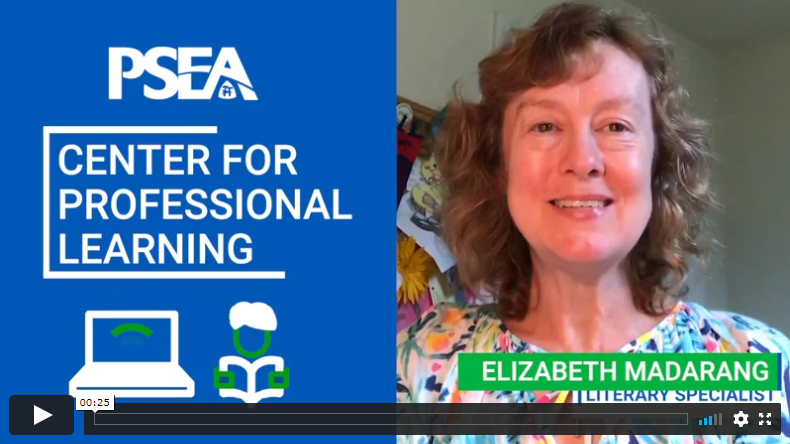 Have you participated in the webinars, wellness events, and book discussions PSEA offers at the Center for Professional Learning? If you haven't, now's a great time to start. And, if you have, visit again and keep learning.
All sessions eligible for Act 48/Chapter 14 credit
Mindfulness for Members V
Mindfulness for Members VI
Symbaloo - Interactive Bookmarking
Web Whiteboards: Real Time Learning
Fall Down 7 Times, Get up 8 - Naoki Higashida
Also, check out these past Remote Instruction sessions for credit.
---
400 N. 3rd Street, Harrisburg, PA 17101
This content is intended for PSEA members and their immediate families.