To ensure that this newsletter is delivered to your inbox, add noreply@psea.org to your address book

---
---
Inside this issue
Lawmakers take interest in vouchers … at the worst possible time
Why is it important to vote on Nov. 3? PSEA members speak out.
Election countdown – 24 days
On a bright note: Educators band together during the pandemic
PSEA's Center for Professional Learning
Member Benefits spotlight: Liberty Mutual refer a friend prize giveaway
---
Lawmakers take interest in vouchers … at the worst possible time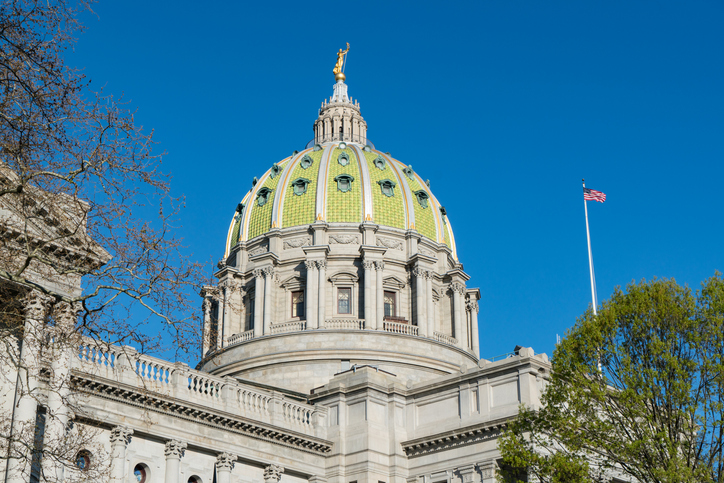 In the past week, lawmakers in the state House and Senate took a new interest in pushing tuition voucher schemes that would siphon hundreds of millions of dollars in much-needed federal CARES act funds from public schools and send them to unaccountable private schools and education services.
Thanks to the PSEA members who emailed their state representatives opposing this voucher bill, the House Education Committee didn't even have the votes to get it out of committee.
And, on Monday, I testified before the Senate Education Committee and told senators that public schools are facing massive budget shortfalls and unprecedented challenges because of the COVID-19 pandemic – and that this is the worst possible time to take funds from public education.
We'll keep you posted on this, and we may need to speak out again to stop this misguided plan.
---
Why is it important to vote? PSEA members speak out.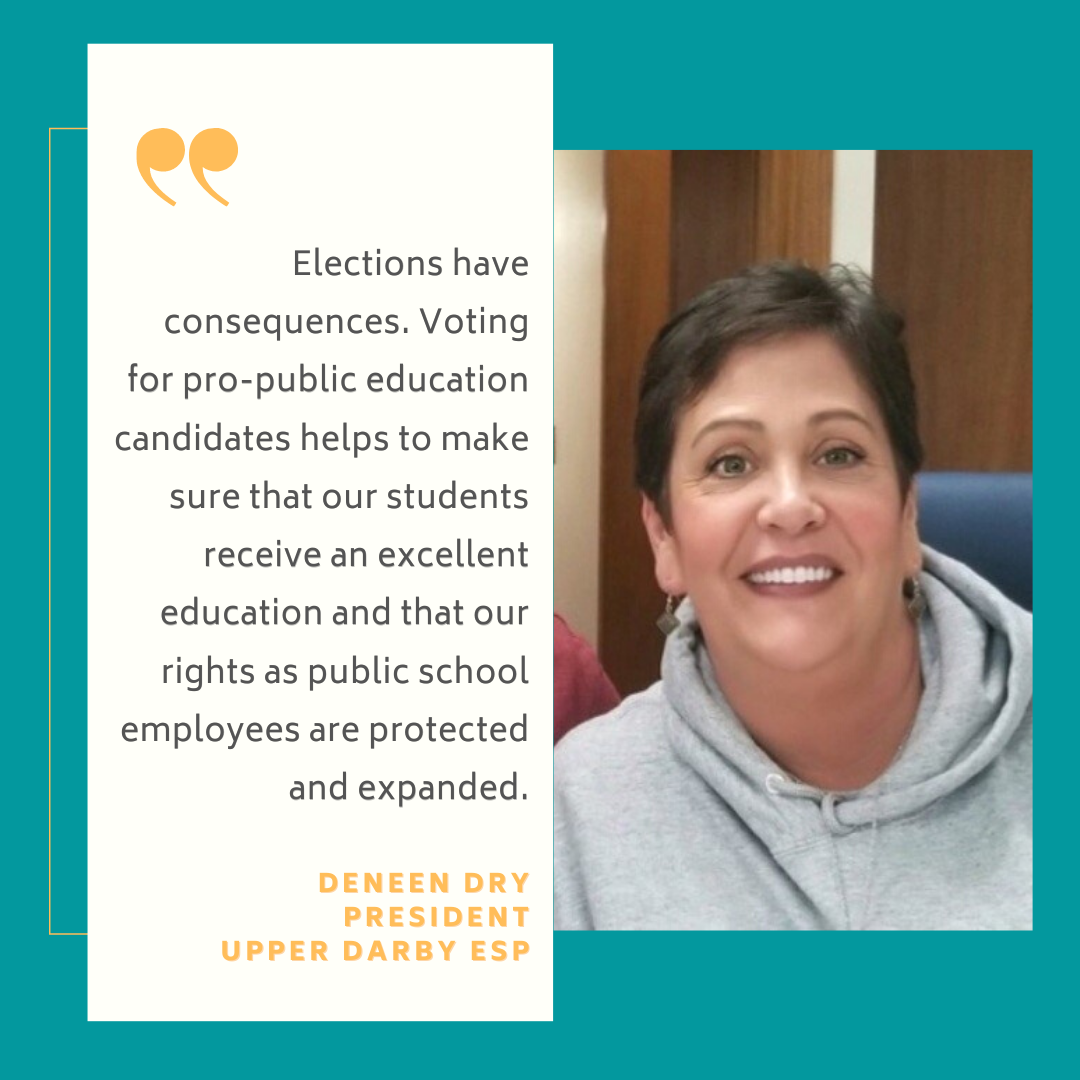 Find pro-public education candidates where you live at schoolhouseballot.com.
---
Election countdown – 24 days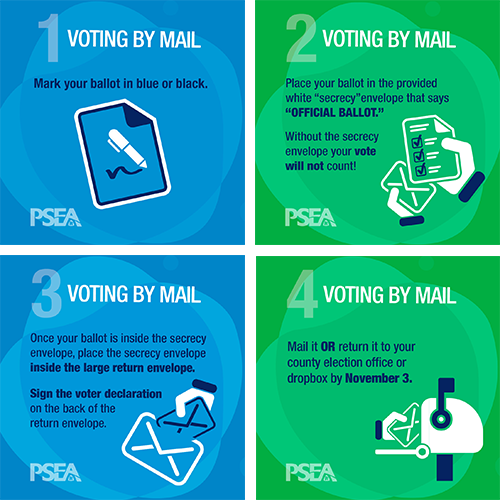 Are you ready? Do you have your plan? Whether you're going to the polls or voting in person, make sure you VOTE!
If you haven't applied to vote by mail, it's simple and takes just a couple of minutes. You can do it right now at this link.
Key points:
It is critical that you mail back both envelopes together and make sure that: (1) the ballot is enclosed in the secrecy envelope, (2) the secrecy envelope is enclosed in the return envelope, and (3) you sign the outside of the return envelope.
Key dates:
Oct. 27, 2020 at 5 p.m.*
This is when all mail-in and absentee ballot applications for the Nov. 3, 2020 general election must be received by your county election office.
*Oct. 13
With mail delivery delays a real possibility this election, it's recommended to send in your ballot application no later than 14 days before the Oct. 27 deadline
---
On a bright note: Educators band together during the pandemic
With so much negativity swirling around during this pandemic, it's nice to hear about positive things happening in our community. We recently asked on social media for positive feedback about your jobs, and the responses were inspiring.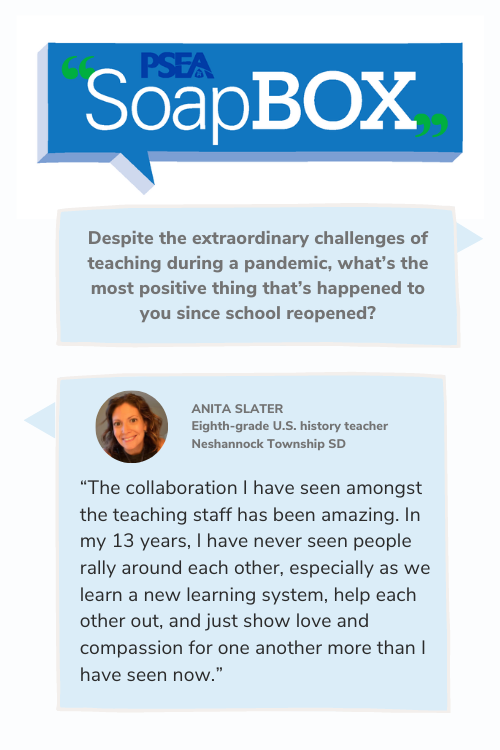 Got a heartwarming anecdote, story, or comment you'd like to share? Drop us a line at facebook.com/PennsylvaniaEA.
---
PSEA's Center for Professional Learning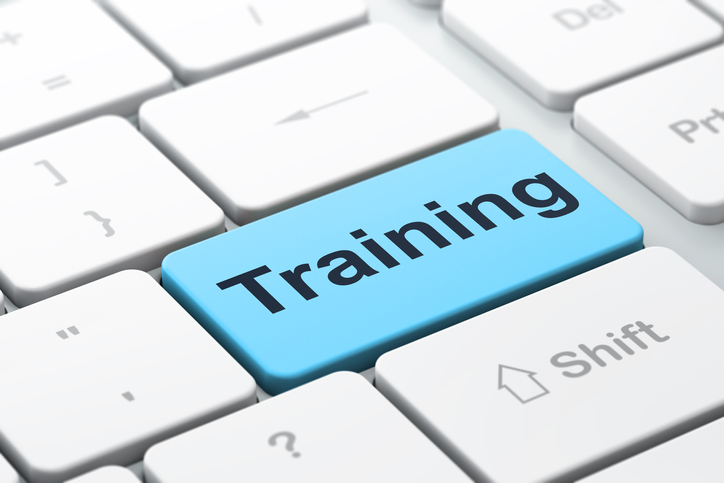 Here's a list of all the upcoming webinars, wellness events, and book discussions we've got coming up on PSEA's Center for Professional Learning.
All sessions eligible for Act 48/Chapter 14 credit


Wellness Events:
Webinars:
Book Discussions:
Also, check out these past Remote Instruction sessions for credit.
---
Member Benefits spotlight: Liberty Mutual refer a friend prize giveaway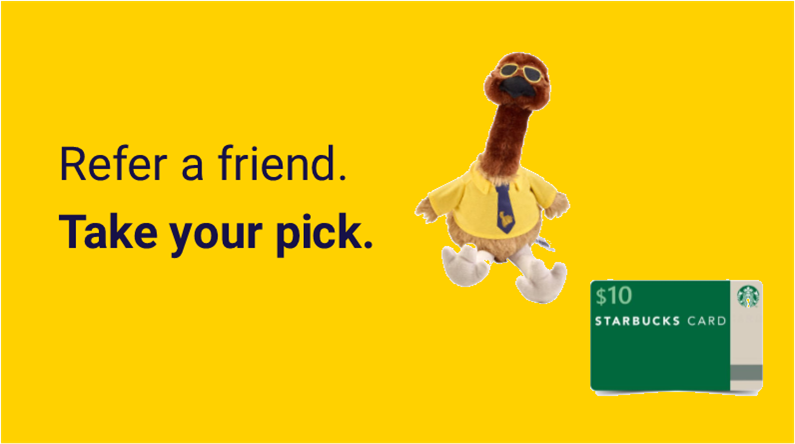 Choose between our plush LiMu emu or a $10 Starbucks gift card when you refer a friend … or even yourself!
Liberty Mutual is extending a special auto insurance savings opportunity to PSEA members. "We put the 'fit' in benefit," Liberty Mutual said. "Customize your insurance policy with Liberty Mutual so you only pay for what you need."
E-mail or call 610-235-9329 today.
Contact Liberty Mutual before Oct. 31 to refer a friend … or yourself!
---
400 N. 3rd Street, Harrisburg, PA 17101
This content is intended for PSEA members and their immediate families.