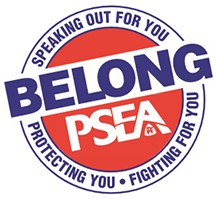 PSEA is an association of 178,000 educators, support professionals, nurses, students, and retired school employees that fights for, protects, and speaks out for our members – working to secure the best salaries, benefits, pensions, and protections on the job every, single day.
PSEA's goal is to support members at every step of their careers, providing representation, legal protections, discounts on goods and services, and free continuing professional education opportunities you can access online.
Whether members are just starting their careers or have years of experience, PSEA is here to help.