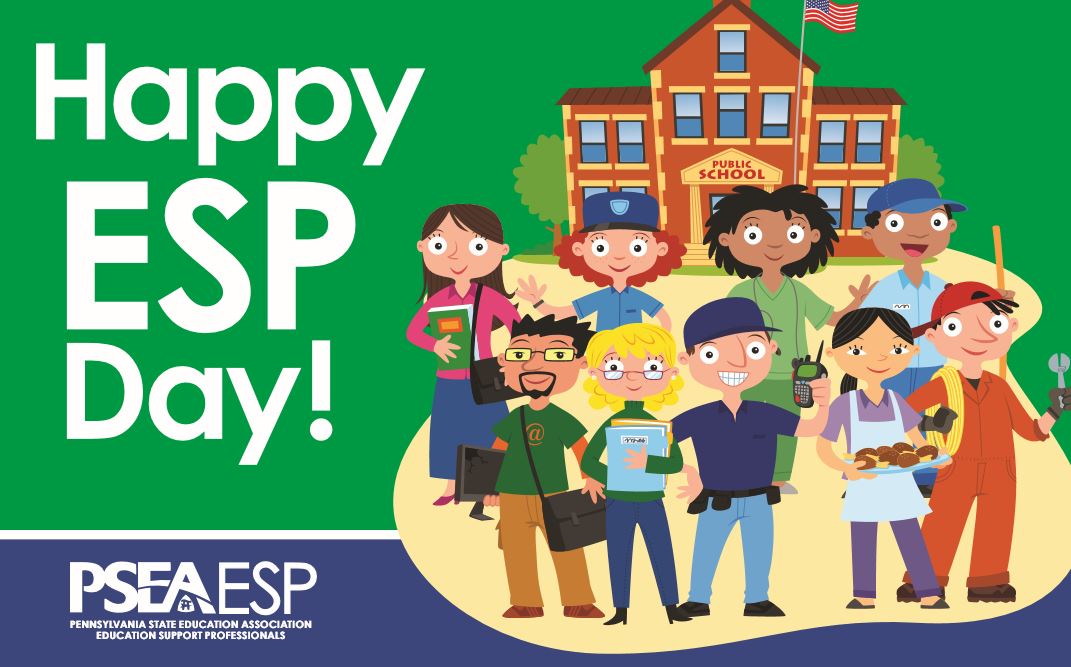 Every day, education support professionals keep our schools running and our students safe, healthy, and ready to learn.
On Wednesday, Nov. 20, we will celebrate these hardworking professionals with ESP Day during American Education Week celebrations.
ESPs work to meet the needs of the whole student, and are committed to both their jobs and their communities.
Take a moment to print out these ESP Day thank you cards, sign them, and share them with the education support professionals in your community schools to let them know how much they are appreciated.
ESP Day Thank You Card (one-sided)