Voice: March 2017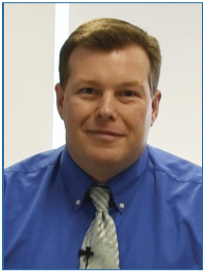 This article was written by Michael Soskil, Pennsylvania 2017 Teacher of the Year. Soskil, an educator for 19 years, teaches science to third- through fifth-graders at Wallenpaupack South Elementary School in the Wallenpaupack Area School District, Wayne County.
Teaching is the greatest job in the world.
Not only do we get to change lives every day we come to work, but we get to teach the next generation how to make the world a better place. We get to empower our students to love learning and to use it to solve the world's biggest problems. Our work is shaping the future of our society.
While teaching is incredibly rewarding, we all know that it can be exceptionally stressful. Many teachers have told me they feel frustrated with a system that seems to favor special interests over our students. Nobody knows better the practical implications of education policies than those of us implementing them, yet teacher input has often been lacking from policy decisions.
Collectively, however, we hold great power to bring about change. Teachers have always been a force for good in education when speaking with a unified voice for children. Our goal of providing access to an excellent public education for every child is noble and just. Here are answers to some questions I often get from teachers who are starting to discover the power of their teacher voice.
How can we grow respect for the teaching profession?
Too often we have let others tell the narrative of teaching. We must each use our voices to take that narrative back.
For a variety of reasons, teachers have been reluctant to share the great things happening in their classrooms. In other professions, sharing innovative ideas and best practices is expected. A heart surgeon would never keep a new technique he discovered to herself/himself if it could save lives. She/he would understand that it is a professional responsibility to publish that success. In this way, we must become more like other professions. Teachers save lives every day, and we must share those stories so that others can learn from us, be inspired by us, and understand the true nature of our job.
What is the best way to share our stories?
Sharing can take many forms. Many teachers use social media professionally to share successful lessons and to collaborate with colleagues around the world. More than 10 percent of all posts on Twitter are related to education. There are Facebook groups on every conceivable education topic. I've heard from many teachers that just 5-10 minutes per day of sharing, learning, and collaborating with other educators on social media sites have allowed them to find inspiration and to rediscover the joy of teaching. Invite local newspapers into your classroom to write stories about your students, or lawmakers into your school to participate in great lessons you have planned for your students. It may be uncomfortable at first, but allow others the opportunity to learn from you. The great things that happen in our classrooms often seem too obvious to share because we experience them every day, but I've learned many times that those stories are amazing to others.
Will my actions really make a difference? Yes!
There is nobody more qualified to talk about the educational needs and experiences of your students than you. To paraphrase Harry Truman, history is driven by those who show up. Our students, our public schools, and our profession need us to show up right now. The collective voice of hundreds of thousands of Pennsylvania educators will be impossible to ignore.
As Pennsylvania Teacher of the Year, I look forward to visiting many of your classrooms, schools, and communities. I hope many of you will invite me to hear your stories and learn from you. Even more importantly, though, I hope that each of you will join me in using your voice to create a positive narrative around the world's greatest profession