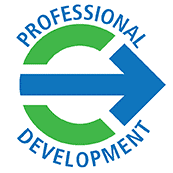 Wednesday, August 12, 2020 | 10:30 AM – 12:30 PM
Presenter: Judith Petruzzi - "Special Education Q & A with Discussion"
You've got questions. . . let's collaborate on answers. This session is designed to collectively problem-solve and discuss a myriad of issues related to the education of special student populations. Participants will be encouraged to submit questions during the session.
Register at: https://www.psea.org/SER/RCPE8.12
Registration closes August 7, 2020
---
Thursday, August 13, 2020 | 9:30 – 11:30 AM or 1:30– 3:30 PM
Presenter: Chris Clayton – "Shift to Effective Remote Instruction and Distance Learning for Virtual and Blended Learning"
This session will help educators think through shifting their instructional practices to align with current research and best practices for creating more effective distance-learning experiences for students. Delivering effective remote instruction for educators and distance learning for students and families present different challenges than face-to-face instruction. Drawing on the work of experts such as Jennifer Gonzalez, AJ Juliani, Caitlyn Tucker, and many more, this session will help members learn about and explore these shifting instructional paradigms. Attendees will be presented with actionable information, tips, strategies, "take-away" tools and resources that they can immediately incorporate into their practice.
7:00 – 7:30 PM
This session will provide an opportunity for members to ask more in-depth follow-up questions from the earlier presentation.
Register at: https://www.psea.org/SER/RCPE8.13
Registration closes August 7, 2020