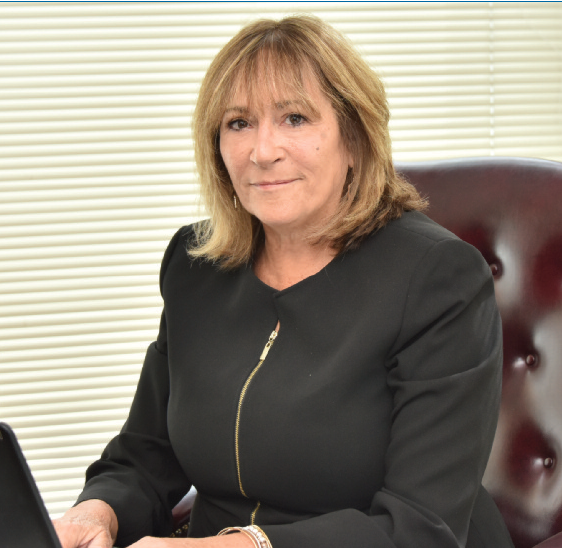 Voice: September 2017
This was never part of the plan. Twenty-five years ago, I got involved, and I ended up making a lifelong habit of it.
It started innocently enough when I attended a meeting of the Home and School Association at Churchville Elementary School in the Council Rock School District, where my kids attended school.
I saw an opportunity to make a difference, and I went for it. I became president of the association, bringing parents, guardians, and other family members together with educators and support professionals to make our school the best it could be.
I could not have predicted then that I'd become president of PSEA more than two decades later, but here I am. It's been something of an unexpected journey.
I started out on this journey because I wanted to make a difference for my kids. I kept going because I came to care so much about the many other students I encountered along the way.
That journey took me to Rolling Hills Elementary School in Council Rock, where I worked as a paraprofessional for nearly two decades. Working with students was a perfect fit for me. I had found my calling.
When the school bell rang, I knew there was more work to be done. That's why I got involved with my local association and PSEA.
I didn't have a grand plan. I just knew that PSEA represented people like me – the women and men who worked day and night to educate and meet the needs of our students. I knew my union – and my sisters and brothers in that union – had my back. And I wanted them to know that I had theirs.
So, I got involved – first as vice president and president of the Council Rock Education Support Professionals Association, and later as a member of the PSEA Board of Directors and as an officer.
From PTO mom to PSEA president, it's been a heck of a ride.
I am humbled and excited to serve as your president. It is an honor to lead a union of committed professionals who make a difference in the lives of students every day. I promise to work hard for you, honor what you do, and make sure you are treated fairly and respected as the professionals you are.
I never expected the road to lead me here, but I'm so glad it did. Because, together, we can offer a legacy of great public schools to our kids and grandkids for decades to come.
That's why I got involved in the first place – and that's why I'm staying involved.
Email Dolores McCracken:
dmccracken@psea.org