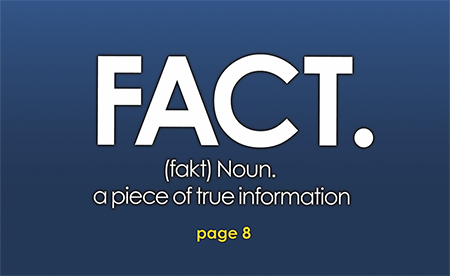 The governing has started.
Those who emerged victorious from the November election are now in office and pushing their policy agendas.
But good government means basing key decisions on facts. When lawmakers' decisions impact millions of Pennsylvanians, this is absolutely essential.
And, what are the facts on some key issues the General Assembly will debate this year? You can find them here.
In Harrisburg, anti-public education and anti-union forces strengthened their numbers. Gov. Tom Wolf, who has fought for public schools and educators in his first three years in office, now faces a state Senate where those forces have the numbers to override a gubernatorial veto.
These legislators are already flexing their muscles.
They are pushing a property tax elimination plan that would cost taxpayers in most Pennsylvania school districts more in state and federal taxes; the state Senate has passed an anti-union bill that would stop payroll deduction of some union dues; and they are opposing Wolf's proposal to increase the minimum wage.
And in what has become the Legislature's version of the movie, "Groundhog Day," yet another so-called pension "reform" proposal is in the works that really isn't reform at all.
This, despite a report from the Public School Employees' Retirement System showing that Act 120 of 2011 is working to address the system's $42.7 billion unfunded liability that legislators and employers themselves created.
In Washington, D.C., newly elected President Donald Trump has brought with him the most unqualified U.S. education secretary in history in Betsy DeVos, a billionaire with no public school experience who has long championed vouchers and charter schools.
Trump also has nominated Neil Gorsuch for the U.S. Supreme Court, whose judicial record shows he likely would be the pivotal fifth vote in eliminating fair share fees non-union members pay to cover unions' legal obligations to represent them in collective bargaining, and on contractual services and enforcement.
"It is important to remember that regardless of whom you voted for, all of us who are educators or support professionals in this state want to advocate for the same things," PSEA President Jerry Oleksiak said. "The key to being a good advocate is to base your arguments on facts. PSEA works very hard to make sure our members have the facts, so they can be great advocates."
Although there are tough battles ahead, Oleksiak noted "we can do something about it. We can speak out, oppose bad ideas, and support good policy."
The starting point? Getting the facts.