---
Message from the president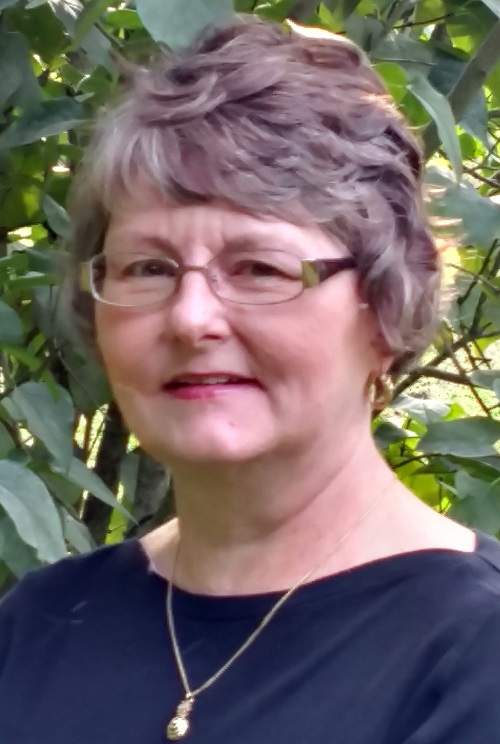 Here we go! - Thinking about school safety.
We have put one more summer behind us and have started yet another school year. As we return, I can't help but think that many of us have school safety at the forefront of our thoughts. What have your school districts done regarding school safety? Are you prepared? What is your plan? How are you going to respond?
My local school district has been very proactive with school safety issues. Faculty, staff, administration, and students have had ALICE (Alert, Lockdown, Inform, Counter, Evacuate) and Standard Response Protocol training. We have had lockdown drills that required law enforcement to clear us to leave the area. We have participated in an exercise that included locking down and having tabletop discussions of scenarios that included how and where to run and if it were safe to do so.
On Aug. 21, 2018, we had an intruder drill that included multiple law enforcement agencies, many EMS personnel, and our Explorers Club members playing the role of injured students in the building. Faculty members who are ALICE trainers volunteered to be adult victims. A local EMS employee created realistic bullet wounds using makeup. The effect was so authentic looking that I found myself staring at these wounds. The goal of the drill was to make it as realistic to law enforcement, EMS, and school personnel as possible, therefore, very few people knew the specifics of the exercise.
All district employees were able to partake in the drill by viewing it through classrooms with large sections of windows. Other nurses and I, along with an IT staff member, were at a school that could bring the building cameras up on a sizeable smart board. We were able to view the events as they were occurring in real time. The intruder, dressed in black from head to toe, including a mask, started in the lobby area carrying an assault rifle. He began roaming hallways, shooting students and teachers, and randomly entering classrooms. It seemed to be an extended amount of time before the incident was announced over the PA system alerting all in the building. Since the goal was to make the drill as realistic as possible, law enforcement entered the building and searched for the shooter. When they reached the intruder, they were forced to shoot and kill him. This occurred right in front of us as we watched out the window into the adjourning open classroom. Law enforcement then proceeded to be sure that there was not a second shooter present and finally cleared the building area by area.
EMS was escorted into the building by law enforcement to attend to the victims after approximately 45 minutes. This wait-time was significant to me in that there was such a delay in getting EMS help to the victims. They did initial treatments and triage and tagging. EMS then transported all victims to a waiting area outside in the parking area, where additional EMS personnel were waiting to transport. However, reality hit when there was not enough EMS to evaluate, triage, and transport every victim. Law enforcement stepped in when and where they could to assist in transporting the injured to the outside. Consequently, when there is such a delay in emergency treatment, this is where we will lose victims.
This was a drill, only a drill. Training that I was there to observe. What if it were real? What if those injured by a bullet(s) were my co-workers, my students, my friends, or my friends' children? How do you react in a real situation? I am not sure any of us can determine for sure what we would do. I do hope and pray that I will never have to find out. I do know, after this training experience, that I will put my nursing skills into action and assist victims that I can reach until EMS may enter the building.
I have to give credit to our local law enforcement for being the driving force in advancing our district's emergency preparedness. They provided the ALICE training and Standard Response Protocol for us. They have been instrumental in all aspects of our preparation and the safety of our buildings, including single points of entrance. As I attend meetings across Pennsylvania, I feel that we are far ahead of other districts and I am very thankful that we have been led in the right direction.
"Stop the Bleed" will be the next training offered to our faculty and staff. We will soon have "Stop the Bleed" kits in all classrooms in our building. We may be better prepared, but I am praying, like all of you, that we never have to carry out such training in real life or watch the students we care for be taken away because of the actions by an individual that does not value human life at that moment they have a gun in their hands.
I wish all of you a safe and uneventful school year.
-Louise Tharp, DPS president, certified school nurse in Warren County School District
---
Enthusiastic presenters make DPS conference a success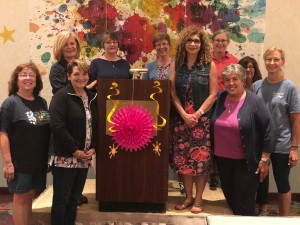 The 18th Annual PSEA Department of Pupil Services Summer Conference inspired school counselors, dental hygienists, home and school visitors, nurses, psychologists, and social workers with the mental health tools and resources they could use in this upcoming school year. LaVarr McBride, Pennsylvania State University Professor, advocated the importance of early intervention and threat awareness in preventing violence during the pre-conference training session. The audience was provided with recommendations on transformational change in building a safe school climate. If you couldn't make it, here's what you missed:
Kicking off the conference, Susan Caban, Nicole Campbell, and Joel Richard, from the National Alliance for the Mentally Ill, creatively informed support professionals of the challenges of individuals living with mental illness and ideas for empowering their voices.
Deb Barr, Dental Hygienist, presented captivating evidence for the safety implications of oral and facial piercing in school students. DPS members gained awareness of clinical piercing protocols and criteria for choosing reputable professionals.
Katherine Dahlsgaard, Clinical Director of the Children's Hospital of Philadelphia's Anxiety Behaviors Clinic, enthusiastically made a case for the joyful practice of unplugging. Since excessive screen time is interfering with adolescent sleep time, Dr. Dahlsgaard challenged the audience and encouraged parents to "place limits on access to pleasurable screen time and all screen time should be earned," without exception.
During two additional breakout sessions, Dr. Dahlsgaard portrayed the Obsessive-Compulsive Disorder [OCD] cycle, as well as steps to improve resiliency. Effective exposure response prevention measures used in the treatment of OCD and strategies focusing on positive emotions in teaching joy to students were explored. Find us on Facebook @PSEADPS and check out more photos from our August 2018 conference!
---
Your suggestions needed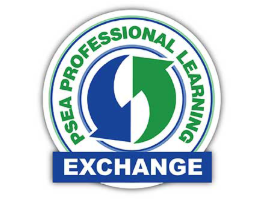 PSEA's DPS committee is embarking on a new project in 2018-19, and we need your help!
Have you used PSEA's Professional Learning Exchange? This is a great platform to earn Act 48 credits online, but we'd like to expand course offerings to include topics of interest to YOU, our Pupil Services Professionals. Check out the available courses here, then send us suggestions on topics you'd find valuable – on our Facebook page or email to jpetruzzi@psea.org.
Our school nurses, counselors, psychologists, dental hygienists, home & school visitors, and social workers have a wealth of knowledge to share with their colleagues – and we want to share that expertise with PSEA members across the state. Creating Act 48 eligible trainings for online learning is easy; email jpetruzzi@psea.org if you have a training that you'd like to share or to talk about topics and parameters. Remember – course topics can be specific to other DPS professionals or can appeal to a broader PSEA audience, such as Student Anxiety or Suicide Prevention.
We look forward to your suggestions and are excited to feature our DPS members on PSEA's Professional Learning Exchange!
---
Help your PSEA DPS Committee better represent you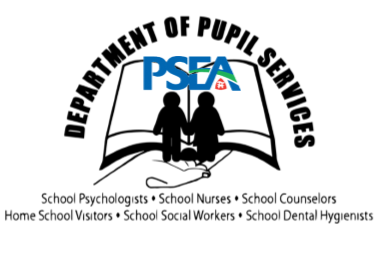 Our statewide DPS Board is made up of representatives from other PSEA committees and all five DPS professional sections: School Counselors, School Dental Hygienists, Home and School Visitors/School Social Workers, School Nurses, and School Psychologists. Our DPS Section Presidents include: Mary Benischeck, School Counselor from Antietam EA; Deb Barr, School Dental Hygienist from West Shore EA; Peter Fidgett, HSV/SSW from Capital Area IU EA; Alice Uhrich, School Nurse from Twin Valley EA; and Ginny Kelbish, School Psychologist from Antietam EA.
Each PSEA geographic region also has a DPS representative who is your point person to share any concerns, issues, or success stories. Your region representative will then bring those issues to the next statewide board meeting, which is in Harrisburg on October 12 and 13, for discussion with professionals from across the state, as well as our contacts at the Department of Health and other key resources. Find your regional representative on website link www.psea.org/resources-by-profession/debt-of-pupil-services/ and take a moment to let him or her know how your DPS Committee can better serve your needs!
---
Governor?s Task Force on School Safety and HSV/SSW numbers
Several colleagues contributed their ideas for making our public schools safer with Gov. Tom Wolf's new School Safety Task Force. Not only were these contributions accepted with interest, but it was gratifying to hear an acknowledgement (by most parties) of the need for more mental health workers in schools. It was specifically noted that there is a lack of social workers in schools right now. The recommendations of the Task Force provide an impetus to push for more HSV/SSWs (Home and School Visitors-School Social Workers) in our schools. (Read the PSEA report)
---
HSV/SSWs data from counties
Data presented by Peter Fidgett, DPS member, School Social Workers, and Home and School Visitors (from PDE and the US Census estimates) indicated that, in 2016 for example, the best HSV/SSW to student ratios were in Greene, Fayette, and Washington counties (IU #1) with 999 students per HSV or SSW, and the worst were in Clarion, Forest, Jefferson, Venango (IU #6), Armstrong, and Indiana (IU #28) counties with no SSWs or HSVs at all. IU #9 fared a little better with just one SSW (no HSVs) for Cameron, Elk, McKean, and Potter counties. That translates to one colleague for 14,843 school age kids. So, at best, by county, we have one SSW or HSV per 1,000 kids, and at worst we have none. Incidentally, Philadelphia County was 1:5,758 and Allegheny County (Pittsburgh and suburbia) was 1:2,306.
More details were presented at the PASSWP Conference last October, and updated information (using 2017-18 data) will be available shortly. By way of a teaser, PDE data suggests that for 2017-18 there were 328 SSWs and 262 HSVs, encompassing a total of 590 personnel, which would represent a 3.5 percent increase over the previous year. There are some problems with the reliability of this data, but it is a good indication of the numbers and trends.
---
School nurses educate parents about new immunization requirements
Legislative update - SB 530 signed into law (Act 76 of 2018)- Clinical Social Workers
On June 29, Gov. Tom Wolf signed Senate Bill 530 into law, which became Act 76 of 2018. This new law will limit the practice of independent clinical social work to licensed clinical social workers (LCSWs) and grant them the right to diagnose, using DSM 5 for example.
This legislation will allow social workers in Pennsylvania to have the same level of practice protection and standing to diagnose as their colleagues in many other states.
Johanna Byrd, Executive Director of the National Association of Social Workers, Pennsylvania Chapter, stated that "We are gratified that, at long last, social work practice in Pennsylvania will now be congruent with national standards. Consumers of social work services in Pennsylvania, who are dealing with issues including depression, anxiety, post-traumatic stress disorder, and more, will now be given the same guarantee of receiving care from a qualified professional that they are granted in 48 other states."
The consequences of this legislation for social work practice in schools are difficult to predict in the short term. However, this represents a further opportunity to raise the status of social work in Pennsylvania schools and impact the delivery of services to all students, including those who receive special education services.
---
HB 2512 Certification of School Social Workers - update
House Bill 2512, that would create a full certification for school social workers, on a par with our HSV, school counselor, psychologist, nurse and dental hygienist colleagues, continues to progress through the Pennsylvania Legislature. The bill is currently in the House Education committee.
The latest version of the legislation and update of progress can be found here.
---
Book drive will make positive impact with children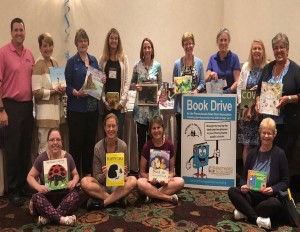 DPS members generously engaged in their second annual book donation drive in conjunction with this year's August conference. Close to 800 books were collected during the conference and donated to the Greater Erie Community Action Committee (GECAC). GECAC serves 796 children in Head Start and 68 in the pre-K program. These books will soon reside in the classrooms and homes of children living in the GECAC community in Erie County. Many thanks to all DPS members who helped make this book donation drive a success!
---
New ALSF School Guide: Supporting Families and Classmates Affected by Childhood Cancer

A childhood cancer diagnosis can be difficult to manage in a school setting. Alex's Lemonade Stand Foundation is committed to providing support and encouragement for school professionals to address the needs of the school community. This new resource guide provides concise, practical guidance including:
Establishing effective communication among home, school, and health care professionals
Navigating conversations with students in the classroom
Providing an easier transition back to school
Offering extra support to siblings of childhood cancer patients
Encouraging a positive atmosphere for the whole classroom
Supporting classmates through grief and loss
And more!
To order a free copy, please visit www.alexslemonade.org/school-support
---
Member Benefits Spotlight: PSEA Signature Visa Card
PSEA is partnering with Commerce Bank to bring members the PSEA Visa Signature Credit Card offer. With this card, members can earn cash back rewards with every purchase, with no point cap or opt-in required.
3 percent cash back on wireless provider and ride sharing service purchases
2 percent on gas and restaurant purchases
1 percent on all other purchases
Check it out and get the card that rewards you and supports Pennsylvania educators with every purchase.
---
400 N. 3rd Street, Harrisburg, PA 17101
This content is intended for PSEA members and their immediate families.