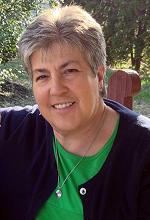 The bad news: Attacks on our pensions and our union continue. Please remain vigilant and respond to any calls to action that we receive from our PSEA leadership. Have you met with your legislators or given them a call or sent them an email yet? Remember: They represent you in Harrisburg.
The good news: This school year is coming to a close, and summer will soon be here. Please take some time to rejuvenate yourself in some small or not-so-small way. I believe this quote says it best:
"Sometimes it's important to work for that pot of gold. But other times it's essential to take time off and to make sure that your most important decision in the day simply consists of choosing which color to slide down the rainbow." ? Douglas Pagels
On a final note, I hope you can join us at PSEA's DPS Conference Aug. 2-3, 2017, at the Ramada Inn and Conference Center in State College. It is an excellent and affordable conference, offering Act 48 credits and current topics pertinent to educational specialists. Please plan to attend and bring a friend.
Wishing each of you the very best.
? Judy Morgitan, DPS president, certified school nurse in Perkiomen Valley School District