To ensure that this newsletter is delivered to your inbox, add noreply@psea.org to your address book

---
---
Inside this issue
State reps voted to ease standardized testing requirements – it's off to the Senate
The election is just four weeks away!
On a bright note: Ridley ESPs deliver meals to students and families
Hispanic Heritage Month member spotlight: Teresa Hoover
PSEA's Center for Professional Learning
PSEA Member Benefits spotlight: PSEA Visa Signature card
---
State reps voted to ease standardized testing requirements – it's off to the Senate

This week, state representatives voted overwhelmingly to ease standardized testing requirements because of the COVID-19 pandemic, taking the lead on this issue after U.S. Secretary of Education Betsy DeVos refused to act.
The bill will allow parents to opt their children out of state assessments this year, postpone the implementation of Keystone Exam graduation requirements, and require Pennsylvania to seek federal waivers to annual standardized testing. Now it goes to the state Senate for a final vote.
Click the link below to learn more and to contact your state senator directly and urge him or her to support this plan.

---
The election is just four weeks away!
It's hard to believe the November election is almost upon us. Are you ready? If you haven't applied to vote by mail, it's simple and takes just a couple of minutes. You can do it right now at this link. Here are the key dates to remember:
October 27, 2020 at 5 p.m.*
This is when all mail-in and absentee ballot applications for the November 3, 2020 general election must be received by your county election office.
*Oct. 13
With mail delivery delays a real possibility this election, it's recommended to send in your ballot application no later than 14 days before the Oct. 27 deadline.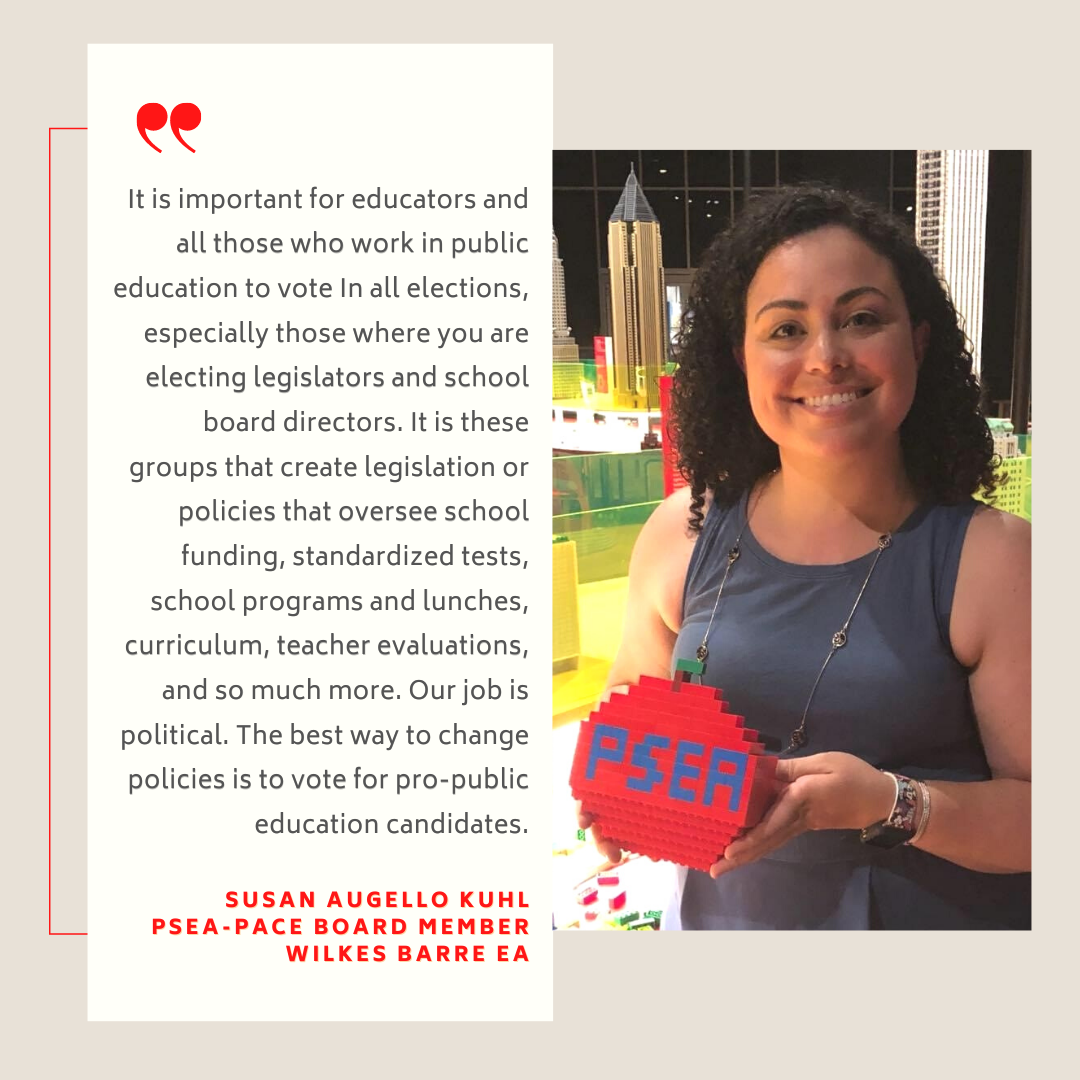 ---
On a bright note: Ridley ESPs deliver meals to students and families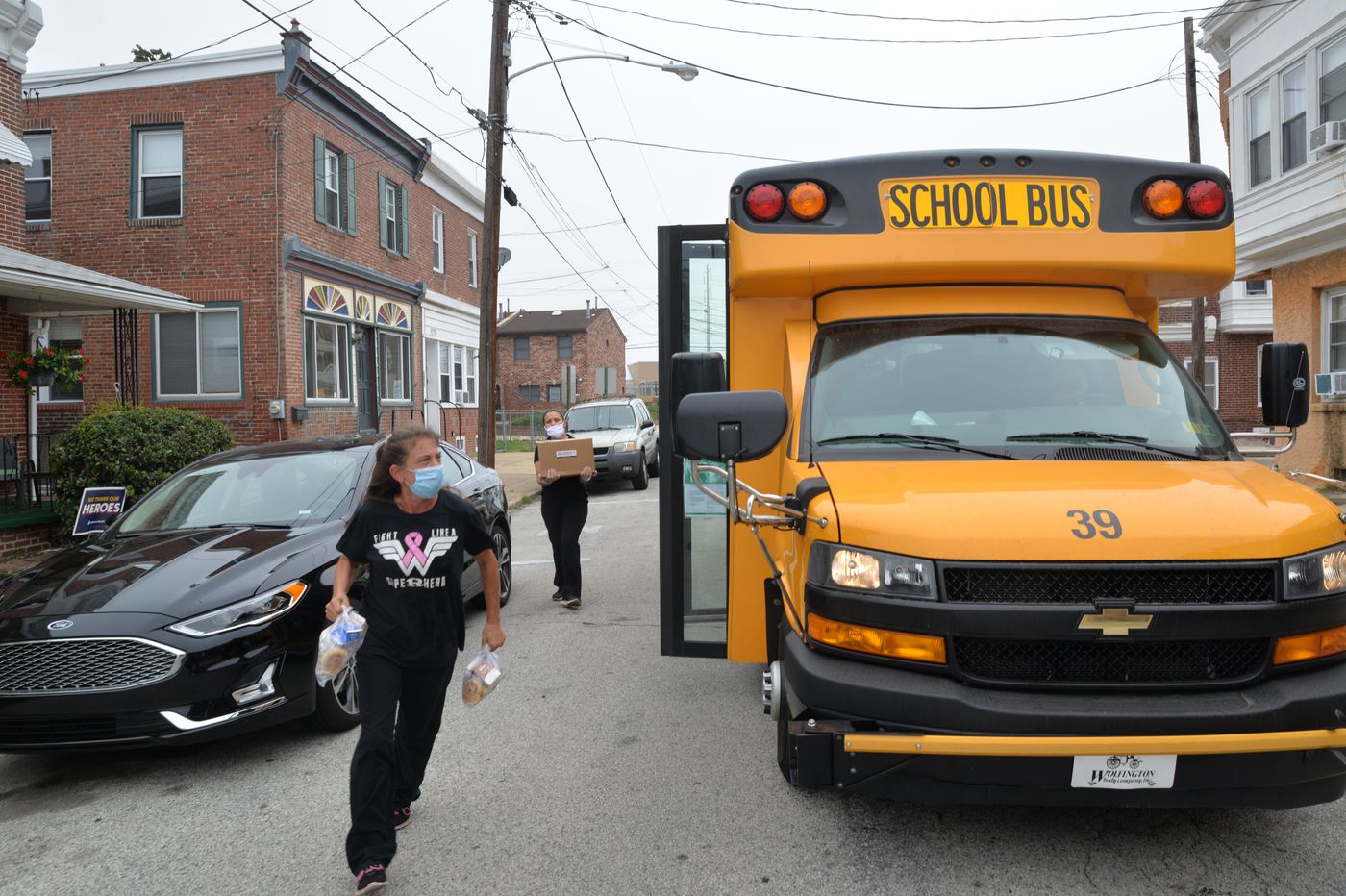 The Ridley School District has found an excellent way to keep ESPs working and students fed even while the district is on full remote status. With meals supplied by the Share Food Program, 10 buses deliver meals five days a week to families across the entire district.
With both staff and community members hit hard by the pandemic, this program is a win-win.
"Delivering this food is important to me," said Joanne Coskey, a district kitchen worker and bus aide who delights in delivering meals each day. "It's a pleasure to have them appreciating you by saying thank you. I know a lot of people struggle here. This pandemic is hard on everyone. I hope we can keep helping."

---
Hispanic Heritage Month member spotlight: Teresa Hoover
---
PSEA's Center for Professional Learning

Here's a list of all the upcoming webinars, wellness events, and book discussions we've got coming up on PSEA's Center for Professional Learning.
All sessions eligible for Act 48/Chapter 14 credit


Wellness Events:
Webinars:
Book Discussions:
Also, check out these past Remote Instruction sessions for credit.
---
PSEA Member Benefits spotlight: PSEA Visa Signature card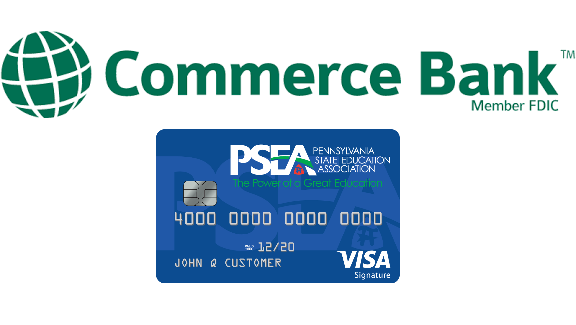 PSEA has partnered with Commerce Bank to bring members the PSEA Visa Signature Credit Card offer. With this card, members can earn cash back rewards with every purchase, with no point cap or opt-in required.
Earn 3 percent cash back on coffee shops, fast food, and ride-sharing services
Earn 2 percent cash back on gas and restaurants
Earn 1 percent cash back on all other purchases
Enroll in the toggle feature and add more flexibility to your PSEA Visa Signature credit card. With the toggle feature, you can:
Choose to Pay Now by a specific category or purchase amount,
Choose to Pay Later by a specific category or purchase amount,
or Unwind a transaction.
Check it out and get the card that rewards you and supports Pennsylvania educators with every purchase.

---
400 N. 3rd Street, Harrisburg, PA 17101
This content is intended for PSEA members and their immediate families.

Manage your email subscriptions at www.psea.org/MyPSEA.