To ensure that this newsletter is delivered to your inbox, add noreply@psea.org to your address book

---
---
Inside this issue
PDE updates key school reopening guidance
Weekly Update – County designations for school reopening
Help your colleagues navigate the new normal
Remote instruction webinars available online
Center for Professional Learning: Upcoming book discussions and webinars
---
PDE updates key school reopening guidance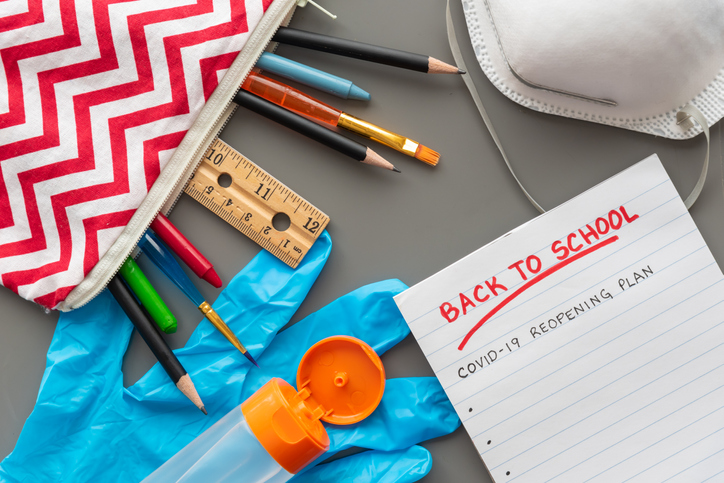 The PA Department of Education has released important new guidance about school reopening plans. PSEA has been pushing the Department to update and clarify key guidance, and state officials are listening.
On August 13, the Department released clear rules for how schools should respond if a student or staff member contracts COVID-19. It sets forth clear rules about how long a school or areas of a school should close based on the number of cases a school has identified.
And, on August 17, the Department clarified its guidance on wearing face coverings in school buildings and on school grounds. The guidance says that students and staff must wear face coverings in school buildings and on school grounds, with very limited exceptions.
These are important updates and they respond to concerns that we've shared repeatedly with state government. Stay tuned for more on this in the coming days and be sure to check out www.psea.org/covid19.
---
Weekly Update – County designations for school reopening
On August 10, Gov. Wolf outlined new statewide guidance aimed at helping schools decide whether it is safe to reopen for in-person instruction.
The guidance places each Pennsylvania county in one of three tiers, based on the county's COVID-19 cases per 100,000 population or its infection rate percentage. Depending on what tier a county is in, the guidance provides recommendations about whether public schools should open for in-person instruction, adopt hybrid plans, or offer remote-only learning.
These designations are updated weekly. The county designations as of today are shown in this map.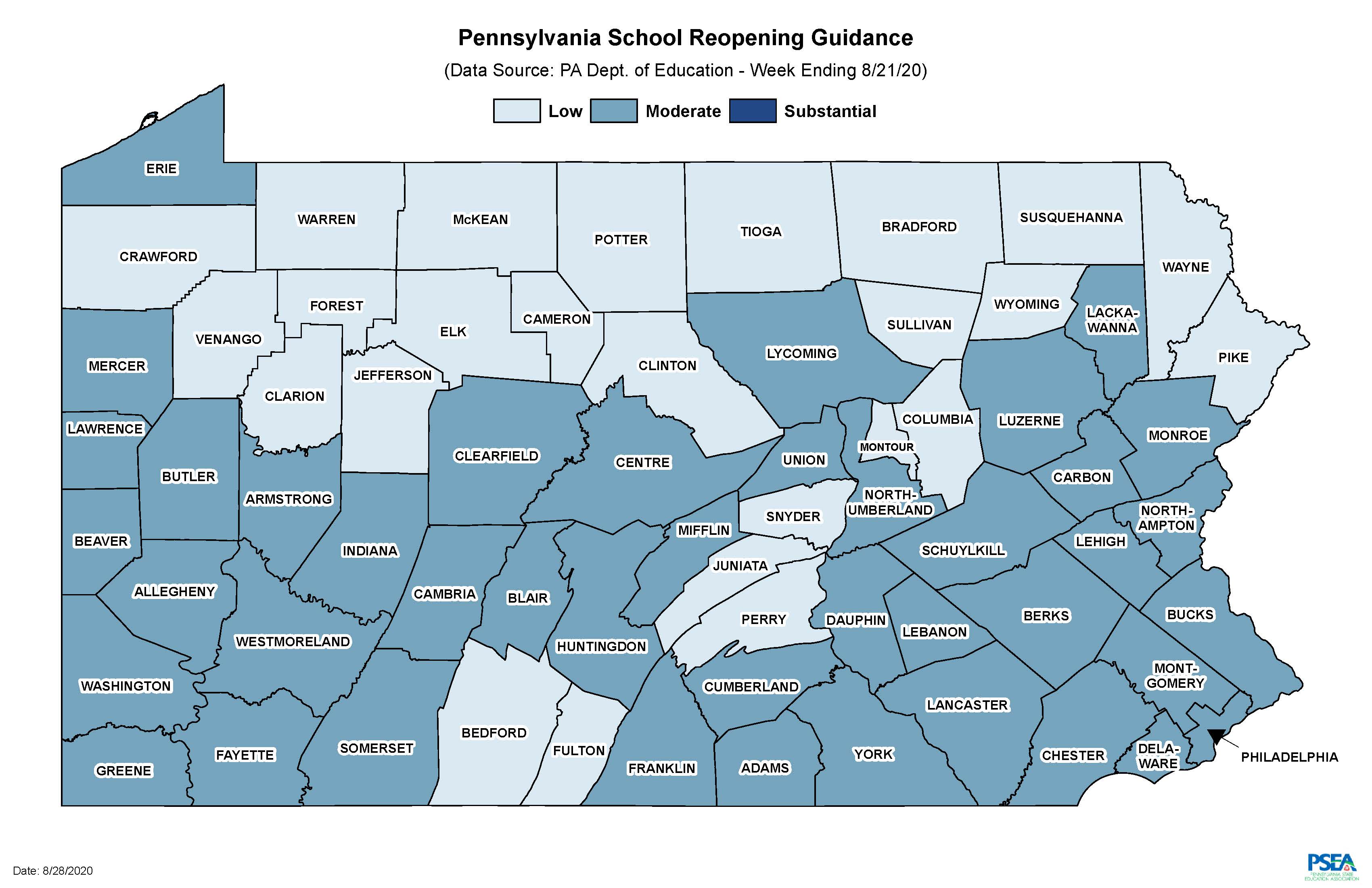 ---
Help your colleagues navigate the new normal
PSEA cares about you and your well-being.
That's why PSEA and the PSEA Education Foundation are offering a new online professional development opportunity for EA and ESP members: "Building Community and Navigating the New Normal." It will prepare you to lead sessions with your colleagues and improve their well-being through mindfulness practices.

We have limited openings, so please fill out the application as soon as possible. Applications are due on Sept. 7. Members will be selected to ensure a diverse learning community and encourage multiple perspectives.
---
Remote instruction webinars available online
---
Center for Professional Learning: Upcoming book discussions and webinars
Book Discussions:
Webinars:
---
400 N. 3rd Street, Harrisburg, PA 17101
This content is intended for PSEA members and their immediate families.

Manage your email subscriptions at www.psea.org/MyPSEA.