---
Week of 7-26-2021
---
Inside this issue
NEA releases eye-opening report on student loan debt crisis among educators
Your voices are being heard on how to spend ARP dollars
Don't miss Wednesday's Wellness session
How to respond to identity theft
PSEA Member Benefits spotlight: Securus ID identity theft protection
PSEA's Center for Professional Learning summer schedule
---
NEA releases eye-opening report on student loan debt crisis among educators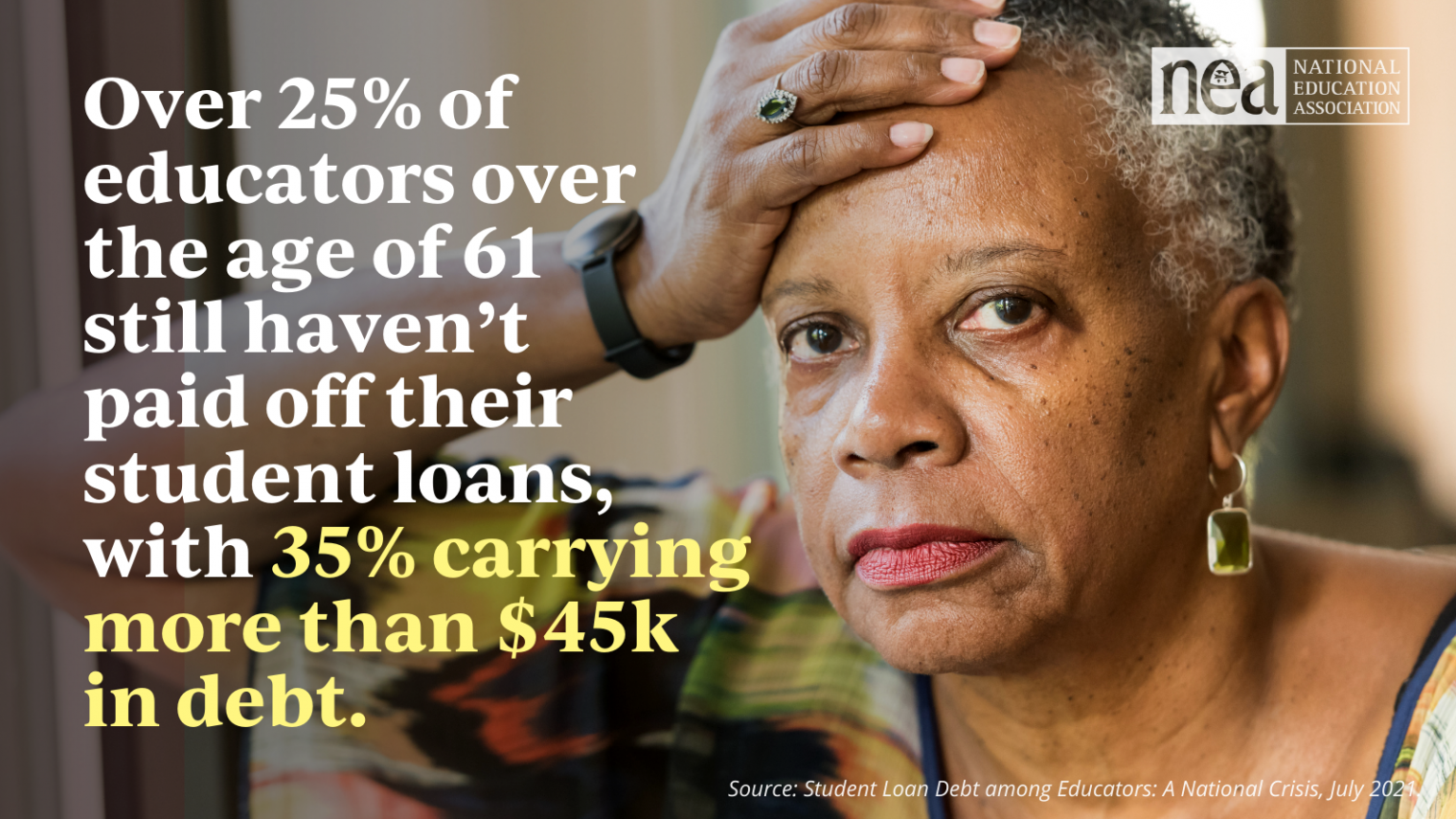 This week NEA released a first-of-its-kind report outlining the burden student loan debt places on educators nationwide and how the pandemic has only made it worse.
Educators of all ages and experience levels are impacted by student loan debt, with a disproportionate burden falling on educators of color. The report shines new light on the mental, physical, and financial health of educators. It also identifies the shortcomings of the Department of Education's PSLF Program, which was intended to forgive the student debt of public service workers yet has provided forgiveness for just a tiny percentage of eligible borrowers.
Some statistics to note:
Four in 10 educators said that paying off their student loans impacted their mental, emotional, and/or physical well-being.
Black educators took on significantly more debt than other racial/ethnic groups and had the highest average current debt at $71,600, over $13,000 more than white educators and $20,000 more than Latinx, Hispanic, and Chicanx educators.
Two-thirds of educators ages 61 and up with unpaid student loans report that paying down their debt has affected their ability to save for retirement.

---
Your voices are being heard on how to spend ARP dollars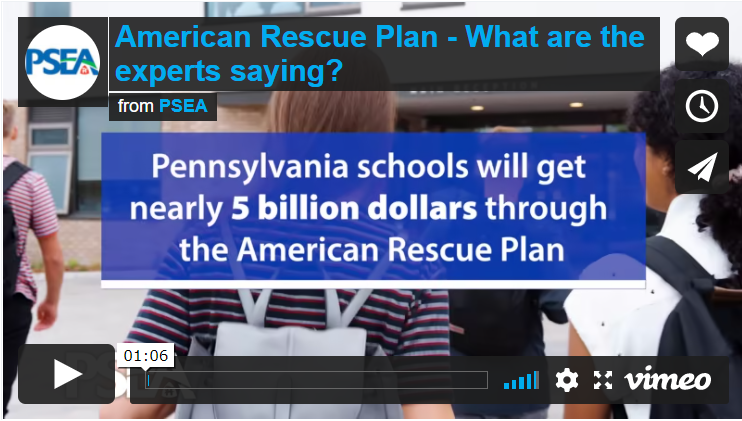 For months now our Association has been spreading the message that PSEA members must have a say in how American Rescue Plan funds are spent. We've repeated it to district leaders, lawmakers, and to our membership on a continuous basis. Fortunately, the message is getting through.
Your voice is being heard as plans continue to develop on how to use the $5 billion in federal resources to close learning gaps and hire more teachers, school counselors, social workers, psychologists, and nurses to address the physical, mental, social, and emotional well-being of our students. As the foremost experts on what students need, you can ensure that every dollar that flows to schools through the American Rescue Plan will be spent wisely as we recover from the COVID-19 pandemic.
But that doesn't mean we're finished. Far from it. We'll continue hammering this message in digital ads, in our publications, on our website, and on social media with member voices like those featured in the video above.
Thank you for everything you've done so far. Let's keep up the pressure, PSEA.

---
Don't miss Wednesday's Wellness session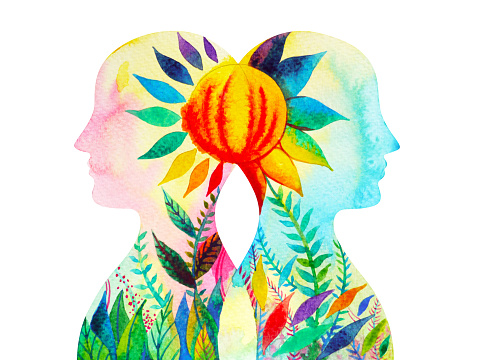 This Wednesday morning join us on Zoom to learn about peacebuilding and cultivating relationships in which you can disagree and still work together. Our guest presenter is Shamil Idriss, CEO of Search for Common Ground (Search), the largest dedicated peacebuilding organization in the world that supports communities to prevent and recover from violent conflict.
Idriss was appointed in 2005 by UN Secretary-General Kofi Annan as Deputy Director of the UN Alliance of Civilizations, where he supported former heads of state and foreign ministers to develop joint initiatives to improve relations between Western and predominantly Muslim countries.
The session is called "Common Ground is not Compromise: How to disagree and still live, work, and thrive together," and will be held Aug. 4 from 9-10 a.m. Register now at the link below.

---
How to respond to identity theft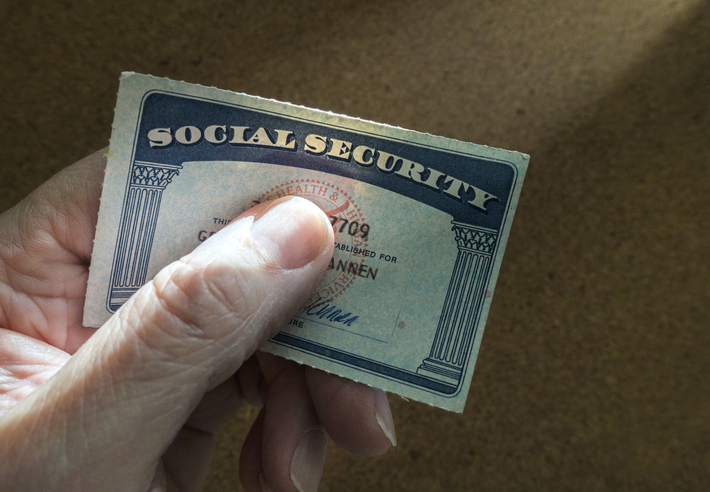 In recent months, identity theft has been on the rise, and some PSEA members and staff have been notified that fraudulent unemployment claims have been filed in their names. PSEA has contacted the state Department of Labor and Industry about this.
According to a July 16, 2021 L&I press release, "a surge of fraudulent claims were detected in the Pandemic Unemployment Assistance (PUA) program, which is a special program created by the federal government to provide unemployment benefits to individuals who lost their jobs due to the COVID-19 pandemic and are not typically eligible for UC. The fraudulent claims are not caused by a data leak or breach at L&I – they are being filed by fraudsters using identities stolen from data leaks that occurred outside of state government … While fraudsters initially targeted the PUA program, recently L&I has noticed an uptick in fraudulent UC claims."
If you believe you have been a victim of identity theft, particularly incidents related to unemployment claims, it is important to take action promptly to protect your personal credit history and identity. We encourage you to:
---
PSEA Member Benefits spotlight: Securus ID identity theft protection

Want to be proactive about securing your personal information? You're in luck. PSEA has partnered with Securus ID Inc. to provide PSEA members and their families access to identity theft plans at a member-only discount of up to 60 percent (not a trial rate), with month-to-month billing and no contract. Enroll and activate in minutes.
Securus ID is powered by Experian
PSEA member savings up to 60 percent (not a trial rate)
Three plan designs to meet your needs and budget

Essential – simple and affordable ($3 individual/$5 family)
Comprehensive – full featured, high value ($6 individual/$12 family)
Elite – advanced protection - ($10 individual/$20 family)

Fully managed recovery included in all plans, 100 percent success rate
U.S. based service and support
Check out the plans now. It's not if, but when ... get protected today!

---
PSEA's Center for Professional Learning summer schedule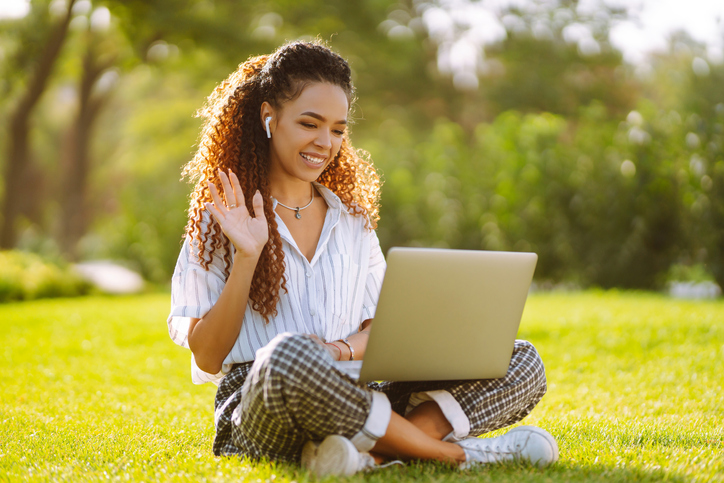 Summer is flying by. Don't let the remainder of our Center for Professional Learning summer series go with it.
Building and Maintaining a Humanized Classroom
Creating a Virtual Classroom (App) with Google Slides
Taking care of the teacher self to prepare mentally for the gaps in student ability/learning next year

Educator Evaluation in 2021 and Beyond
Celebrating Identities: "Chutz Pow!" Vol I-III
Pedagogy Book Discussion: Everyday Anti-Racism Part II
Stamped: Racism, Antiracism, and You - Dr. Ibram X. Kendi and Jason Reynolds
Pedagogy Book Study: SEL and the Brain
Wellness Wednesday – Common Ground is not Compromise: How to disagree and still live, work, and thrive together – Shamil Idriss
Mindful Monday
Wellness Wednesday – Caring Capacity for Equity – Gina Gullo

---
400 N. 3rd Street, Harrisburg, PA 17101
This content is intended for PSEA members and their immediate families.