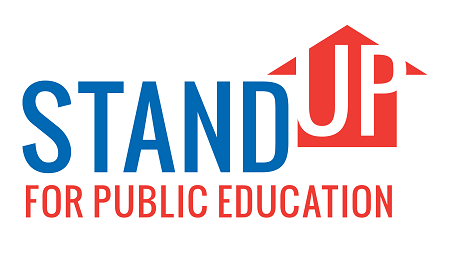 In case you haven't seen our emails, you only have a few days left to enter PSEA's Stand Up for Public Education giveaway. One lucky member could win $5,000 and $1,000 to give to the charity of your choice.
PSEA-PACE is our best tool to elect pro-public education candidates. So, your contribution not only enters you to win the grand prize but also helps protect your profession, your school, and public education.
To enter, donate just $5 for EA, $2.50 for ESP/Retired/Student members, to PSEA-PACE at www.psea.org/Stand-Up. Increase your chances by contributing $50 for EA, $25 for ESP/Retired/Student to be entered the max (10 times) in the drawing, plus receive a free Red for Ed face mask.
Contribute to PSEA-PACE today at www.psea.org/Stand-Up and enter to win.

No contribution required to enter or win. Members may receive up to the maximum number of entries by submitting a request to governmentrelations@psea.org. Entries must be received by July 5, 2020 at 11:59 p.m.
Charity must be selected from a list of approved charities to be provided by PSEA.
PSEA-PACE supports friends of education in state and local elections. Contributions to PSEA-PACE are voluntary. A member may contribute more or less than the suggested amount, or not contribute, without it affecting his or her membership status, rights, or benefits in NEA, PSEA, or any of PSEA's affiliates.
Contributions to PSEA-PACE are not deductible as charitable contributions for federal or state income tax purposes. Only U.S. citizens or lawful permanent residents may contribute to PACE. No dues dollars can be given to political candidates.