---
Week of 5-31-2021
---
Inside this issue
Oppose Sen. Scott Martin's bill that would funnel money away from public education
Accelerated learning opportunities get a legislative boost
Freedom teacher delivers award-winning eco-education
Important PSERS update
PSEA's Center for Professional Learning summer schedule
PSEA Member Benefits spotlight: URL life insurance
---
Oppose Sen. Scott Martin's bill that would funnel money away from public education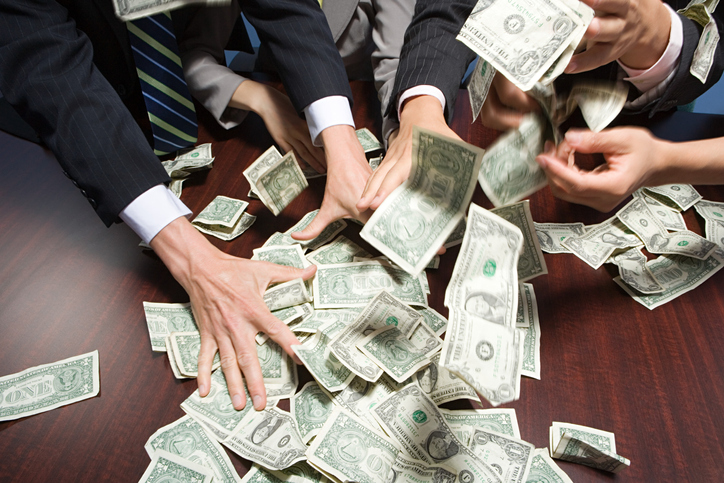 On Monday, the state Senate Education Committee will vote on Senate Bill 1, which could take hundreds of millions of dollars from Pennsylvania's public schools EVERY YEAR and spend it on private school programs, tax breaks for businesses, and a massive expansion of unaccountable charter schools.
Sen. Scott Martin's bill could be the largest transfer of taxpayer dollars out of public schools in Pennsylvania's history – and just about the worst attack on public education we've ever seen.
We can't let this happen.
Contact your state senator RIGHT NOW and encourage him or her to oppose Senate Bill 1, Sen. Scott Martin's plan to take hundreds of millions of dollars EVERY YEAR from Pennsylvania's public schools.
Click the link below to learn more and to send a direct letter to your senator today.

---
Freedom teacher delivers award-winning eco-education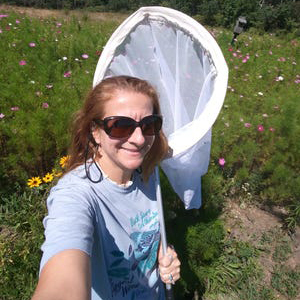 Congratulations to PSEA member Jeanine Ging, a science and math teacher at Freedom Area Middle School, who received the Harmony Hero award from EarthKind for her eco-education initiatives aimed at teaching students about the importance of pollinators like the monarch butterfly to our ecosystem through hands-on instruction.
Ging set up a "courtyard classroom" between Freedom's middle and elementary schools where students study butterflies, grow pumpkins, and even raise chickens.
"My students learn to love and appreciate nature. We spend as much time in our courtyard classroom as possible working with our hands, getting dirty, and taking ownership of our education," she said.
The Harmony Hero award is a national program that's part of EarthKind's 2021 Year of the Monarch initiative. Each month a single K-12 teacher is selected. Ging was the winner for May. Click the link below to read the full story.

---
Accelerated learning opportunities get a legislative boost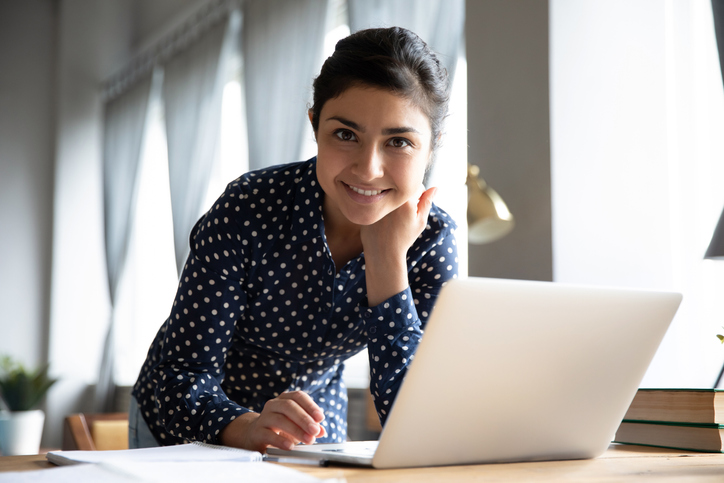 Rep. Jesse Topper introduced legislation that will ensure PA school districts will spend federal aid on improving student learning post-pandemic with access to more accelerated learning opportunities.
The bill provides accountability for how school districts will invest American Rescue Plan funds to bridge learning gaps and address not only the academic but also the social and mental health needs of students.
A full, safe return to in-person instruction is a top priority for the 2021-22 school year. That's why we were happy to see that this bill also requires that accelerated learning programs include the option for students to participate in person.
The bill also requires schools to offer positions to certified educators, social workers, psychologists, and others who are involved in accelerated learning programs first, before looking to private contractors.
PSEA appreciates Rep. Topper's leadership on this issue, and we're ready to work with lawmakers so that we can move this bill quickly and get it to the governor's desk.
---
Important PSERS update
PSEA continues to monitor the situation at PSERS, and we will be sure to update all members when we have more information. We continue to be angry and disappointed about the process PSERS used to make its decision on the rate sharing calculation that impacts some PSEA members.
Unfortunately, PSERS has also confirmed that the FBI is conducting an investigation into PSERS' activities. PSEA doesn't have any information or details about the FBI's investigation, since the FBI doesn't discuss active investigations with the press or the public. If the probe discovers information that indicates changes to PSERS' operations are necessary, we will certainly support those reforms.
This may lead to necessary and important changes to PSERS' internal operations, but they do not impact your retirement benefits in any way.
When the investigation is complete and all the facts are known, be assured that PSEA will advocate for any reforms that protect the integrity of the pension fund and safeguard your pension benefits.
---
PSEA's Center for Professional Learning summer schedule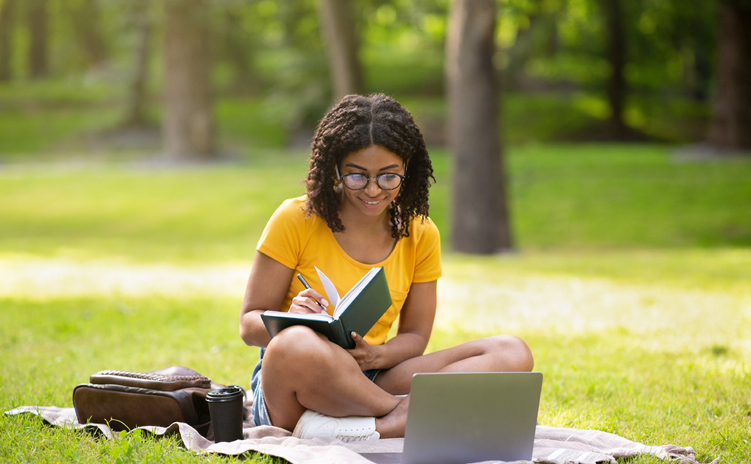 PSEA's Center for Professional Learning has a full suite of trainig opportunities to carry you through the summer. Take your pick.
CPL Webinar: Summer 2021 Calendar Launch
Educator Evaluation in 2021 and Beyond
Supporting English Learners in the Classroom
Culturally Responsive Literature
Fostering a "Growth Mindset" in the Classroom Today
Curriculum Inclusivity in Action
Creating Classroom Equity Plans
Rethinking Grading
Educator Evaluation in 2021 and Beyond

July 29, 2021, 10-11 a.m.

Building and Maintaining a Humanized Classroom
Creating a Virtual Classroom (App) with Google Slides
Taking care of the teacher self to prepare mentally for the gaps in student ability/learning next year
Educator Evaluation in 2021 and Beyond

Aug. 19, 2021, 5-6:30 p.m.
Celebrating Identities: Immigration Collection
El Deafo
Pedagogy Book Study: Implicit Bias in Schools
Celebrating Identities: Differently Abled
Pedagogy Book Study: SEL and the Brain
Pedagogy Book Study: Implicit Bias in Schools
Picture Book Exploration – Elementary
Celebrating Identities: "Chutz Pow!" Vol I-III
Pedagogy Book Discussion: Everyday Anti-Racism Part II
Stamped: Racism, Antiracism, and You - Dr. Ibram X. Kendi and Jason Reynolds
Pedagogy Book Study: SEL and the Brain
Pedagogy Book Study: Implicit Bias in Schools
Author Study: Blue Balliett
Pedagogy Book Study: Everyday Anti-Racism Part III
Mindfulness for Members 2021-XI – This session includes mindful practices for experiencing calm, joy, gratitude, self-compassion, and resilience.
Wellness Wednesday – How to keep our body clocks functioning for healthy sleep – Dr. David Dinges
Wellness Event: Mindful Monday
Wellness Wednesday – The Art and Science of Slowing Down for Educator Longevity – Maria Tan
Wellness Wednesday – Exercise and stretches for educators – Jose A. Dominguez
Wellness Event: Mindful Monday
Wellness Wednesday – Focus Time for Brain Health – Dr. Carla Claycomb
Wellness Wednesday – Speak Unarguably – Jillia Wharton
Wellness Event: Mindful Monday
Wellness Wednesday – Make Time to Play – Dr. Angel Acosta
Wellness Wednesday – Common Ground is not Compromise: How to disagree and still live, work, and thrive together – Shamil Idriss
Wellness Event: Mindful Monday
Wellness Wednesday – Caring Capacity for Equity – Gina Gullo
---
PSEA Member Benefits spotlight: URL life insurance

URL Insurance Group is the life insurance provider for PSEA Members and their family members. URL understands life insurance shouldn't take a lifetime to apply for coverage, that's why they offer the ability to get instant decision life insurance.
PSEA members and family members (ages 18-60) can now get a term life insurance quote in seconds, be insured in minutes, all from your smartphone. Coverage starts at $50,000 and goes up to $1.5 million. No doctors, no hassles, no waiting. If you're over the age of 60 or have kids and/or grandchildren under the age of 18, URL has you covered as well.
Click the link below to access the instant quote and instant decision life insurance:
Or, click the link below if you prefer to have a consultation regarding life insurance options:
Click for a consultation with a PSEA Life Insurance Specialist
---
400 N. 3rd Street, Harrisburg, PA 17101
This content is intended for PSEA members and their immediate families.