---
---
A message from Rich Askey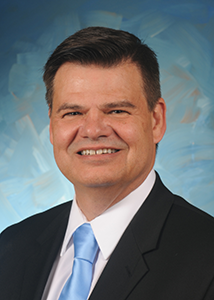 During the COVID-19 emergency, PSEA's goal is to support you.
Whether we're providing updates on legislative activity, the latest news that impacts our schools, students, and livelihoods, or resources to help you teach kids in new and innovative ways, we want to do everything we can to help.
That's why we'll be doing this e-newsletter frequently.
I know that this is a tough, stressful time for you, your families, and your students. PSEA wants to make it easier by keeping in touch and offering good, helpful information.
So, have a look. And let's keep connected.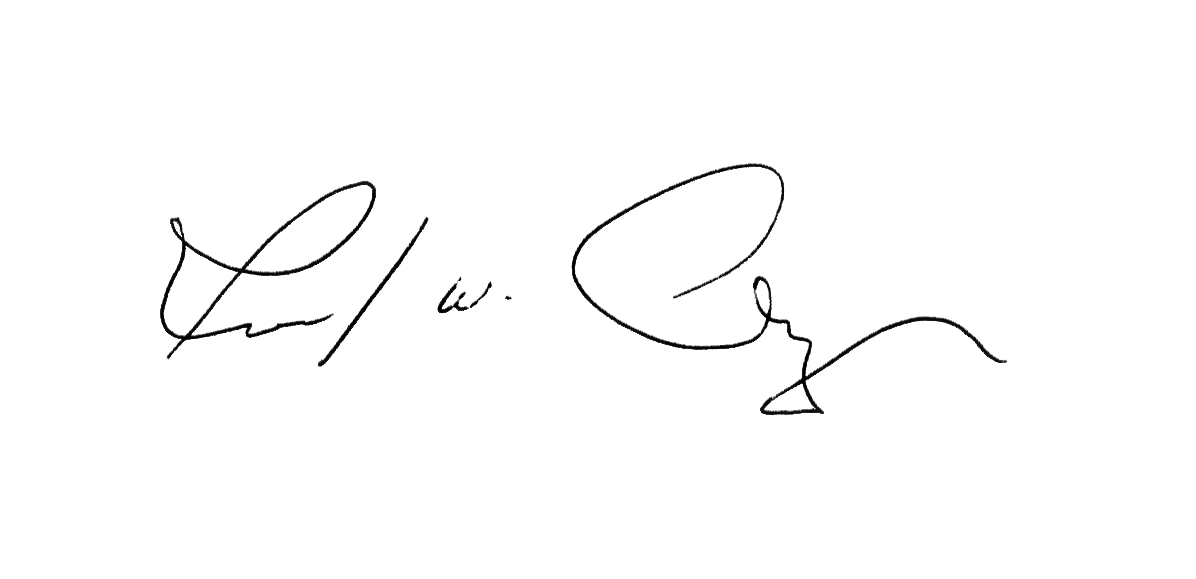 ---
Inside this issue
Here's what we've been up to on PSEA's Center for Professional Learning
Aaron Chapin elected interim vice president
Note about the 2020 NEA-RA
Happy anniversary PSEA-ESP!
Update on professional learning opportunities for ESP members
On a bright note: Abington Heights member donates blood and time to help community through pandemic
Get answers to all your COVID-19-related questions
Check out PSEA's COVID-19 resources
---
Here's what we've been up to on PSEA's Center for Professional Learning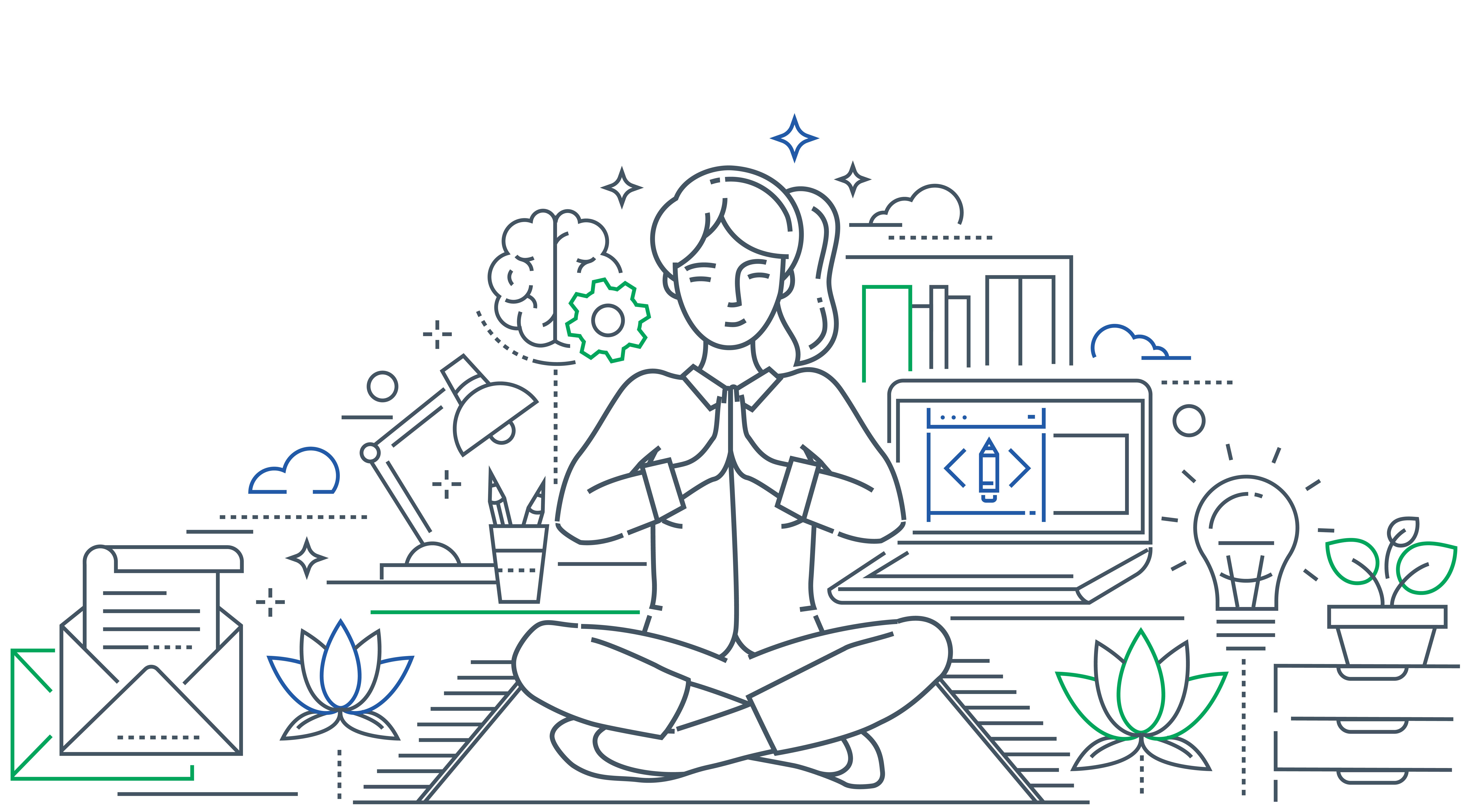 If you haven't already made use of PSEA's exceptional Center for Professional Learning portal, there's no better time than right now. Our Education Services department responded swiftly to the COVID-19 emergency to provide our members an array of online wellness training along with our usual offering of webinars and book discussions.
We asked our director of Education Services, Carla Claycomb, to walk us through what's currently being offered, and give us a preview of what's to come.


Q: What training and online learning options specific to the COVID-19 pandemic are being offered on PSEA's Center for Professional Learning?
A: At this point we are doing two things and developing a third. The first thing that we've instituted since school building closures is what we're calling our wellness series. And we have so far three things in our wellness series. One, which happened a couple of weeks ago, was Finding Calm in the Chaos. The other one is called Breathing Outside the Box. and then we also have something coming up in May on educator wellness.
Then the second thing that we put together is a series – we're calling it a forum – where we're inviting PSEA members to come together around a specific issue of practice related to school building closures.

Q: Can you explain how those work?

---
Here's everything you can register for right now on PSEA's Center for Professional Learning
Educators Working Together Forum Series Webinars:
Wellness Training:
Act 48 Book Discussions:
---
Aaron Chapin elected as interim vice president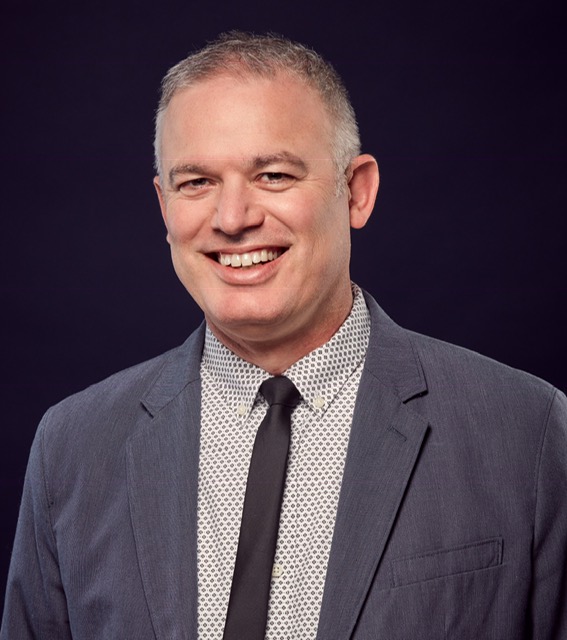 During a special meeting this week, the PSEA Board of Directors elected Aaron Chapin as the Association's interim vice president. Chapin was first elected interim vice president by the board in June 2019.
"It's an incredible honor and privilege to serve PSEA's amazing members as a statewide officer," Chapin said. "I've always had incredible respect for the work our members do, but seeing how members have risen to the challenges we face now is truly inspiring.
"I'm so humbled by this election and will work as hard as I possibly can to represent every PSEA member."
The delegates to the May 2020 House of Delegates were scheduled to vote in a special election for PSEA vice president. With House business postponed until the December meeting because of the COVID-19 emergency, PSEA's constitution and bylaws directed PSEA's Board of Directors to fill the position on an interim basis. At the December House, delegates will elect a vice president who will serve for the remainder of the term, through August 2021.
Prior to his election in 2019, Chapin served as PSEA's Northeastern Region president. He had been a member of the PSEA Board of Directors since 2015, and served on the National Education Association's Committee for Constitution, Bylaws, and Rules.
Chapin has taught fourth and fifth grade for 25 years, most of which have been at the Stroudsburg Area Middle School. He lives in the Hazelton area with his wife, Randi, a special education teacher, and their daughter, Cydney.
---
Note about the 2020 NEA-RA
The 2020 NEA Representative Assembly will be conducted via a virtual platform on July 2-3 for approximately four hours each day. In-person elements of the NEA-RA will not be held this year.
At this point, the only business to be covered will be the election of officers and at large board members, approval of the NEA budget, and a recommendation in the 2020 presidential campaign. All other business that would have been conducted during the NEA-RA will be delayed until the 2021 NEA-RA.
---
Happy anniversary PSEA-ESP!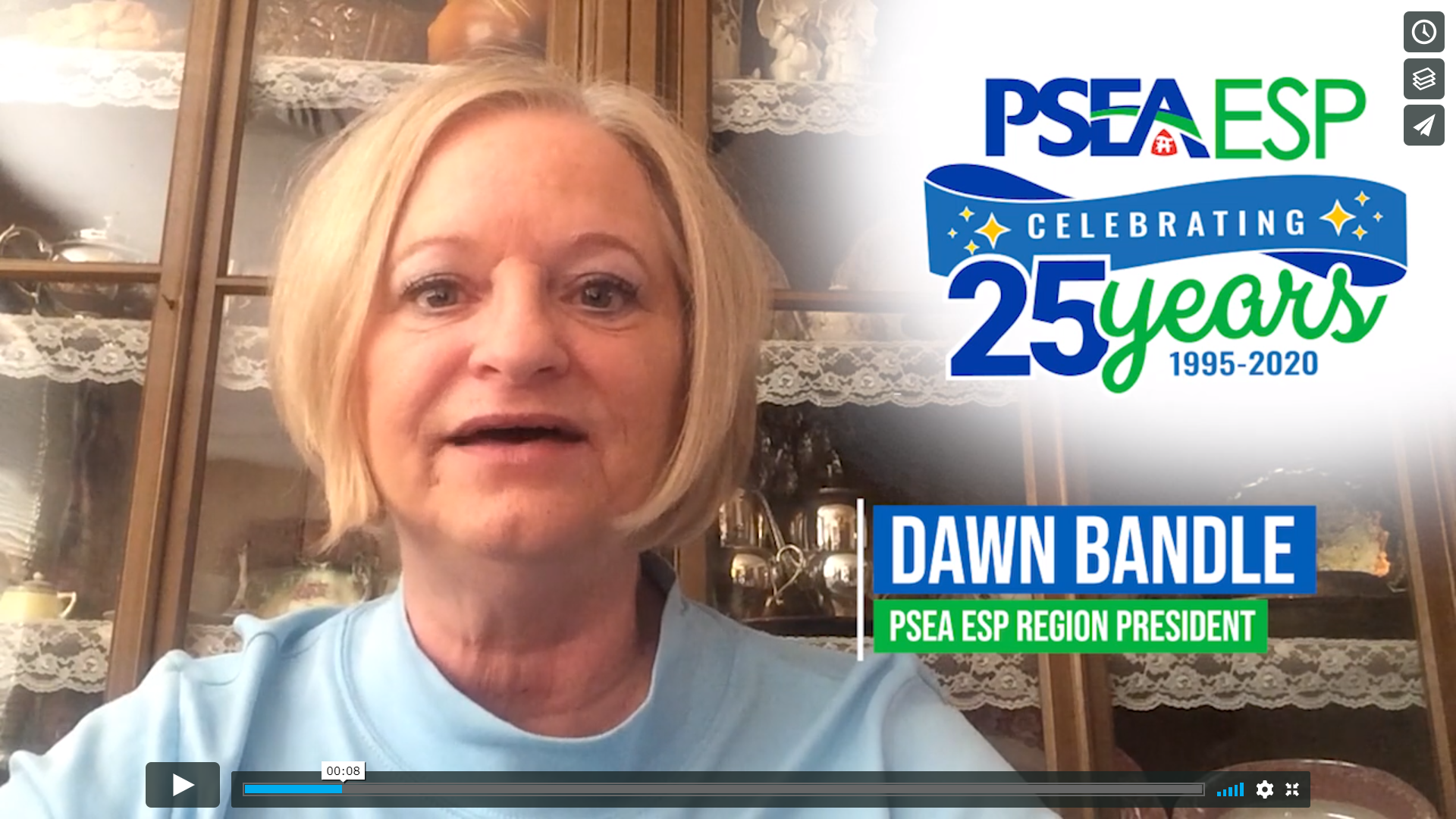 Today officially marks the 25th anniversary of when education support professionals merged with PSEA.
All year long we're highlighting the vital role ESPs play in our schools, while celebrating this exciting milestone.
Here's a short video from ESP-PSEA President Dawn Bandle wishing you a happy silver anniversary.
Here's to many more.

---
Update on professional learning opportunities for ESP members
During these unprecedented times, PSEA continues to offer many opportunities for our ESP members to participate in professional learning. See below for highlights of current professional learning options.
The 20-hour requirement for para-educators has not been waived by PDE. We understand that many districts and IUs are offering a variety of professional learning. Ultimately, it is a district decision to approve content for your 20 hours. PSEA strongly recommends that members seek prior approval from your employers to be certain you will be credited for completing these learning opportunities.
Over the next few weeks, topical forums have been scheduled through Zoom to address the move to distance learning for students. Additionally, PSEA continues to offer many online training opportunities through our online portal. Finally, book discussions are available for member participation.
PSEA and NEA together offer NEA micro-credentials, many of which can be completed during school building closures. In addition, NEA offers webinars specifically designed to meet the needs of ESPs.
You can always access information about all of PSEA's professional learning opportunities by logging on to www.psea.org, choosing the members tab, and then selecting the Center for Professional Learning. Additional learning opportunities continue to be added!
---
On a bright note: Abington Heights member donates blood and time to help community through pandemic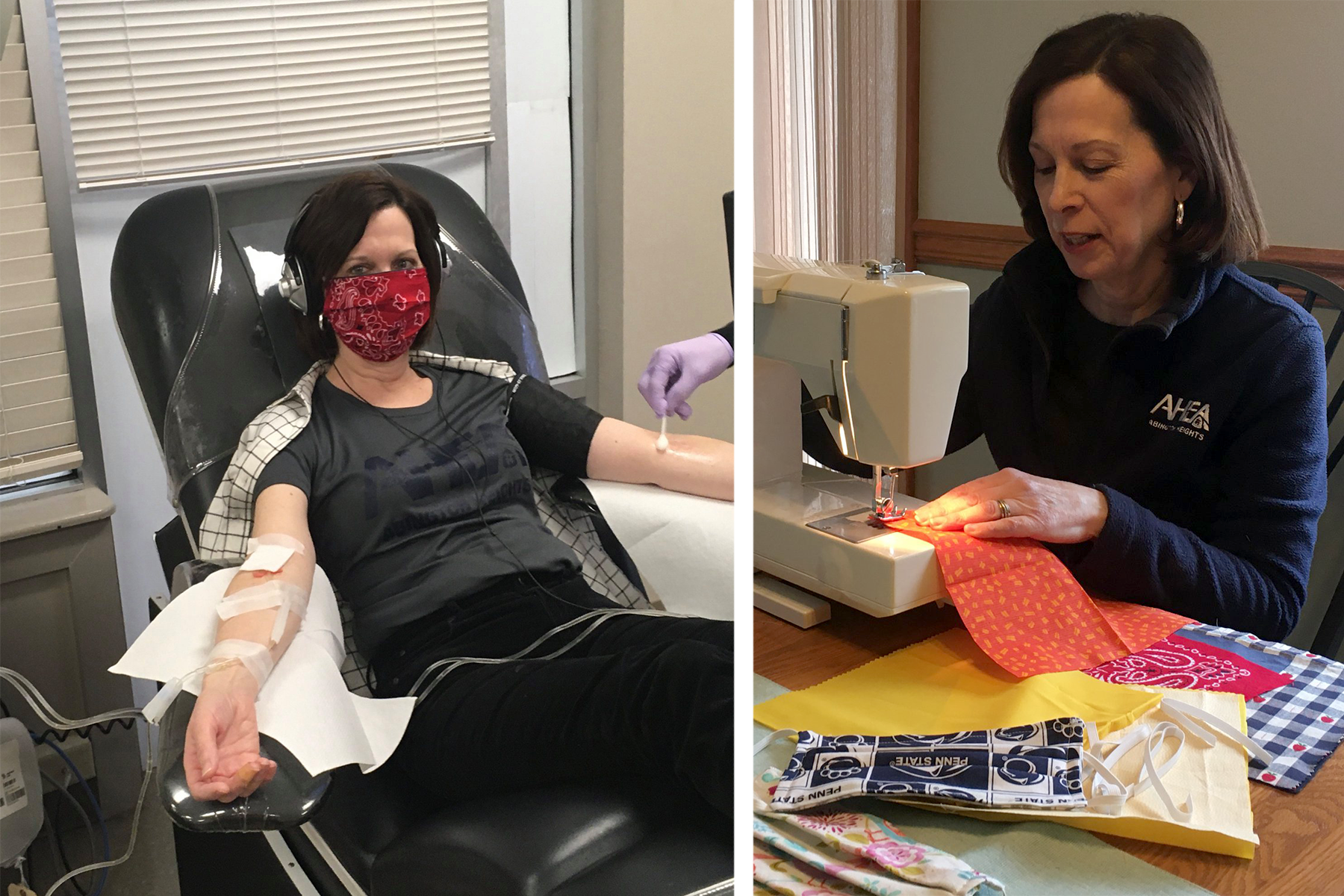 Barbara Frutchey, a reading specialist at Clarks Summit Elementary and member of the Abington Heights EA, said shifting to online learning has been "a challenging, steep learning curve for everyone," but she has embraced it to keep her students learning.
In her limited spare time, she is also going the extra mile for her community. She has sewn more than 150 face masks to share with family, friends, and neighbors, and she has increased her regular platelet donations to the Red Cross in response to the pandemic.
"It gives me great satisfaction to know that I can be helping others in some small way during this challenging time," she said.
---
Get answers to all your COVID-19-related questions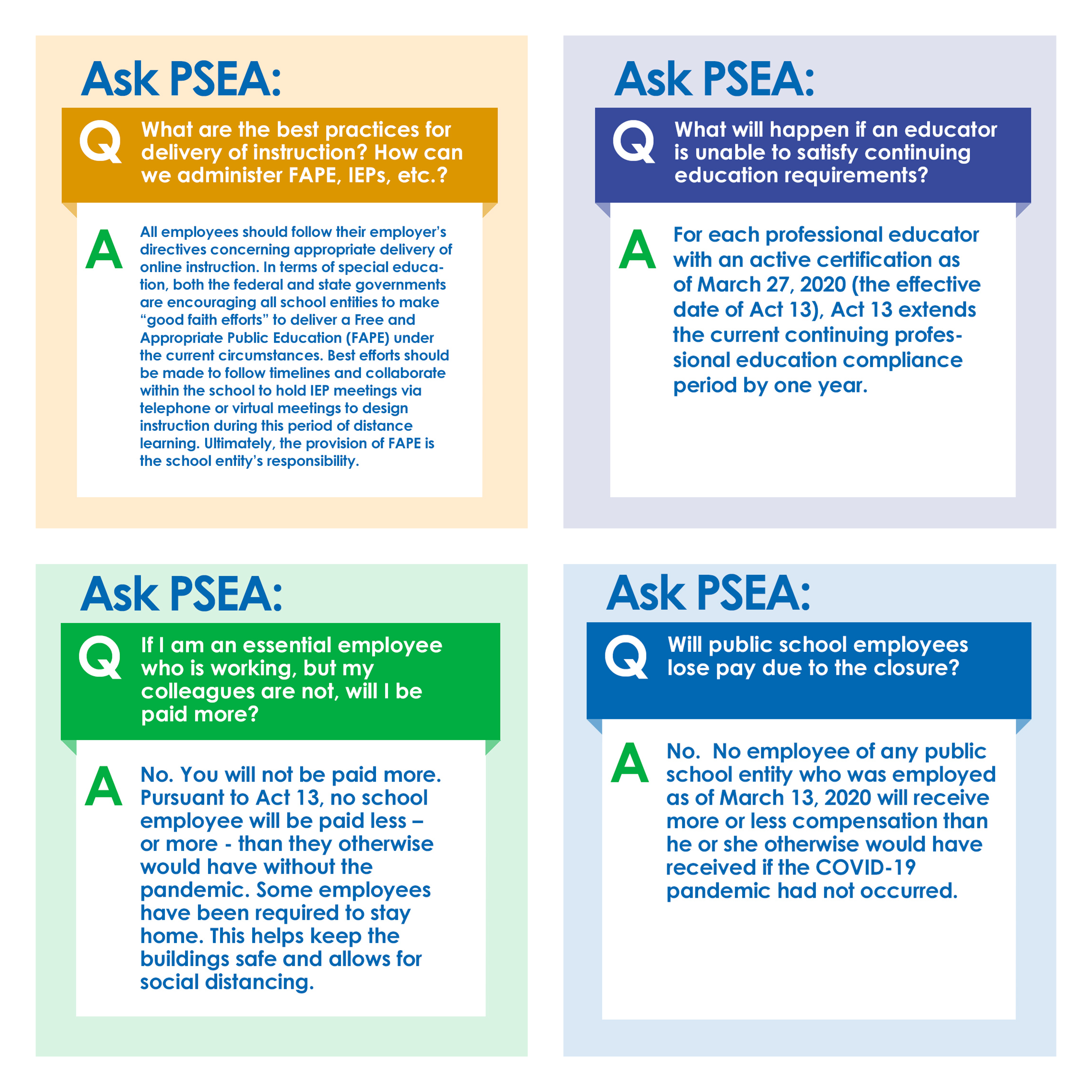 We recognize that this past month has been an information overload. With so much to sift through, we wanted to share what we know about the state of education in PA as clearly as possible and with the most up-to-date information we have.
That's why we put together a simple FAQ series that covers everything from continuity of instruction, to certifications and tenure, to health and safety, to questions about your association membership.
Click below to find out more:

---
Check out PSEA's COVID-19 resources
PSEA is committed to providing members with the most up-to-date information and resources on the COVID-19 emergency. We want to help you cope with this unprecedented challenge, and we want to make sure you have the tools you need to help your students.
Be sure to visit www.psea.org/covid19 regularly. We update the information you'll find there daily. Here are a few things you'll find.

---
400 N. 3rd Street, Harrisburg, PA 17101
This content is intended for PSEA members and their immediate families.