---
---
A message from Rich Askey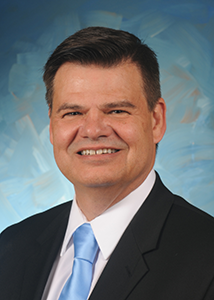 During the COVID-19 emergency, PSEA's goal is to support you.
Whether we're providing updates on legislative activity, the latest news that impacts our schools, students, and livelihoods, or resources to help you teach kids in new and innovative ways, we want to do everything we can to help.
That's why we'll be doing this e-newsletter frequently.
I know that this is a tough, stressful time for you, your families, and your students. PSEA wants to make it easier by keeping in touch and offering good, helpful information.
So, have a look. And let's keep connected.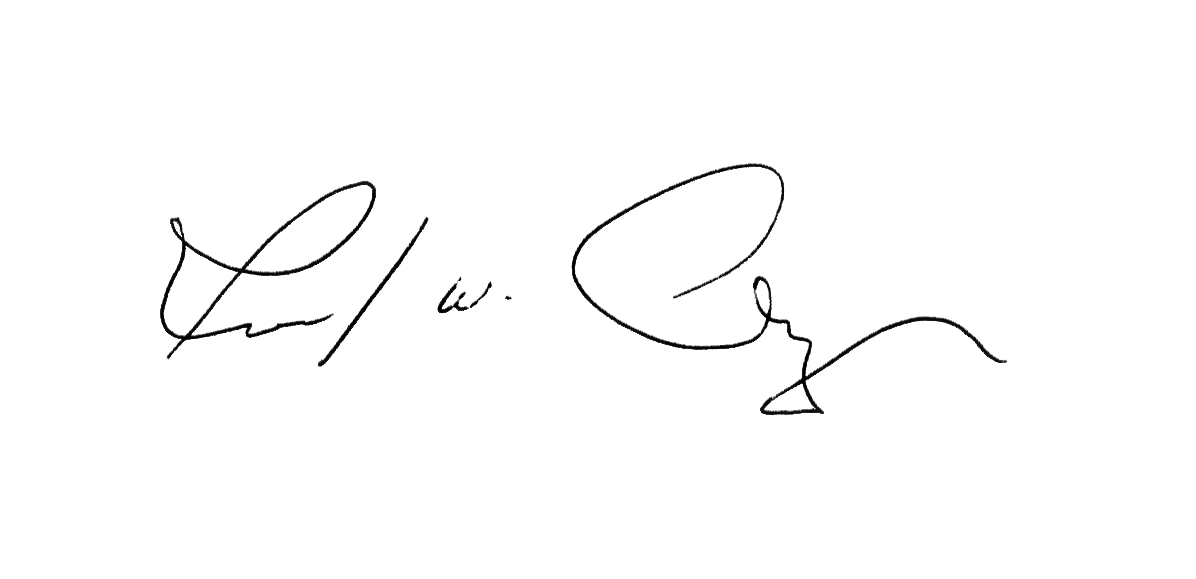 ---
Inside this issue
HealthCare-PSEA: on the front lines of a pandemic
New online learning series through PSEA's Center for Professional Learning
On a bright note: Pen pals make a comeback
Teachers 3-D print protective gear for health care workers
Register now to vote by mail
PSEA's COVID-19 resources
---
HealthCare-PSEA: on the front lines of a pandemic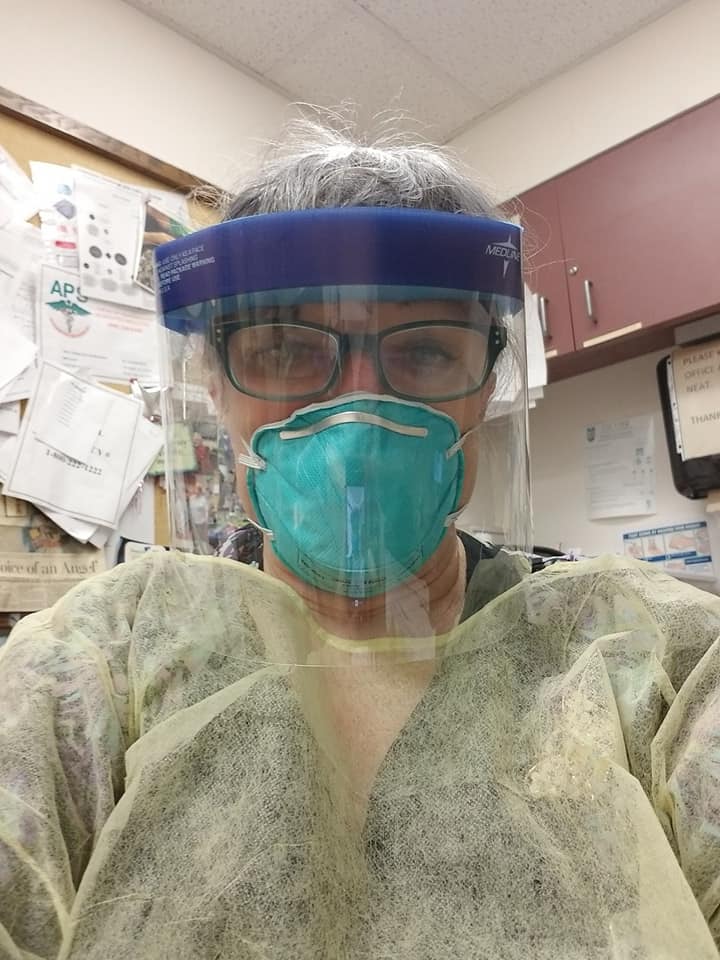 I'd like to give a special thanks to our roughly 700 HealthCare-PSEA members who are bravely fighting the COVID-19 emergency from the front lines of nursing homes and hospitals.
Pictured above is Margie Watters, a supervisory nurse at the Neshaminy Manor nursing home and member of the Bucks County Nurses Association, posing in her current "work uniform." She said the residents who have hearing problems can't hear her through the mask. They cannot see her smile. Family members cannot visit. In some cases, these nurses are all the residents have.
"I want to be sure our education members get to know these folks," said PSEA UniServ representative Bonnie Neiman. "They would be proud of these nurses."
On behalf of all of us, thank you for your courage, dedication, and selflessness during this unprecedented pandemic.
---
New online learning series through PSEA's Center for Professional Learning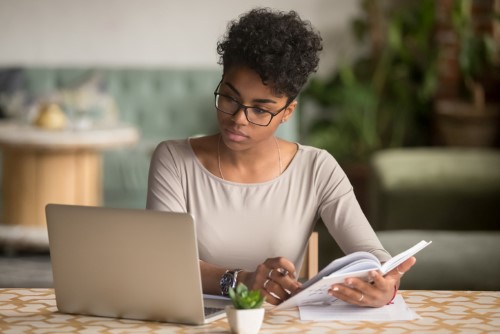 Our Center for Professional Learning courses continue to be a great way to earn Act 48 and Chapter 14 credits while you're stuck at home.
We're especially excited to introduce our Educators Working Together forum series.
Here's what we've got coming up:
Educators Working Together Forum Series Webinars:
Wellness Training:
Act 48 Book Discussions:
---
On a bright note: Pen pals make a coronavirus-era comeback with this third-grade teacher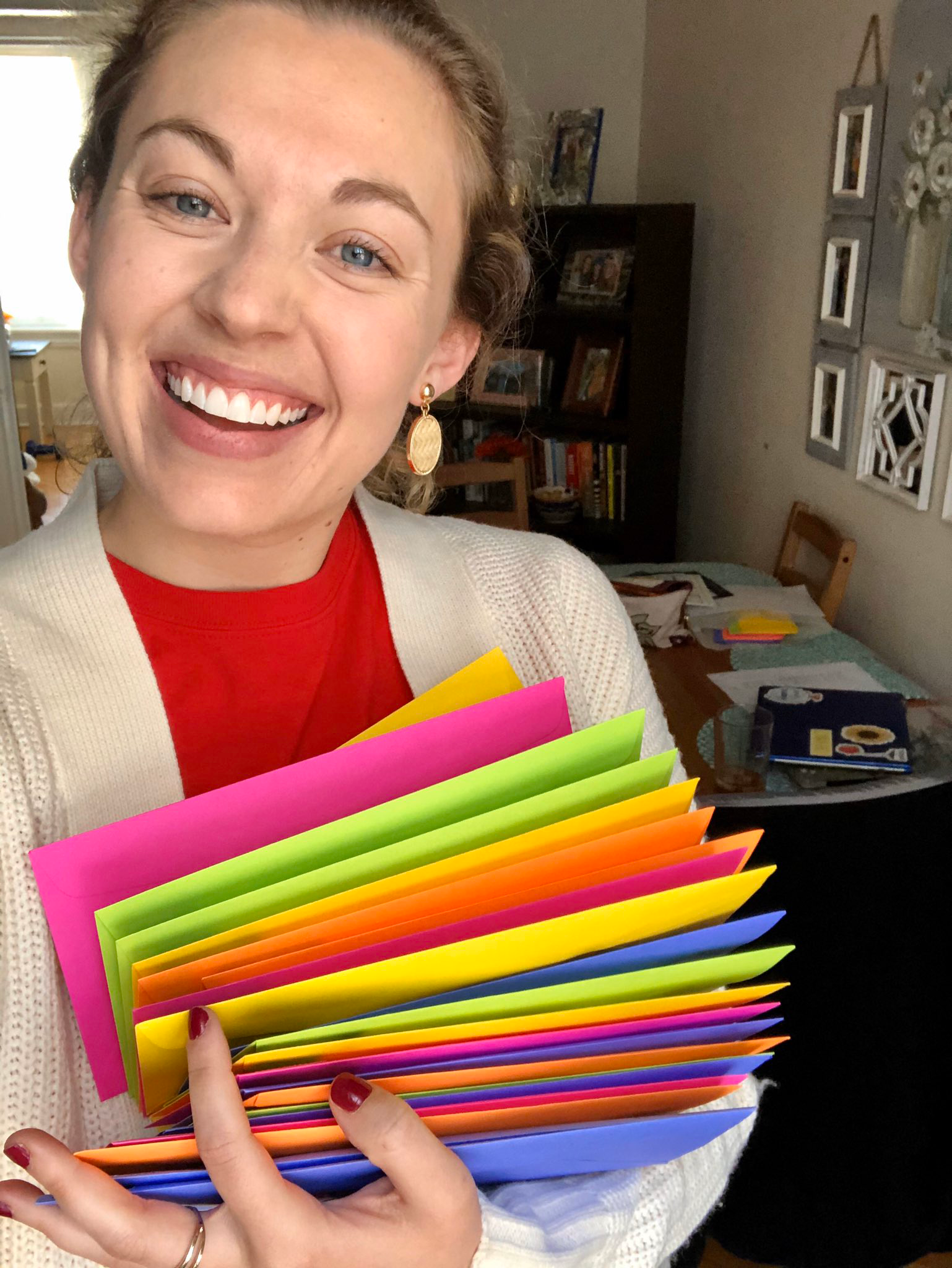 During this crisis, many of us have kept in touch online with our students and with each other. One teacher from Lincoln Elementary in Bethlehem took a distinctly offline approach to connecting with her students — using paper and colorful stamped envelopes, to be exact.
Shortly after schools were closed in March, third-grade teacher Eileen Seitz wrote and mailed letters to each of her 21 students and included paper and a self-addressed stamped envelope so students could write back to her.
The project has been a huge success. As The Allentown Morning Call reports, students have written back to Seitz to tell her about what they are doing at home, how much they miss her and their classmates, and how they'd like to send the coronavirus packing so that they can all be together again at school.
Not only is the project giving kids something to look forward to when the mail carrier calls, but it is also reinforcing writing lessons from earlier in the year when Seitz taught her students how to write a friendly letter.
Seitz continues to interact with her students during online classes but said the pen pal project helped students in a unique way.
"The letters remind the students of the relationship that they have with me, and their classroom and school," she told The Morning Call.
---
Teachers 3-D print protective gear for health care workers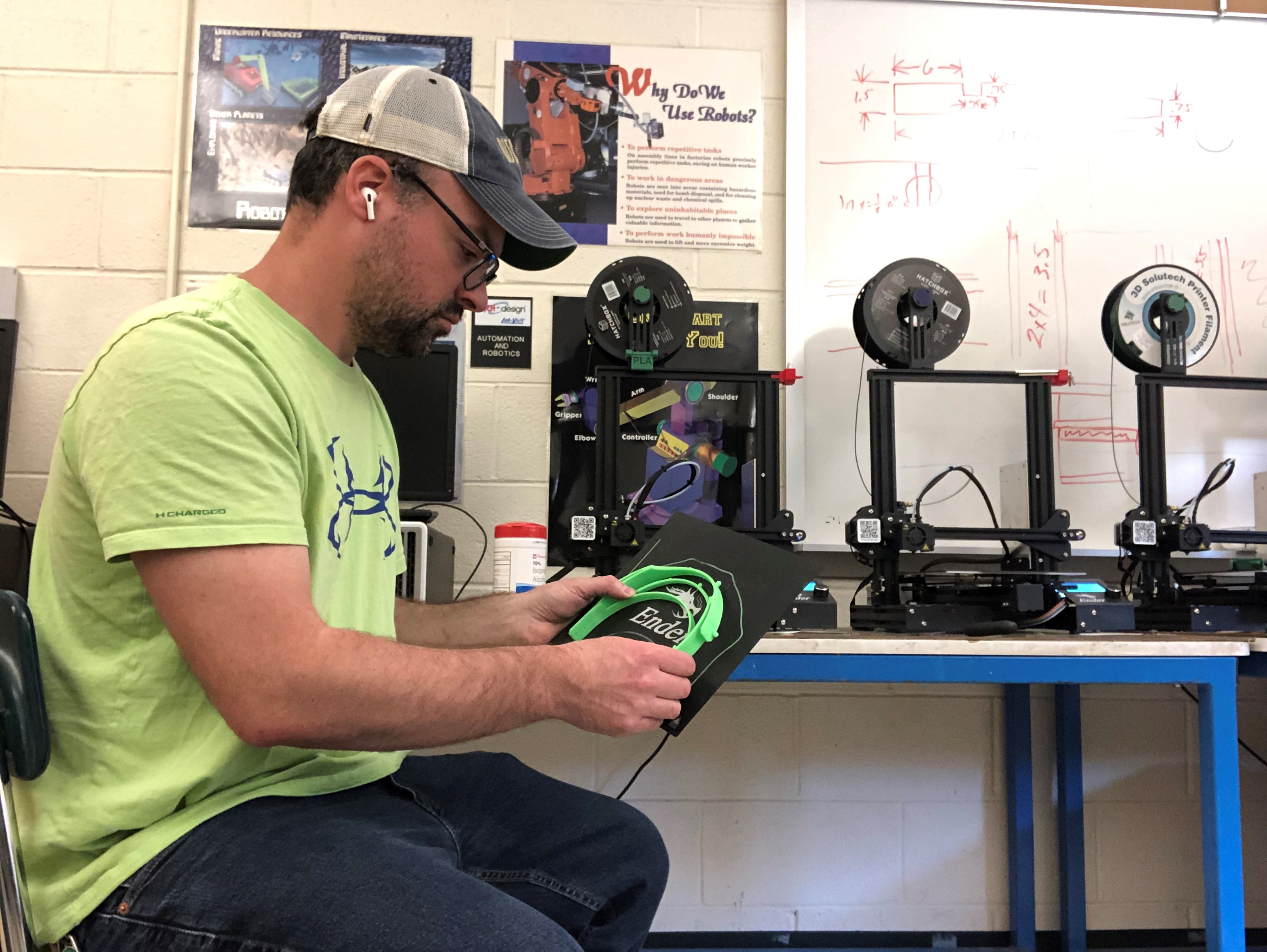 Seeing a clear need in their community, three PSEA members and engineering and technology teachers at Carlisle High School have been using 3-D printers to produce headbands for face shields.
The headbands are part of the protective gear health care workers desperately need as they treat people with coronavirus.
"I think we all feel helpless," Luke Fetterolf told the Carlisle Sentinel. "To be able to contribute, to make a difference, is exciting. We have found a way to contribute, and we jumped at it."
Fetterolf, Matt Freeman, and Najee Ferguson volunteered to produce the headbands using 3-D printers in an engineering classroom at Carlisle High School. Their process churns out about 25 of them a day, and the volunteers store them in boxes outside the school so that they can be picked up every Monday and Thursday.
"It just seems that if you can, you should be willing to help someone on the front line," Freeman said.
---
Register now to vote by mail in the June 2 primary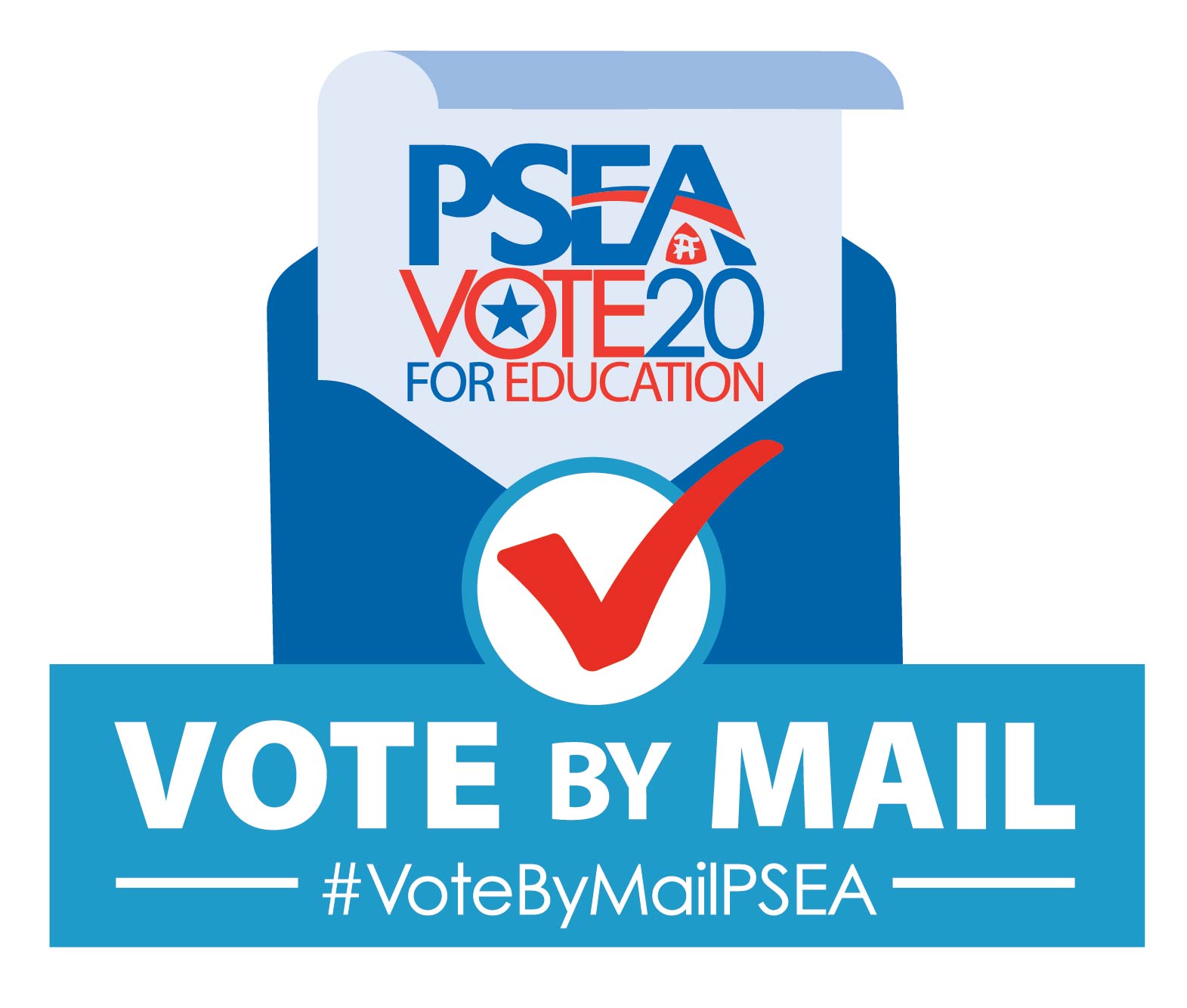 Did you know any eligible voter in PA can now register to vote by mail? It's flexible, easy, secure, and given the unknowns about when social distancing guidelines will be lifted, it's the safest way to ensure pro-public education candidates will get your vote.
The final day to register is May 26.
Click the button below to request your mail-in ballot. It'll only take a couple of minutes.

---
Check out PSEA's COVID-19 resources
PSEA is committed to providing members with the most up-to-date information and resources on the COVID-19 emergency. We want to help you cope with this unprecedented challenge, and we want to make sure you have the tools you need to help your students.
Be sure to visit www.psea.org/covid19 regularly. We update the information you'll find there daily. Here are a few things you'll find.

---
400 N. 3rd Street, Harrisburg, PA 17101
This content is intended for PSEA members and their immediate families.