---
Week of 3-21-2022
---
Inside this issue
Touch the Future art show celebrates Mideastern Region students' creativity
State panel approves key charter and cyber charter school reforms
Women's History Month highlight: PSEA ESP Past President Dawn Bandle
PEARL and Center for Professional Learning
PSEA Member Benefits spotlight: Contact Fill contact lenses
---
Touch the Future art show celebrates Mideastern Region students' creativity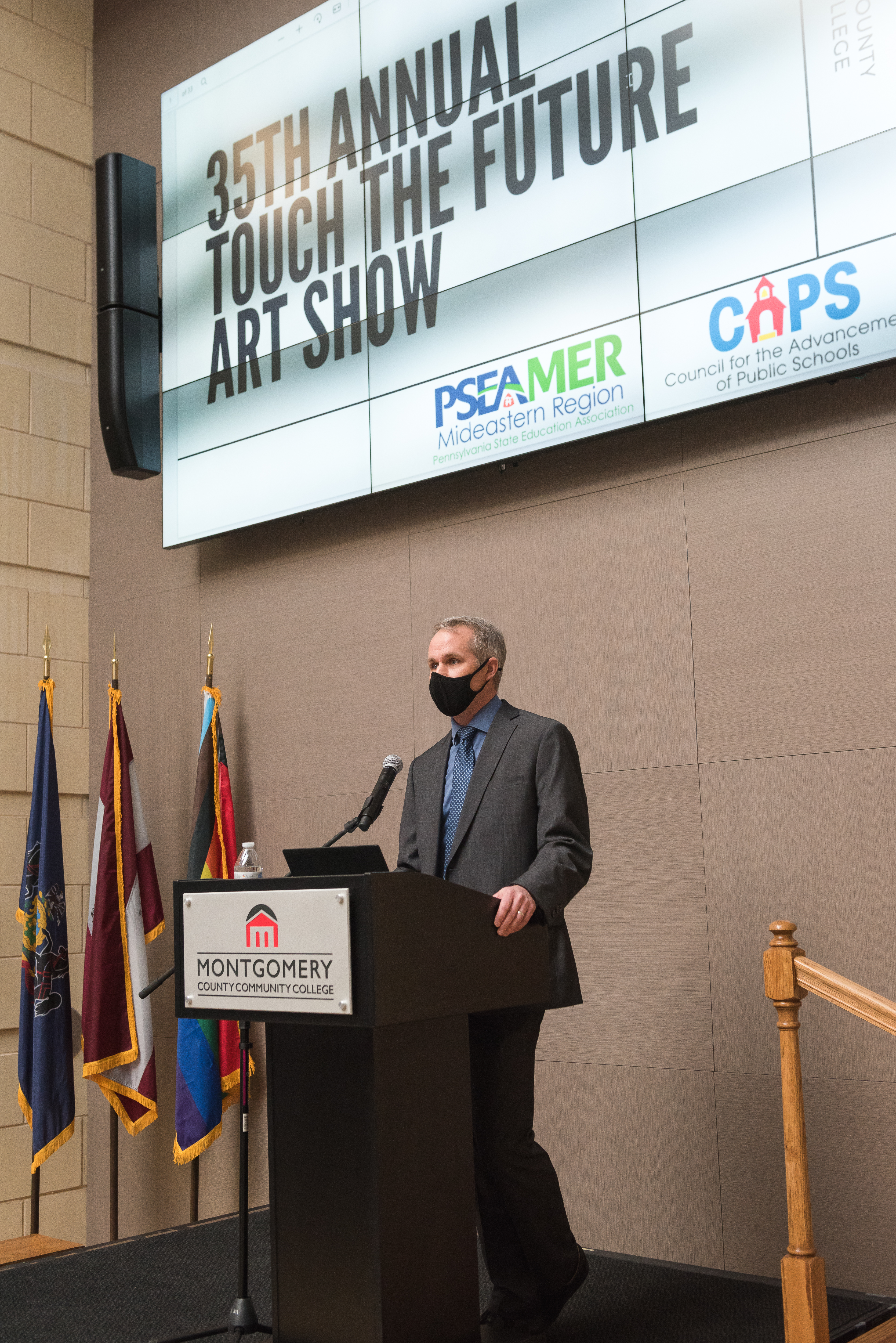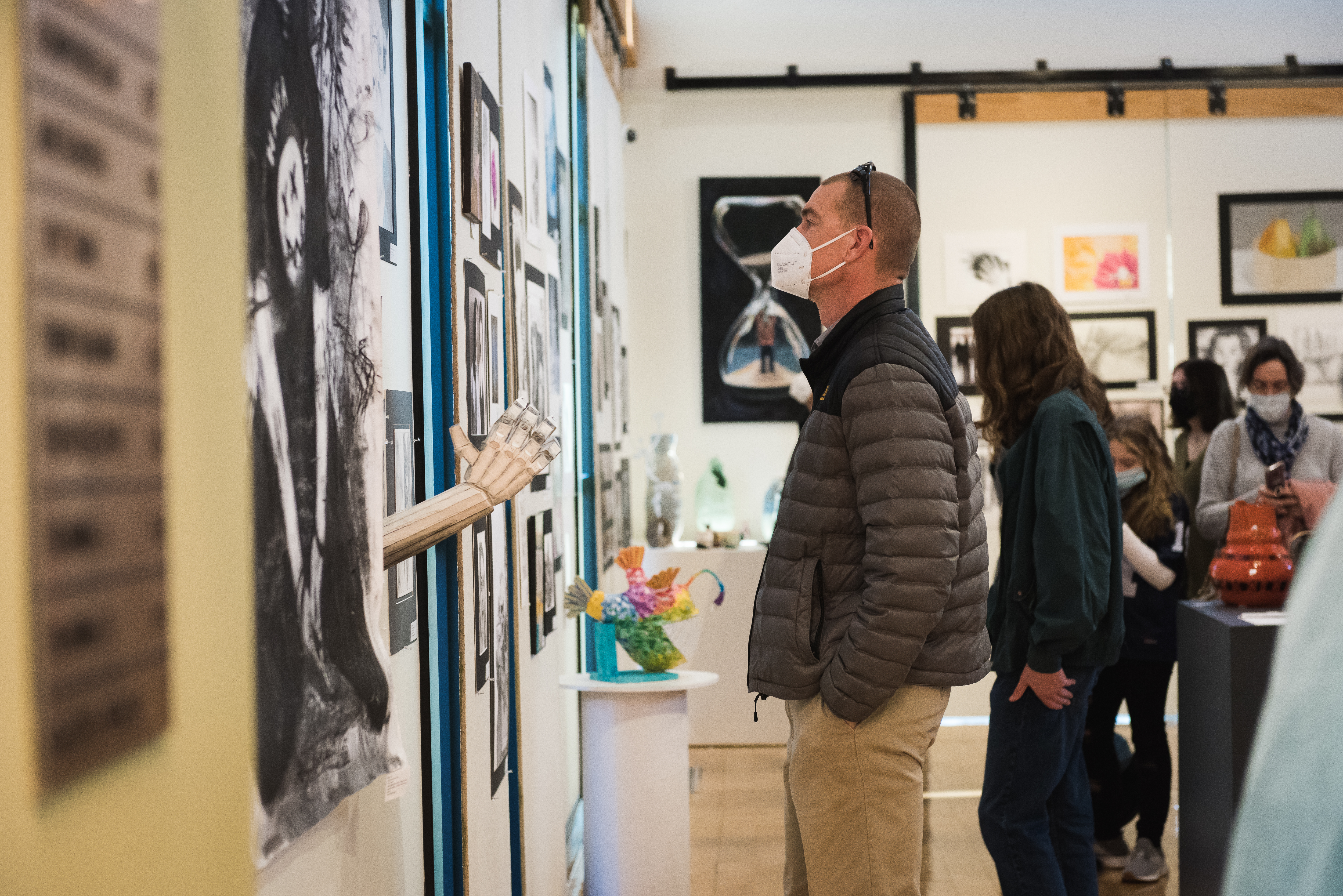 Art created by students in several schools across Bucks and Montgomery Counties went on display at Montgomery County Community College on Feb. 27. The Touch the Future art show, which is celebrating its 35th consecutive year, was in person again after the pandemic made that impossible last year. It featured the works of 287 students from 24 local high schools.
"We thank Montgomery County Community College for partnering with us again on this year's show and we are thrilled to be returning to an in-person event for our artists, parents, and the public," said Alan Malachowski, president of PSEA's Mideastern Region. "Last year's virtual show was wonderful, the platform impressive, but there is something unique and personal about experiencing art in a gallery."
"Touch the Future" is a tribute to a quote by Christa McAuliffe, the first teacher in space who perished aboard the space shuttle Challenger. "I touch the future. I teach," McAuliffe said.
The show is sponsored by PSEA's Mideastern Region and the Council for the Advancement of Public Schools.
---
State panel approves key charter and cyber charter school reforms
In a victory for charter and cyber charter school reform, a state panel approved a regulation this week that will implement key improvements that PSEA supports, but that the General Assembly has failed to address for nearly two decades.
The regulation, proposed by Gov. Tom Wolf's administration, includes reforms for charter and cyber charter schools that will:
Emphasize accountability, equity, quality, and transparency;
Establish minimum standards for charter and cyber charter school applications to help ensure non-discriminatory enrollment policies;
Clarify that charter and cyber charter school boards of trustees are subject to the Ethics Act;
Require standard fiscal management and auditing practices; and
Clarify that these schools must offer their employees the same health care benefits as would be offered to employees of school districts that authorized them.
PSEA made it clear that we support these important changes. Stay tuned for updates on this.
---
Women's History Month highlight: PSEA ESP Past President Dawn Bandle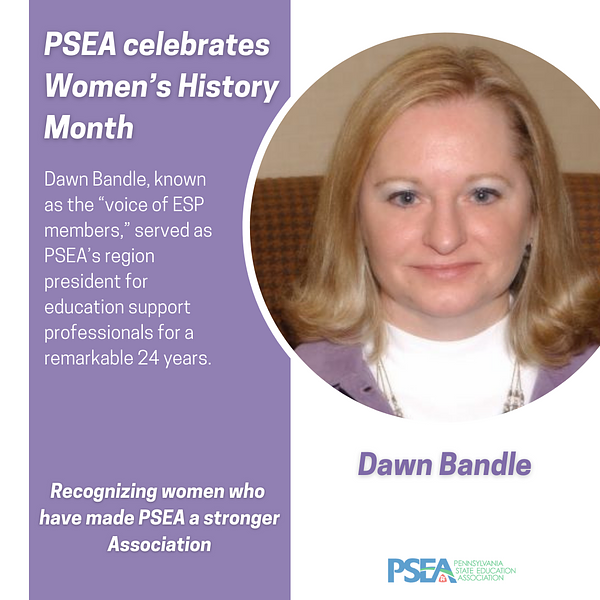 Dawn Bandle, a secretary at Lehigh Career and Technical Institute, served as PSEA's region president for education support professionals for a remarkable 24 years. She was well known as the "voice of ESP members," as the number of ESPs PSEA represents increased from 18,000 to more than 30,000 during her tenure. Dawn retired in 2021 with the gratitude of education support professionals across Pennsylvania.

---
PEARL and Center for Professional Learning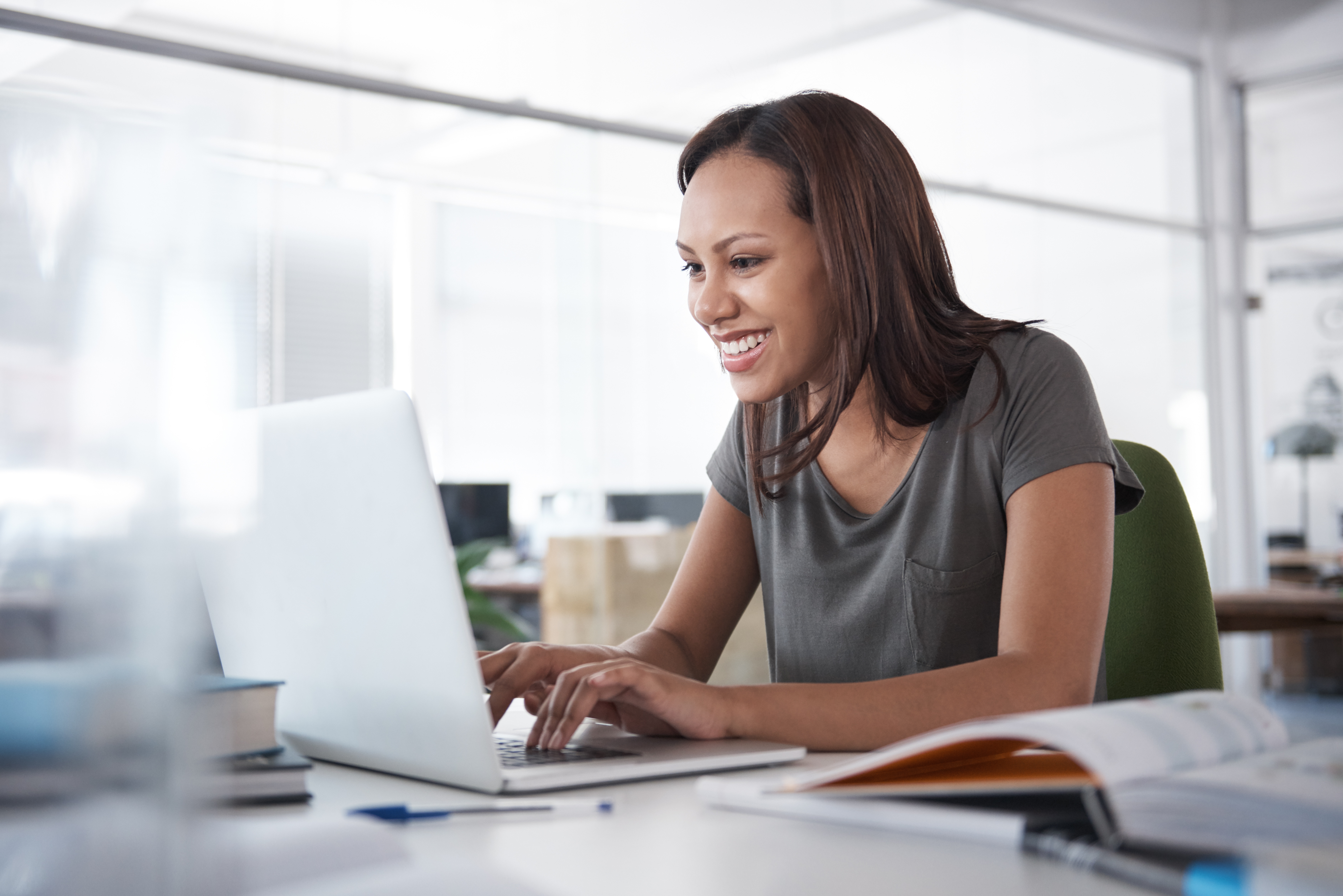 Looking for an easy way to earn Act 48 credits, Chapter 14 verification, or postgraduate credits? Check out PEARL, PSEA's member exclusive online learning system with 95 courses and counting.
Here are just a few courses you have access to:
Using Kami for Interactive Lessons
Multi-Sensory Learning Using Arts Integration
Supporting Students' Anxiety During COVID-19: Strategies for Educators
Danielson Revised: Exploring the 2021 Framework Revisions
Helping New Teachers Navigate the EdTech World
Supporting Newly Arrived Immigrants
Guyku: A Year of Haiku for Boys

Wet Cement: A Mix of Concrete Poems
---
PSEA Member Benefits spotlight: Contact Fill contact lenses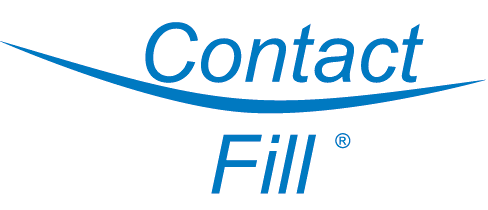 PSEA Member Benefits offers members and their families big savings on brand-name contact lenses through Contact Fill.
Program Benefits:
Dependable service to your home, school, or office
Free standard shipping and handling on all orders (use promotion code "PSEA")
Convenient 24/7 online ordering
Personable customer service
No hidden charges
PSEA members must log in to take advantage of this discount program
NVA Vision insurance accepted as a form of payment

---
400 N. 3rd Street, Harrisburg, PA 17101
This content is intended for PSEA members and their immediate families.