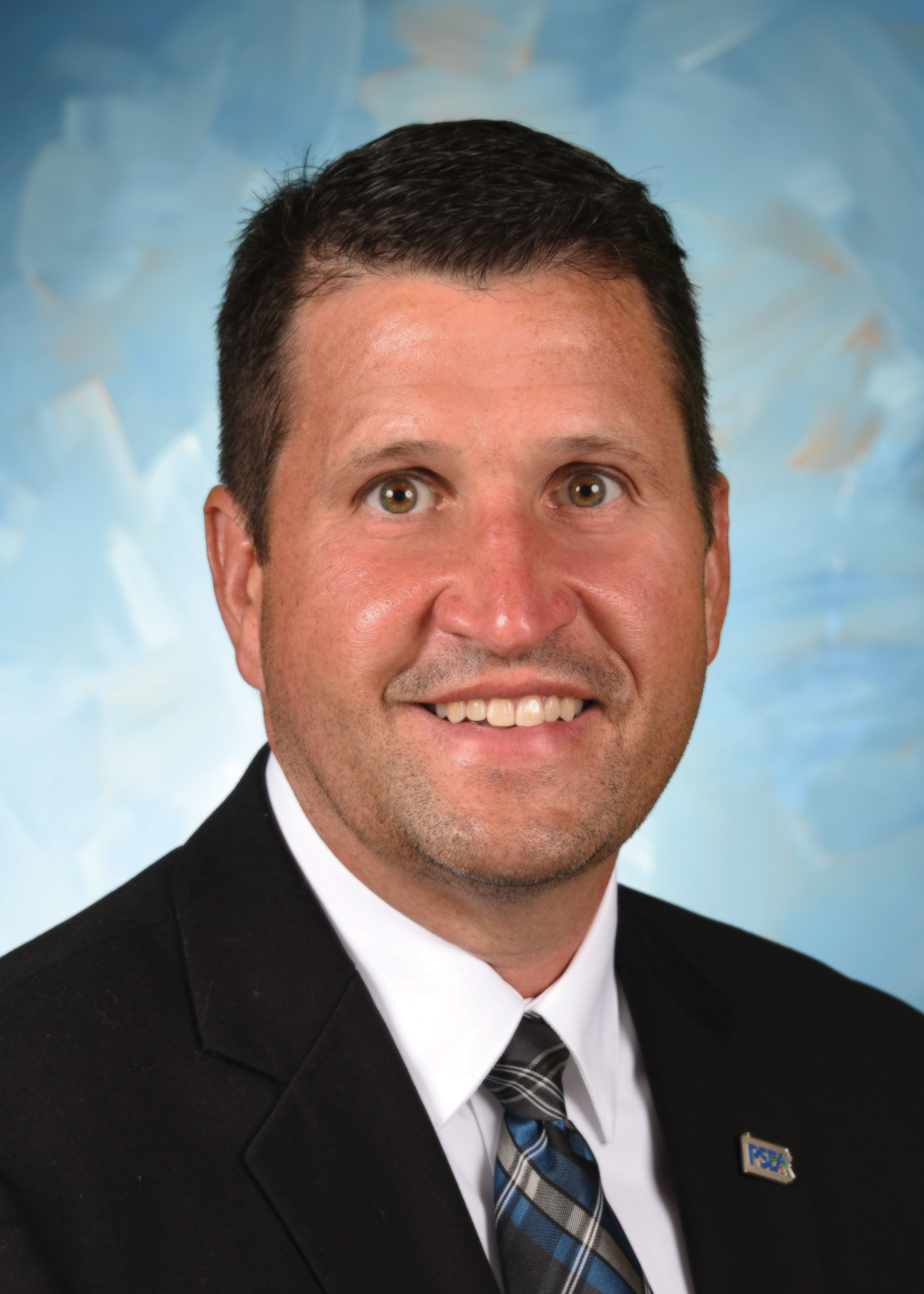 Jeff Ney began his term as PSEA treasurer on Sept. 2, 2017. Jeff is a longtime teacher and PSEA leader, with extensive leadership experience at the local, region, and state levels.
Early in his public education career, Jeff became involved with his local, the Wilkes-Barre Area Education Association. He was recruited by his mentor teacher to serve as a building rep and later was elected vice president in charge of grievances. He served as president of the local from 2007 to 2017.
Through his local leadership roles, Jeff became involved with his Coordinating Council in the PSEA Northeastern Region. He served as vice president and president of the region.
As a member of the PSEA Board of Directors, Jeff has served on the Personnel and Budget Committees and as a committee liaison to the Collective Bargaining Committee. As PSEA treasurer, he chairs the Budget Committee, Audit Committee, and Property Committee.
During his 20 years as a Wilkes-Barre area elementary teacher, Jeff taught students in second to sixth grade. He has worked with students to create a community garden producing fresh vegetables that are shared with the community. Jeff has used his talents as a swimmer to coach at various levels, including as head swimming coach at Elmer L. Meyers Junior/Senior High School.
Jeff holds a bachelor's degree in elementary education from Kings College and a master's degree in middle school science from Wilkes University — both in Wilkes-Barre.
Jeff believes that members' voices should be heard at every level of PSEA, and he has made member engagement a top priority in every leadership role he has held.
Email Jeff Ney: jney@psea.org